'Texas Chainsaw Massacre' Fans Think 'Wasted' Character Deserved Better
Texas Chainsaw Massacre is a big return for the long-running horror franchise that never seems to die. Similar to other slashers, the protagonists don't have much meat to them for the audience to develop a personal connection with them. Nevertheless, viewers grip their armrests as Leatherface chases his victims with a revving chainsaw. However, audiences are angry how Texas Chainsaw Massacre killed off this one character.
[Spoiler alert: This article contains spoilers from Texas Chainsaw Massacre.]
'Texas Chainsaw Massacre' is passing the torch to a new generation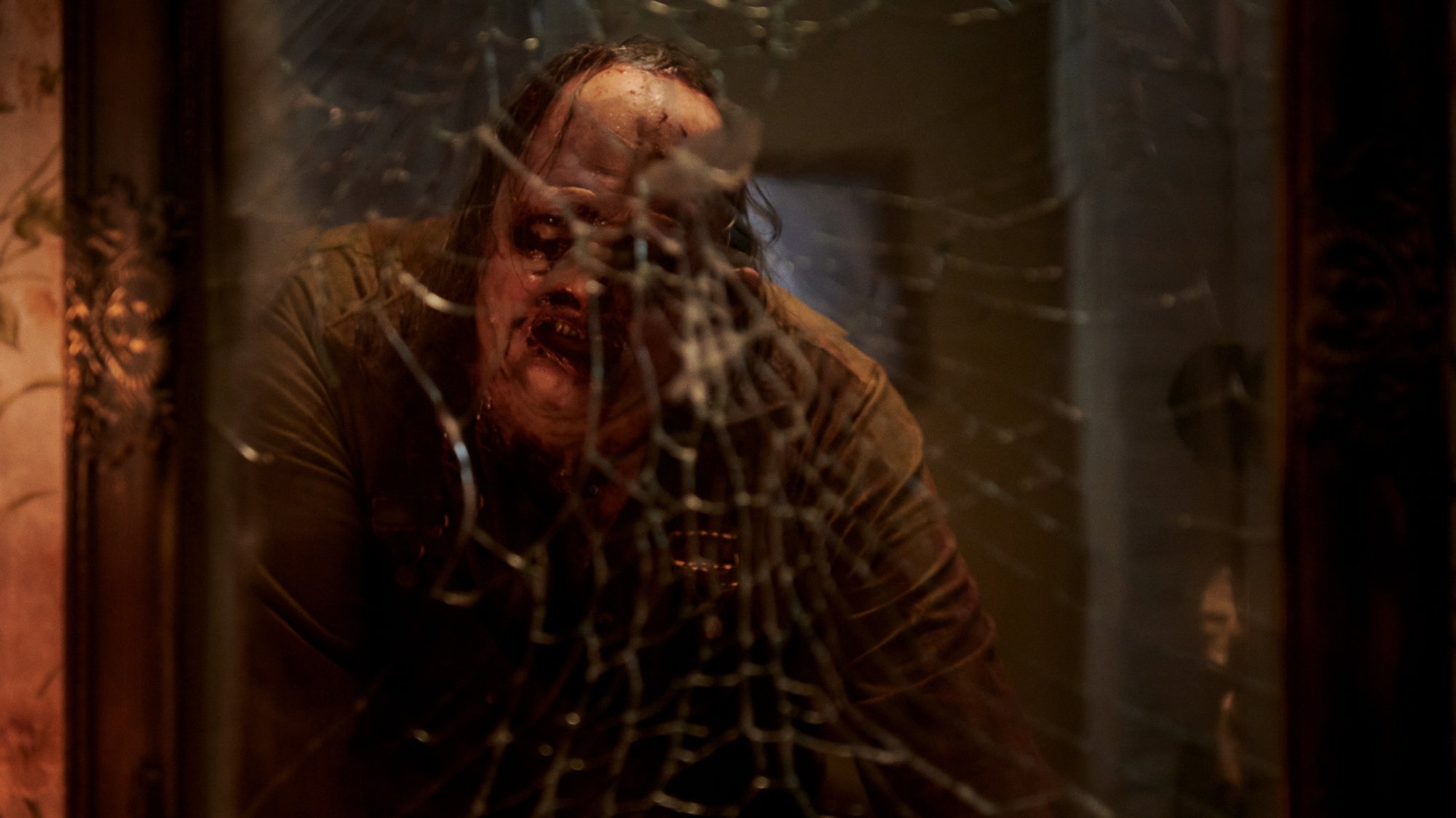 Texas Chainsaw Massacre is the first installment since 2017's Leatherface. Now, Netflix is bringing a direct adaptation to Tobe Hooper's classic The Texas Chain Saw Massacre. Director David Blue Garcia directs a screenplay written by Chris Thomas Devlin. The story brings a legacy character back to the screen, but it also seeks to pass the torch to a new generation of victims and "final girls."
The direct sequel picks up nearly 50 years after the 1973 massacre took place left Sally as the lone survivor of her friends. A young group of outsiders travels to Harlow, Texas to renovate the remote town in their own image. They want to escape the violence of modern cities. However, these young adults just walked right into the territory of the terrifying Leatherface.
Social media thinks the movie 'wasted' Moe Dunford's Richter and that he deserved better
Texas Chainsaw Massacre audiences took to Twitter to express their frustrations over how the film handles a local named Richter (Moe Dunford). The young adults meet him along the way to Harlow and discover that he's actually a local in that particular area. However, Texas Chainsaw Massacre teaches audiences to never judge a book by its cover.
The group initially tease Richter for carrying a firearm and for his appearance. However, he has his own judgments about the group, which he calls a "cult." Nevertheless, Richter only gets involved when he believes that something is inherently wrong.
He ultimately fights Leatherface after seeing one of the members of the group named Dante (Jacob Latimore) eviscerated. Richter puts up quite a fight against the killer, but it isn't much use. His neck gets slammed into a piece of broken glass. Then, Leatherface bashes his head in, resulting in one of the film's most brutal kills.
Texas Chainsaw Massacre fans called Richter the only likable character in the movie and believe that he was "wasted." Some audiences are making comparisons to Matt Bomer's character in 2006's The Texas Chainsaw Massacre: The Beginning.
Audiences were rooting for Richter, who they perceive as genuine. He had the potential for a character arc in this story, although it's tragically cut short when he dies fighting to save the lives of others.
'Texas Chainsaw Massacre' wants audiences to root for Melody and Lila
Netflix's horror installment wants audiences to root for Melody (Sarah Yarkin) and Lila (Elsie Fisher). They're sisters and a part of the group heading into Harlow to gentrify the area. They aren't heartless characters, although audiences don't relate to them on social media.
Some audiences called Melody one of the most annoying characters in the franchise's history. Texas Chainsaw Massacre didn't seem to do enough to get viewers rooting for the lead characters. As a result, audiences are angry that they killed off the only likable character.
At least Richter went out fighting and died a hero. He won't be around for a potential sequel, but perhaps the filmmakers will take note of this moving forward.
RELATED: 'Texas Chainsaw Massacre' Post-Credits Scene Explained: Here's Where the Franchise Could Go Next