'Texas Chainsaw Massacre' Set Had to Mop Up Blood to Avoid 'Dangerous' Conditions
Leatherface brings a ton of blood and carnage to Netflix's 'Texas Chainsaw Massacre.' So much that it created some potentially 'dangerous' conditions on the set.
Netflix's Texas Chainsaw Massacre introduces yet another iteration into the classic horror movie franchise. However, critics and audiences dismiss many of the installments as poor-quality movies. Texas Chainsaw Massacre certainly brings an abundance of blood and gore, which resulted in potentially 'dangerous' conditions on the set. Production had to mop up the excessive amount of practical blood in between takes.
'Texas Chainsaw Massacre' allows Leatherface to create a whole lot of carnage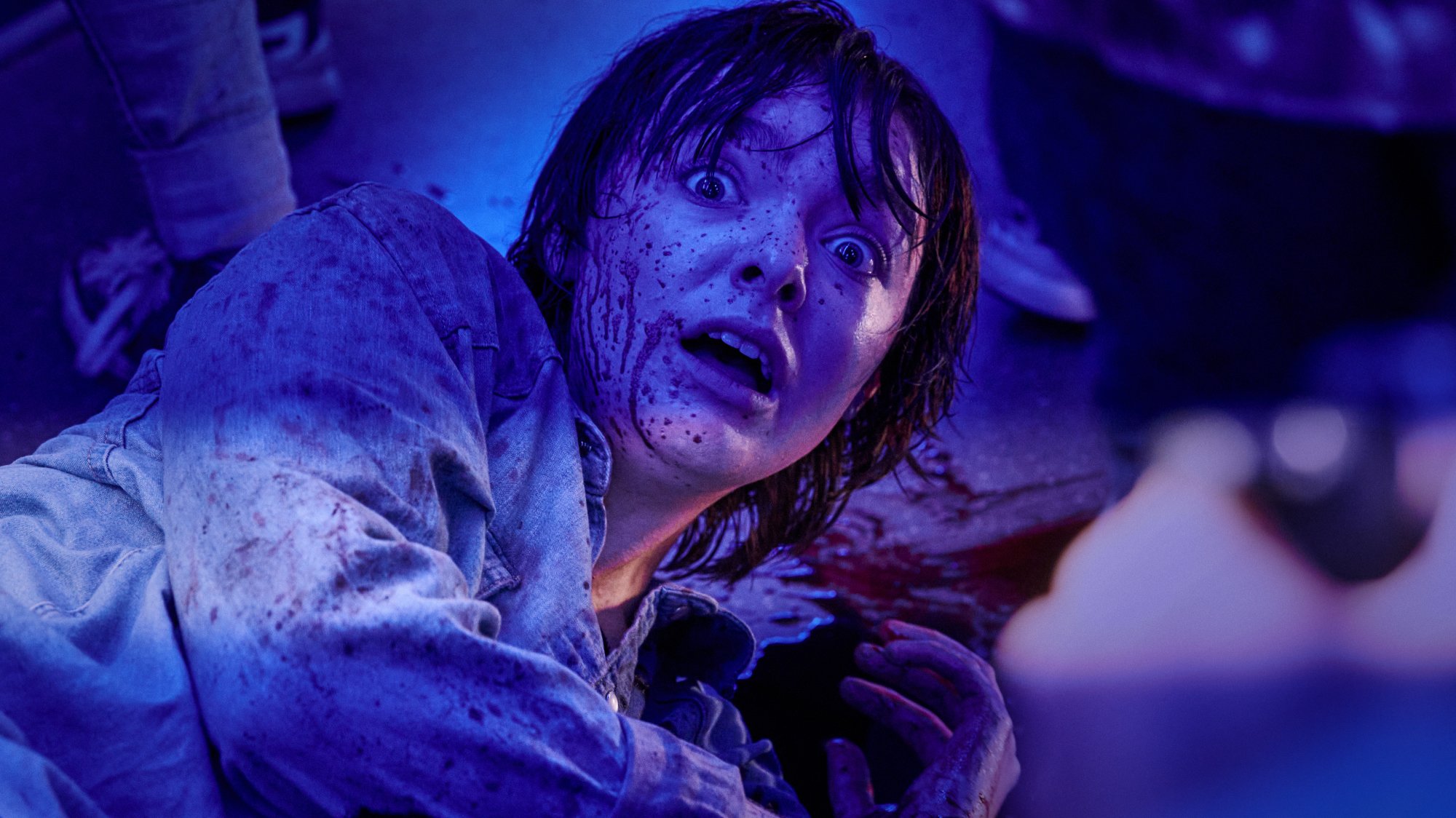 Texas Chainsaw Massacre is a direct sequel to Tobe Hooper's 1974 original slasher classic. It's set nearly 50 years after Sally escaped Leatherface and his family. He's now hiding in Harlow, Texas, although a new group of young adults is about to stumble upon his territory. As a result, another massacre is about to begin.
Leatherface doesn't take kindly to strangers. A large group of idealistic young adults is treading on his property, seeking to gentrify it and establish their own community. However, Leatherface doesn't intend to let them leave with their limbs or their lives. As a result, Texas Chainsaw Massacre is one of the franchise's gorier entries.
Director David Blue Garcia said that they had to mop up the blood to avoid 'dangerous' conditions
The Hollywood Reporter interviewed Texas Chainsaw Massacre director David Blue Garcia about the newest installment. Naturally, he talked about the bloody bus sequence that had social media chatting about the sheer amount of carnage on the screen. However, it wasn't so easy capturing that footage.
"It was such a pain in the ass, but it was so much fun," Garcia said. "We shot the bus scene over three to four different days during the production, and it was very hard to get in the middle of the pandemic. We had a lot of rules because it was a really tight space with a lot of people. Sometimes I would have to clear the set so that they could go in and air it out and sterilize it for safety reasons."
Garcia continued: "We were using we're using a lot of practical blood in there so when we got to the blood stuff I would get one take, but I had a team of guys hidden throughout the scene spraying blood all over. At the end of those takes, the floor would be covered in blood and it would be too dangerous to film again if it's too slippery so we had to clear the bus and mop up all the blood so that we could reset and do it again. I think in the end it was worth it."
'Texas Chainsaw Massacre' earns points with audiences for its bloodshed
Critics and audiences criticize Texas Chainsaw Massacre for its lack of reasoning. It doesn't link to the 1974 original in a way that many audiences connected with. Nevertheless, other audiences loved the film's unapologetically violent direction that isn't afraid to soak every inch of the screen in red.
If Texas Chainsaw Massacre is a winner for Netflix, it's possible that another sequel could follow in its footsteps. The film establishes a "passing of the torch" in a reminiscent way of David Gordon Green's Halloween revival. Garcia certainly left the door open for plenty of more Leatherface carnage to come in the future.
Texas Chainsaw Massacre is now streaming exclusively on Netflix.