Thanks to 'West Side Story,' Rachel Zegler Is the Next Disney Princess in the Making
She may not be an official Disney princess with this musical, but she should be. Here's what we know about the star of 'West Side Story,' Rachel Zegler.
Disney princesses come in all different forms. While some princesses are brave and kind, others hail from small towns in New Jersey. Because of her role in Steven Speilberg's upcoming adaptation of West Side Story, some are calling Rachel Zegler an honorary Disney princess. 
Because of Zegler's love for Disney World and Star Wars, we kind of agree. 
Rachel Zegler is an unapologetic fan of Disney and Walt Disney World
Whether she's sipping a Baymax mug backstar or sporting Minnie Mouse ears in Magic Kingdom, singer Rachel Zegler isn't afraid to share her love of Disney with the world. When Star Wars: Galaxy's Edge first opened in Walt Disney World, Rachel Zegler was there to share her love with the franchise. 
She posed for pictures with the loveable droid, BB-8, and even took a ride on the Millennium Falcon, thanks to Smuggler's Run. Zegler is also a huge fan of Oscar Isaac, (the actor who portrays Poe in the prequel trilogy,) and got a huge print of his tweet, autographed, during December 2019.
Rachel Zegler is a cast member in Steven Spielberg's 'West Side Story'
Straight from high school, this actor now turns to the silver screen for Steven Spielberg's adaptation of West Side Story. There, she portrays one of the main characters, a spirited immigrant from Puerto Rico named Maria.
Prior to appearing in West Side Story, the actress appeared as Disney characters in a number of live musicals. She portrayed Belle in Beauty and the Beast and Ariel in The Little Mermaid, complete with Heelys and a red wig. Now, some fans are calling Rachel Zegler an honorary Disney princess and, honestly, they're not too far off.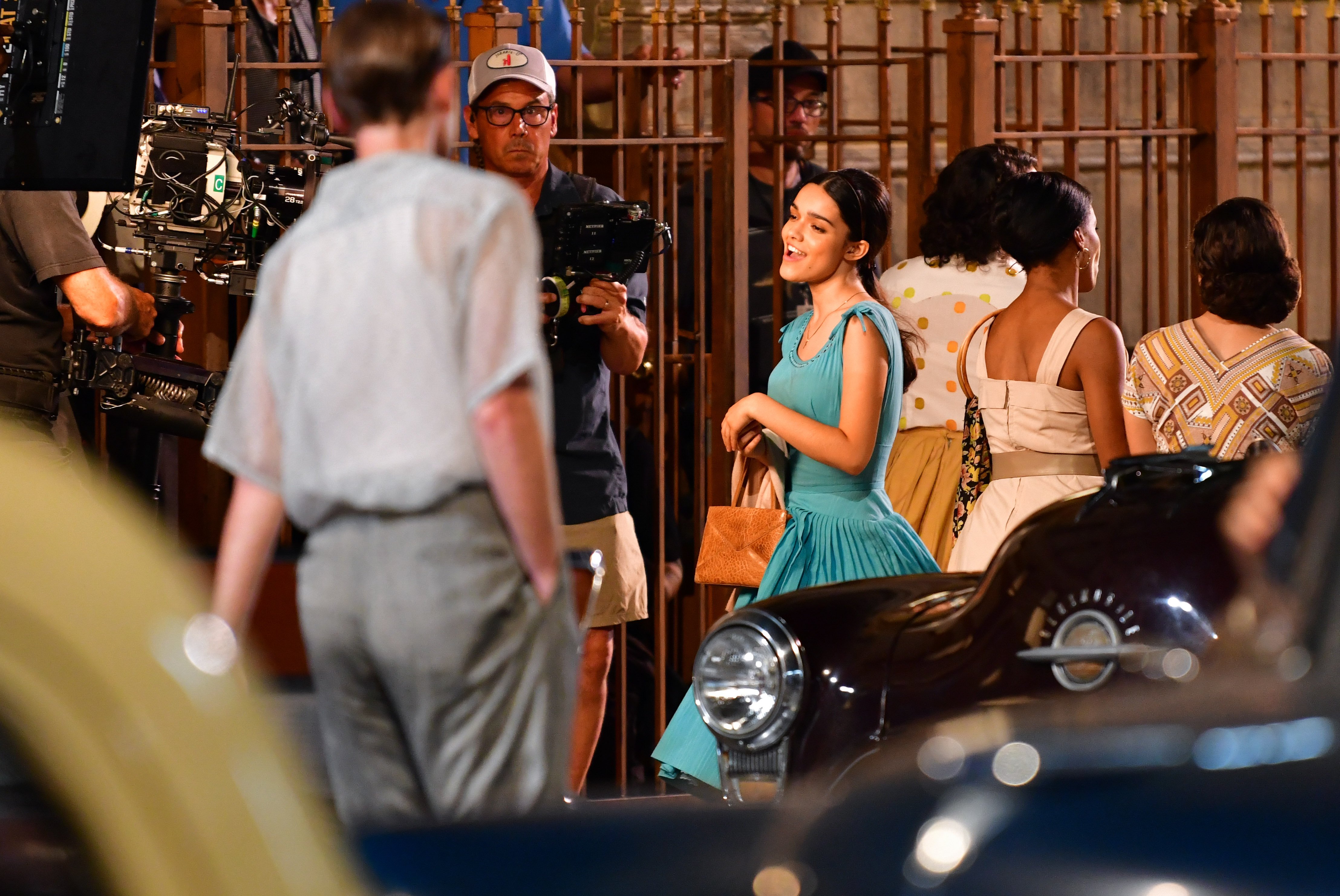 Because 'West Side Story' is a Disney movie, Rachel Zegler might be an honorary Disney princess
Steven Speilberg's West Side Story was created in conjunction with Twentieth Century Fox. Even though this movie is technically owned by Disney, that doesn't make Rachel Zegler an official Disney princess. Not yet, anyway. 
Still, this actress often shares her love for Disney princesses and the actresses behind the characters. That includes Moana's Auli'i Cravalho, who often converses with Zegler on social media. 
Maria isn't exactly a princess in her movie, as she and the Sharks are fighting for their own territory in New York City. She does, however, meet her "Prince Charming," the leader of the rivaling gang, Tony. Unlike many of the other characters in Disney movies, though, this character doesn't get her happily ever after.
This adaptation of West Side Story will premiere in theaters during December 2020, although that date is subject to change due to the coronavirus (COVID-19) pandemic. Until then, Disney princess movies are available on Disney's streaming platform.