'That That' by PSY Was Filmed in the Same Location as BTS' 'Permission to Dance'
"That That" by PSY features one of BTS' rappers. Suga even appeared in the official music video for this song. He later revealed that it was a memorable filming experience during one V Live because of its connection to "Permission to Dance."
Suga and PSY collaborated on 'That That' and its corresponding music video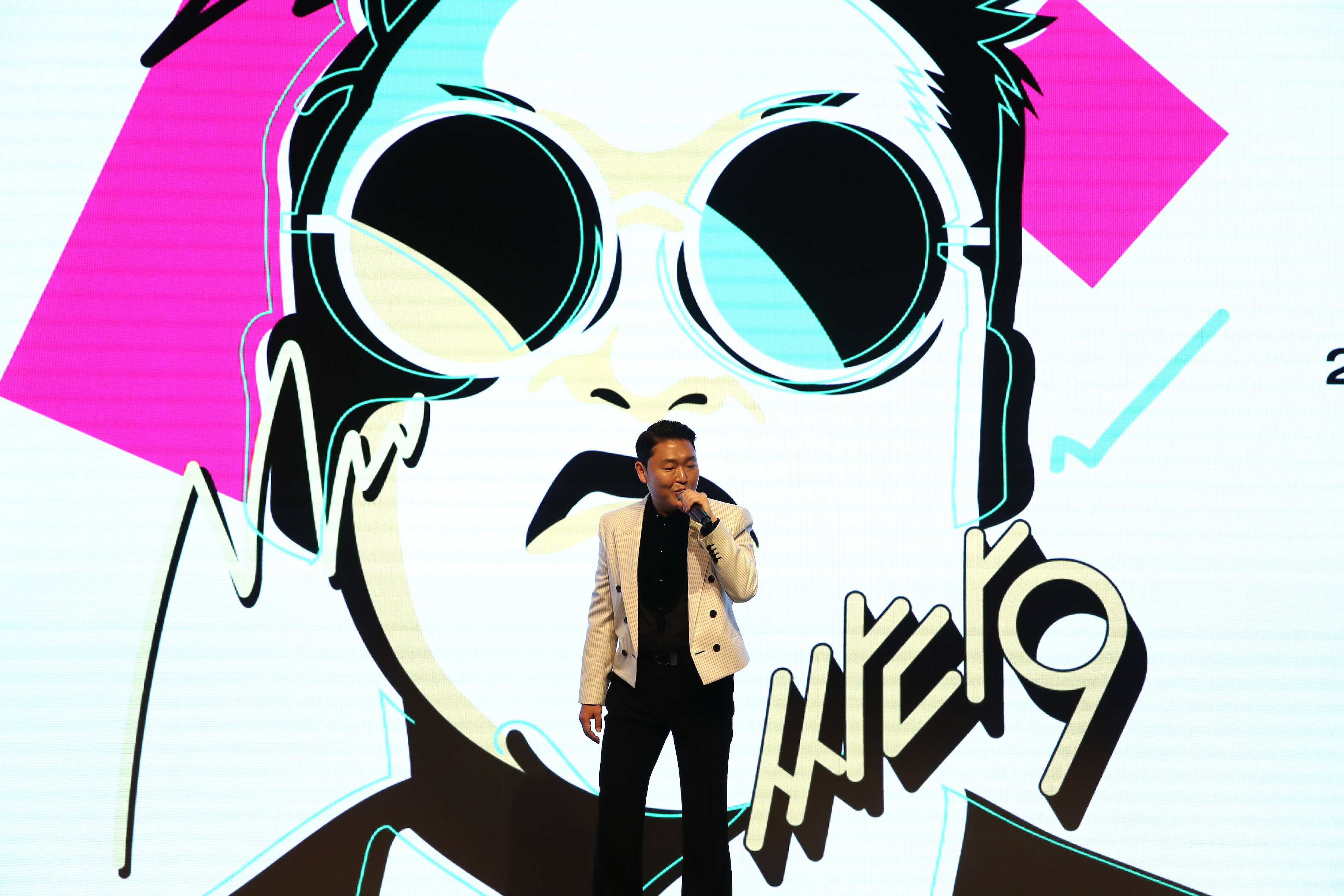 Suga is one of BTS' rappers, also appears as a songwriter and producer for the K-pop group. Still, this artist finds time to release solo music and work with other musicians. 
The latest in Suga's string of collaborations was with the "Gangnam Style" singer, PSY. That was for "That That," where Suga appeared as a rapper, producer, and songwriter. Although he didn't plan on having a large role in the music video, Suga ended up dancing alongside PSY.
"To be honest, I haven't gotten that close with anyone I collab[orate] with. It's because I'm not usually the type to meet up with collaborators in person," Suga said during one promotional video. "But [PSY…] wanted to see me in person."
"I seriously didn't expect to be dancing with PSY. Ah… I thought I was only writing the song," he continued. Since its debut, this YouTube video earned over 160 million views on YouTube, as well as hundreds of encouraging comments from fans.
"Was laughing the whole time! They're such a a good duo," one YouTube user wrote. "Seeing them together, messing around and having fun is so fun. And the vibe of the song is just making me want to dance along. Definitely a summer song."
Suga filmed both 'That That' and 'Permission to Dance' at the same location
In May 2022, this rapper appeared on V Live to chat with fans about his recent collaboration. He described what it was like to work with PSY, who is an artist he has admired since childhood. He also discussed his experience making the "That That" music video — filmed in the same place as BTS' "Permission to Dance" music video. 
"I had a lot of thoughts racing through my mind," Suga said, according to an English translation on the YouTube video. "What am I doing here? It was the same location as 'Permission to Dance,' so I kept thinking, 'what am I doing here?' It was that kind of day for me."
"But [PSY] was so considerate on stage, so it was fun," he added.
Where was BTS' 'Permission to Dance' music video filmed?
The "Permission to Dance" set was built specifically for this K-pop group, although the actual location for this production was Incheon, South Korea.
For "That That," this scene took on a western theme, complete with cowboy outfits worn by PSY and Suga. These artists also filmed a TikTok dance video at the same location, earning millions of likes since posting it.
BTS later filmed a second "Permission to Dance" video while visiting New York City for their trip to the United Nations.
RELATED: BTS' Suga Didn't See Himself Dancing With PSY for 'That That'