The 'That's So Raven' Cow-Filled Halloween Episode Still Haunts Fans
How far would you go to have the best Halloween costumes at a party? For Chelsea and Raven, they were willing to make a magic potion, even though it didn't exactly work as planned.
Raven and Chelsea sported a few clever costumes throughout this Disney Channel series. For one Halloween episode of That's So Raven, they even win a costume contest thanks to a magic potion, a hamburger, and a misplaced cow button. 
Chelsea and Raven wanted the best Halloween costumes 
On the Halloween-themed That's So Raven episode, "Don't Have a Cow," these best friends literally have a run-in with some cows. Chelsea and Raven are sick of not being invited to Alana's Halloween party. Thanks to a magic potion, the two get invited. That's not good enough, though. They wish that they'd have the coolest costumes there. 
Classic Chelsea doesn't take a holiday break from activism. Around the same time as Raven's planning for the Halloween party, she's advocating for the cows. (This is all prompted by a bite of a beef burger instead of a veggie burger.)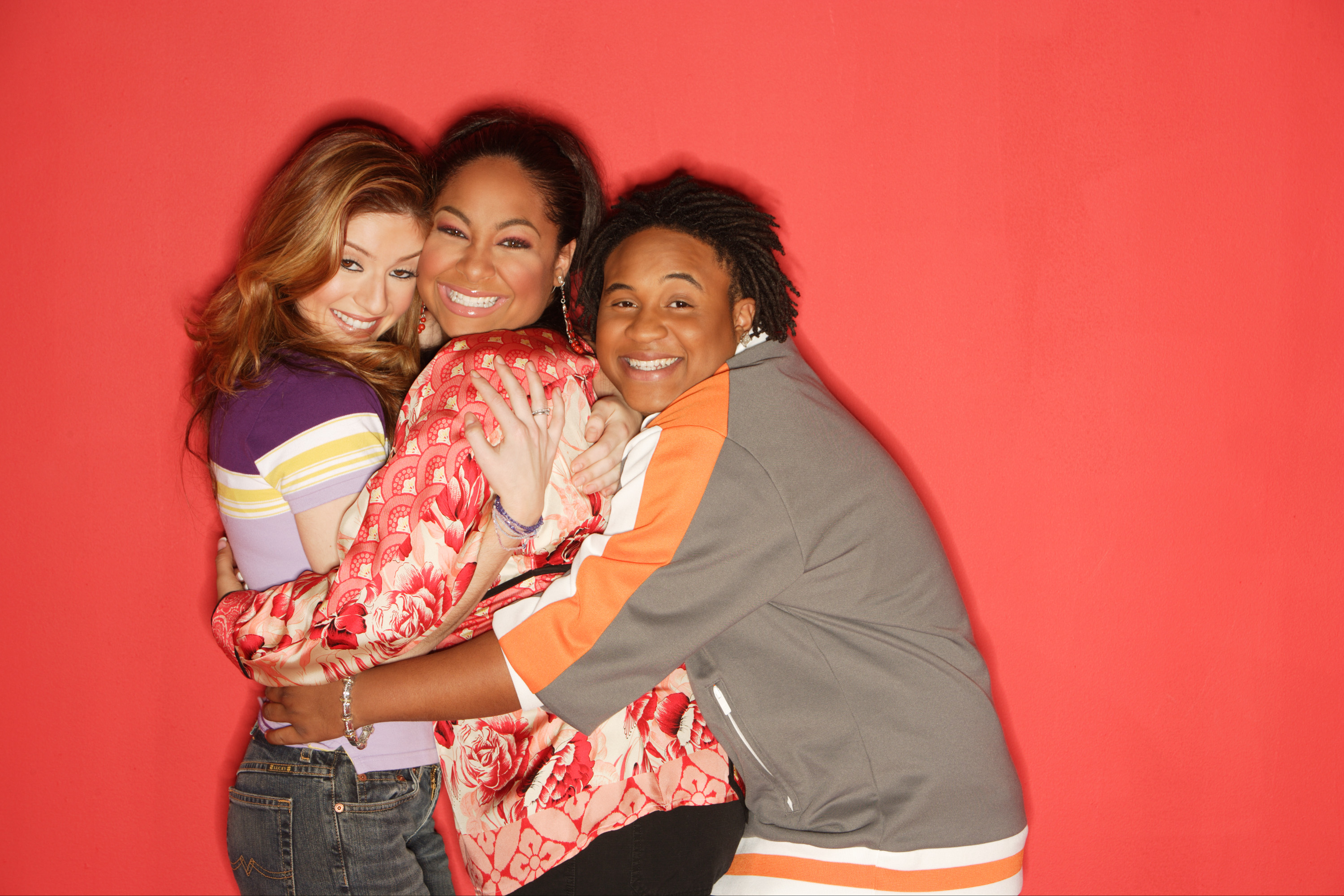 These costumes didn't go as planned, because of Chelsea's cow pin
While Chelsea and Raven are getting ready for the party, they realize something strange is happening — they're actually transforming into cows. After investigating further, the cow button that Chelsea was wearing fell into the potion, causing them to morph into the animals. They win the costume contest, but it comes at a price.
Turns out, this whole cow situation is a vision, which Raven stops by telling Chelsea not to eat the real hamburger. She switches the burgers so Chelsea gets the veggie burger and gets to spend another day as a human instead of as a cow. 
'That's So Raven' had a number of holiday-themed episodes
This season 2 episode wouldn't be the only holiday adventure featuring the Baxter family. For one Christmas episode, titled "Escape Claus," Raven decided to open one of her gifts early. She missed out on all the holiday fun but, thanks to a little Santa Claus magic, she's given the chance to do the right thing. 
Fans could even see Raven as an adult with her own family on the Disney Channel spinoff series, Raven's Home. There, the Baxters went on more Halloween adventures, with episodes like "The Baxtercism of Levi Grayson" and "Switch-or-Treat."
"It feels great," Symoné said during an interview with Inside the Magic, of fans re-watching That's So Raven. "That's the great thing about the industry I'm in. You can watch the things I'm in from when I was 3 years old to now. So seeing everybody going back and enjoying it really brings me a lot of joy."
Television series and movies featuring Raven Symoné, including the recently released Disney Channel spinoff, Raven's Home, is available for streaming on Disney's subscription service. To learn more about Disney+ and to subscribe, visit their website.