'That's So Raven': Raven-Symoné Originally Auditioned for a Different Role
While Raven Baxter might have been able to see into the future, it's a skill that Raven-Symoné didn't quite have. As the young actor auditioned to join a show called The Future Is On Me in the early 2000s, she had no idea that she would become the lead character and that the show would instead premiere on Disney Channel as That's So Raven.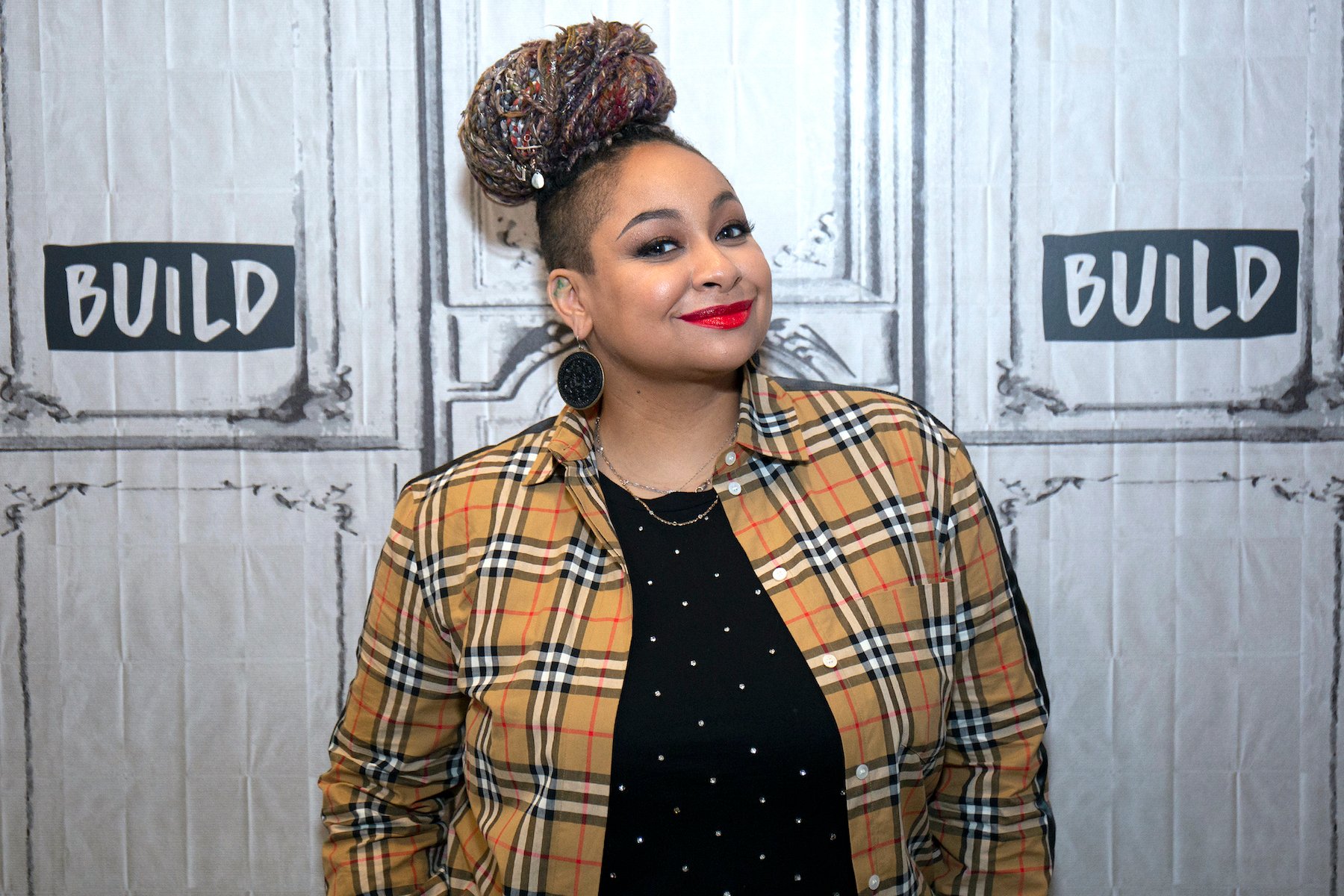 It definitely wasn't a future that Raven-Symoné envisioned, as she didn't even originally audition to be the lead character. Read on to learn what character Raven-Symoné auditioned to play on That's So Raven and what the former child star is up to today. 
Oh, Snap! There almost wasn't a Raven Baxter
While Raven Baxter was one of the most popular Disney characters of the early 2000s, the beloved character almost never existed. According to Screenrant, Raven-Symoné originally auditioned for a Disney show known as The Future Is On Me.
The lead character of the proposed show was called Dawn Baxter. When Raven-Symoné went in for her first audition, she didn't even audition to be Dawn. Instead, Raven-Symoné auditioned to play the supporting role of Dawn's best friend, Chelsea Daniels. 
While at the audition, Raven-Symoné wowed the show's creators so much that they decided to cast her as the lead and rename the main character, Raven Baxter. Before production even started, the show's name also changed to That's So Raven after Raven-Symoné herself. After a crazy turn of events, Raven Baxter was born and soon became one of the Disney Channel's most beloved characters. 
'That's So Raven' turned out to be one of Disney's most popular shows
Rebranding the show and casting Raven-Symoné as the lead character turned out to be a very good investment for the Disney Channel. Raven-Symoné captivated her young audience with the countless shenanigans her character went through.
With a four-year run, That's So Raven became the longest-running Disney Channel show in Disney's history, later dethroned by Wizards of Waverly Place. Ultimately, That's So Raven was so popular it also became the channel's highest-rated show of all time. 
From 2003-2007, Raven Baxter and her two best friends, Chelsea and Eddie, kept viewers glued to their screens with their supernatural-related hi-jinks. The character of Chelsea, the role Raven-Symoné originally auditioned for, ended up being played by Anneliese van der Pol. Interestingly enough, Raven-Symoné also had a hand in van der Pol getting the role.
Another young actor had already been given the part of Chelsea. However, after casting directors on the show saw just how well Raven-Symoné and Anneliese van der Pol got along, they ended up choosing van der Pol to portray Chelsea on the show. The two are still friends to this day and even starred together in the reboot Disney Channel show Raven's Home. 
What is Raven-Symoné doing now?
While Raven-Symoné is probably most well-known for her role in That's So Raven, she is far from a one-hit-wonder. A decade after the original show ended, Raven-Symoné began starring in the 2017 spinoff Raven's Home.
Along with her continued role as Raven Baxter, Raven-Symoné has had a number of recurring television roles on shows like Black-ish and The Bold Type. Raven-Symoné also was a co-host on the ABC talk show The View from 2015-2016.
Outside of showbiz, Raven-Symoné is looking to start a family. According to People, Raven-Symoné and her wife, Miranda Pearman-Maday, secretly tied the knot in an intimate ceremony in June 2020. In addition, the couple recently revealed that they want to have a big family. Raven-Symoné told People:
"I want four kids. I want a big family. I want to be able to make sure that the gatherings at the dinner table and the gatherings at holidays are full of excitement and fun."
From child star to motherhood, Raven-Symoné has already been on a whirlwind adventure, and she just 35-years-old. Only time will tell what's next for Raven-Symoné, her career, and her growing family. 
RELATED: All the Times 'That's So Raven' Taught Valuable Lessons About Racism, Discrimination, Hazing, Fire Saftey, and Body Image