'Vanderpump Rules' Might Get a TomTom Spinoff Show
Since it debuted in 2013 on Bravo, the Vanderpump Rules has been steadily amassing a solid collection of fans who love watching Lisa Vanderpump interact with her restaurant staff.
The drama and flashes of comedy have proven to be reality television show gold for Bravo. Intense interest in different cast members has prompted the network to explore the possibility of creating spin-off shows that provide fans a more in-depth look at their favorite cast members. The first spin off was Vanderpump Rules: Jax and Brittany Take Kentucky.
Now fans are eager for the network to create another spin-off, one featuring Tom Sandoval and Tom Schwartz.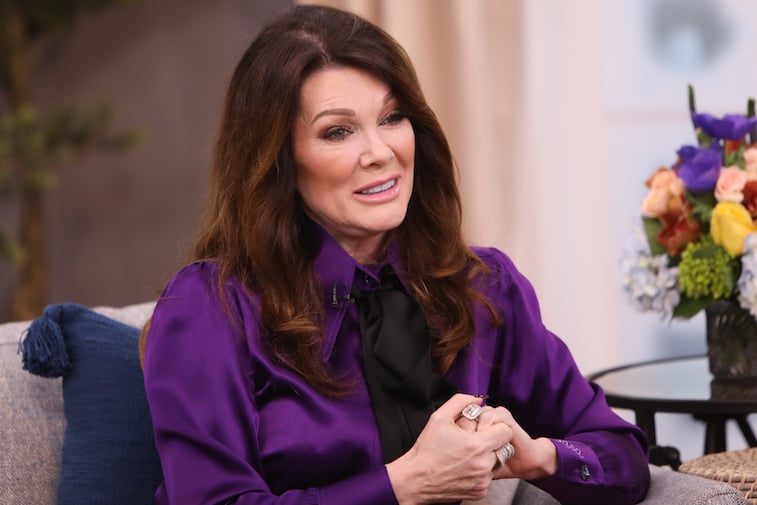 Lisa Vanderpump addresses the idea of another spin-off
When Lisa Vanderpump graced New York with her presence and attended the Vanderpump Rules panel at BravoCon she likely expected to spend most of her time discussing upcoming issues of her show.
While she did field some questions that directly related to her upcoming storylines and the drama fans could expect from her business, the question that was most important to fans was whether there's going to be a what they called a Tom-Tom spin-off.
According to Lisa Vanderpump, the answer is no. When E! News was able to ask her about the possibility of a TomTom spin-off, Vanderpump explained that she hadn't heard anything about another show.
"No, I don't think so," Vanderpump said. "Nobody's told me and I'd probably know first. There are new people on this season, of course, but that's not a TomTom spin-off. Vanderpump is almost about me and my businesses."
Why fans anticipate a TomTom spinoff
Fans have a good reason for wondering if a TomTom spin-off is in the works. Recently it seems like the Vanderpump Rules have been shining an extra bright spotlight on the two Toms, something that often happens when the network is subtly prepping fans for a spinoff.
Fans of the pair of Toms shouldn't completely lose heart. While Lisa stated that there isn't a spin-off in the works, that doesn't indicate that there never will be one. If fan interest in the pair remains high, it's likely Bravo will seriously consider another spinoff.
It's even possible that featuring the pair of Toms as much as they have that the network is testing the waters and gauging the potential popularity of a spin-off.
If the Vanderpump Rules and the two Toms remain popular, there's a chance a spinoff could occur in a year or two.
Prepare to see even more of Lisa this season
Fan of Lisa Vanderpump were very happy when the Vanderpump Rules panel wrapped up. One of the pieces of information Lisa Vanderpump dropped during the panel was that since she will no longer be appearing on the Real Housewives of Beverly Hills, she'll have an even more central role on the Vanderpump Rules.
Even before the upcoming season of the Vanderpump Rules begins to air, there is already a great deal of drama surrounding the show. Usually, behind-the-scenes drama helps build interest but in this case, it could cost the show viewers. Problems started when old tweets that had been posted by newly added cast members resurfaced.
When news about the old tweets resurfaced, fans objected. Both of the cast members involved in the Twitter drama have come forward and issued apologies. Lisa Vanderpump inserted herself into the storyline when she talked to ET about the scandal.
"I don't condone any of these heinous comments made in the past by Max and Brett and I am glad they understand the severity of their offenses and have shown the utmost remorse and contrition. I embrace a community of diversity and do not tolerate bigotry of any form within my workplace."
Season 8 of the Vanderpump Rules kicked off on January 7, 2020.