The 1 Song Harry Styles Might Never Release
Harry Styles' fans love his music. But there's one song that they hope he'll release, even though he hasn't yet. Will he?
Over his last two solo albums, Harry Styles has amassed a passionate fan base, many of whom have followed him over since his One Direction days. But his solo career has been a bit different; more personal, of course, and with a different type of music he puts out. Opting for a more modern, rock sound with searing lyrics, Styles' work draws you in. There's one song that fans are still hoping for a studio release of. Even though it might ever come, it's gathered its own group of dedicated fans all on its own.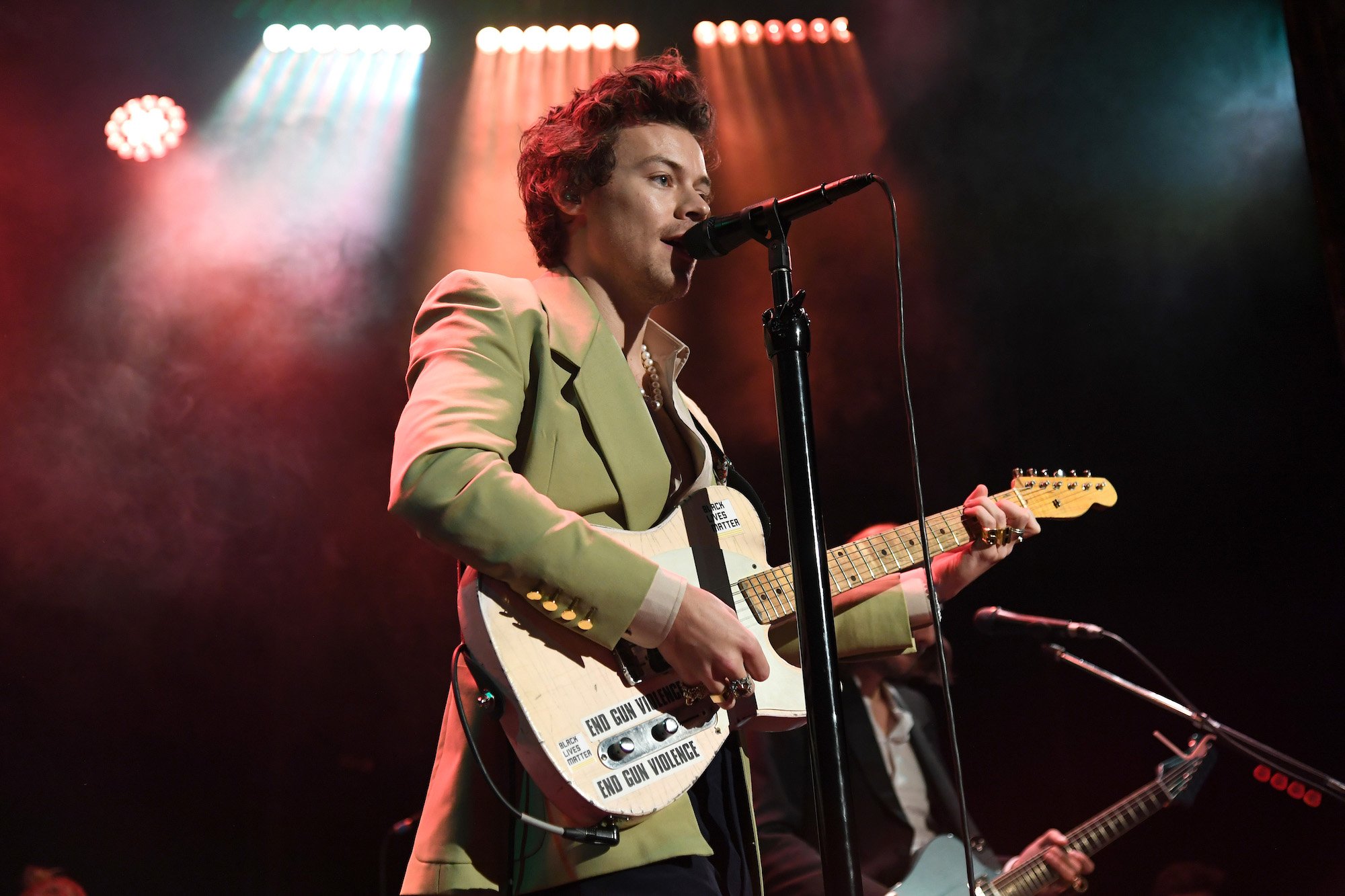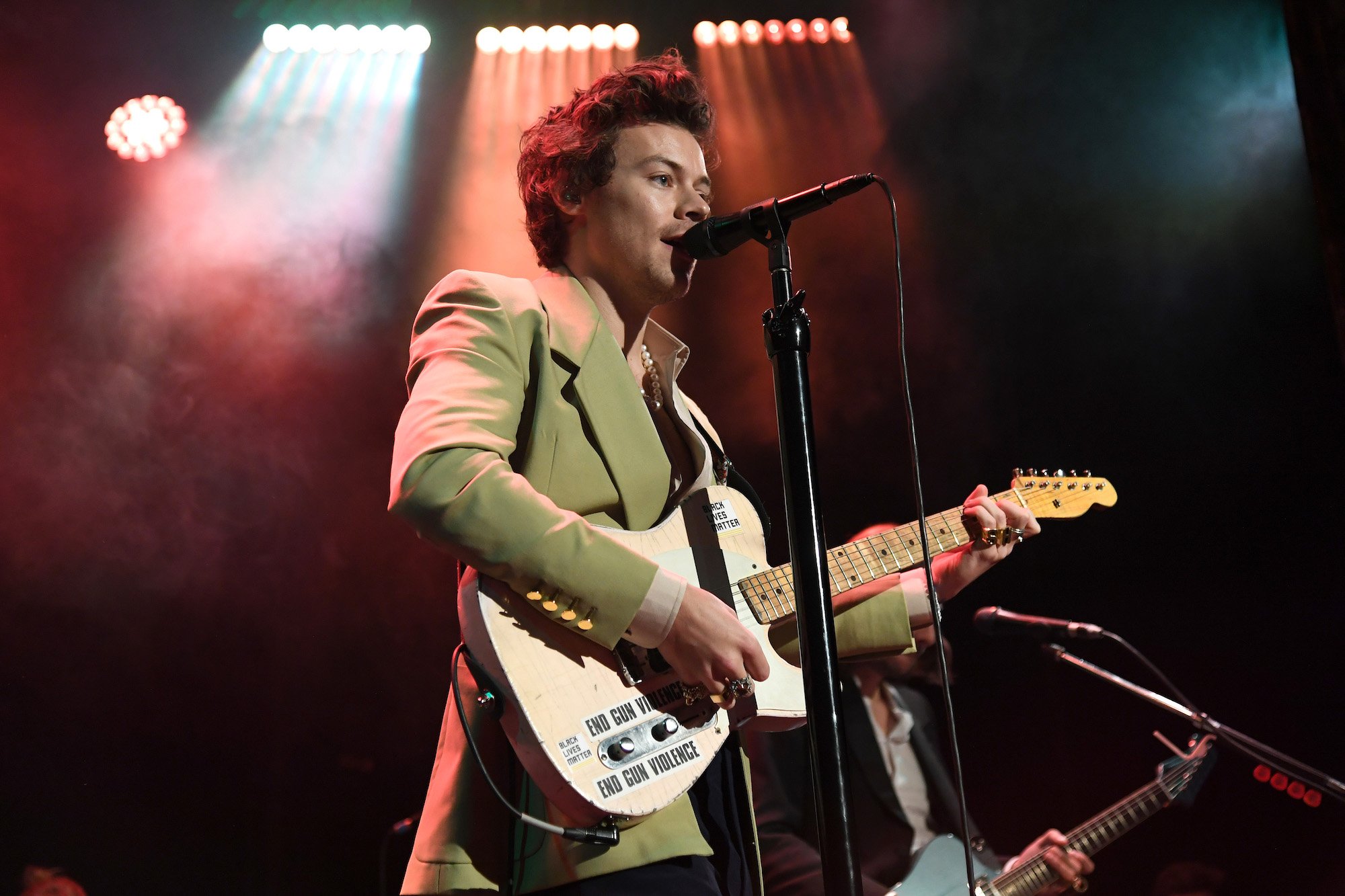 Harry Styles is able to write about personal feelings or problems in his music
If you've spent any portion of time on the Harry Styles side of the popular app Tik Tok, you'll see a couple recurring themes. One is concert footage of the British singer, either reminiscing about his last tour or just remarking on how good he is. With his upcoming tour postponed, this helps a lot of fans vent those frustrations about waiting longer for another concert. 
When it comes to Styles' songs, he lays everything out in a way he can't otherwise. He doesn't really touch on his personal life outside of his music. 
"For me, it doesn't mean I'll sit down and be like, 'This is what I have for dinner, and this is where I eat every day, and this is what I do before I go to bed,'" he told Rolling Stone last August. "But I will tell you that I can be really pathetic when I'm jealous. Feeling happier than I've ever been, sadder than I've ever been, feeling sorry for myself, being mad at myself, being petty and pitiful — it feels really different to share that."
Aside from just praising Styles and his songs on the app, a lot of fans also bring up the unreleased song "Medicine" a lot.  
Styles' unreleased song 'Medicine' seems to have bisexual themes in the lyrics
His St. Paul, MN show from 2018 is a particular soft spot for fans, and fans specifically of "Medicine." The song is very upbeat, staccato, and a rocker's dream. The complete meaning of the song isn't pinned down just yet since Styles hasn't discussed it and because it's unreleased. But it's either talking about drugs, sex, or both. 
And the second verse caused fans to call the song a "bi anthem." The lyrics generally agreed upon are, "The boys and the girls are here/ I mess around with him/ And I'm OK with it." 
He then goes into, "I'm coming down, I figured out I kinda like it / And when I sleep I'm gonna dream of how you ride it." Although "ride it" is always left up to the audience, so it could also be "like it." 
Another version of the lyrics could be, "Tingle running through my bones / The boys and the girls are here / I mess 'round a bit / And I'm OK with it," although that isn't as widely "accepted" by the fans. 
Either way, that particular verse confirms major bisexual energy. It seems to hint that Styles is fine hooking up with any gender, something fans have guessed at but that Styles hasn't explicitly confirmed. 
Since Styles and Tom Hull wrote "Medicine" for Styles' first album, but it didn't make the cut, he's been performing it for years. Considering he's never released it before, it means that he might never release a studio version at this point. 
Styles has some 'sexual ambiguity' but it's all genuine
Styles has been more and more comfortable with embracing more feminine fashion and hasn't shied away from bending gender norms. Anyone of any sexuality can do this, but some fans have aligned it with meaning Styles is more than just an LGBTQ ally. 
"Am I sprinkling in nuggets of sexual ambiguity to try and be more interesting? No," Styles told The Guardian in December. "In terms of how I wanna dress, and what the album sleeve's gonna be, I tend to make decisions in terms of collaborators I want to work with. I want things to look a certain way. Not because it makes me look gay, or it makes me look straight, or it makes me look bisexual, but because I think it looks cool."
Regardless of "Medicine" maybe becoming your next favorite bi anthem, Styles said he just has fun with sexuality and has a "who cares" attitude about it. 
"More than that, I dunno, I just think sexuality's something that's fun," he said. "Honestly? I can't say I've given it any more thought than that."
Labels are never necessary and if someone doesn't want to use them, that's up to them. For fans' sake, hopefully, he does release "Medicine" someday, though.