The 1 Thing Actress Maggie Smith Hated About 'Harry Potter' and What Is Her Net Worth?
Find out the 1 thing Dame Maggie Smith hated about filming 'Harry Potter' as well as her net worth.
Millions know actress Dame Maggie Smith mostly as either Professor McGonagall in the Harry Potter films or as the Dowager Countess in the Downton Abbey television drama and movie.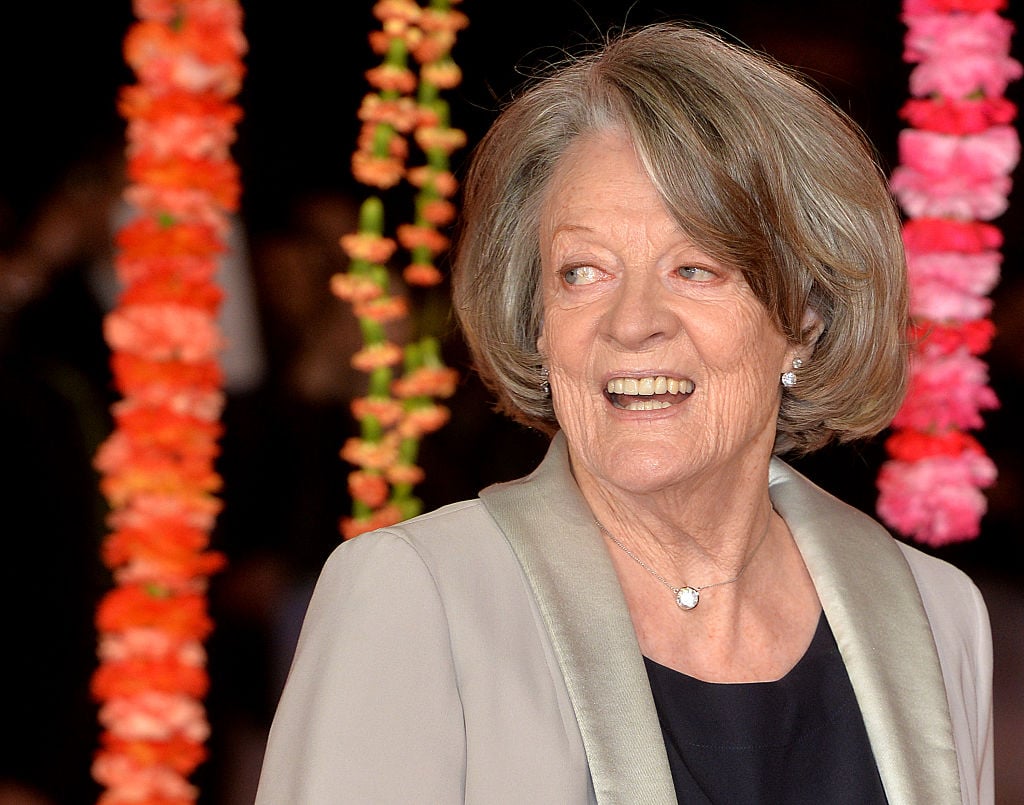 In recent history, there are few more respected British actresses than the 84-year-old. Although right now she's most popular for her work in the two enormously popular franchises, her acting history and talent are even larger in scope. The recipient of two Academy Awards, four Emmy Awards and a Tony Award, Smith's career has been an indisputably illustrious one.
Find out more about this distinguished actress, what she hated about filming the Harry Potter films, as well as her net worth.
Is Maggie Smith planning on appearing in the 'Downton Abbey' movie sequel?
With the new movie out and its incredible box office success, it's a very real possibility that there will be a Downton Abbey sequel. However, it's also possible that the actress may not be returning for any further appearances in future Downton Abbey movies.
"Maggie feels she has done all she can with the character and bosses are now planning for the idea of another film without Lady Violet as a main cog in the wheel," a source told The Mirror Online.
It seems especially definite that Smith will not be in a sequel with the inclusion of a particular scene in the Downton Abbey film. In the scene, the Dowager Countess symbolically and touchingly passes the baton from herself to her granddaughter, Lady Mary Crawley, signaling the end for Smith's character.
We'll just have to see what happens. It won't feel much like Downton Abbey without the Dowager's snarkiness.
What Smith hated about 'Harry Potter'
Dame Maggie Smith also played, of course, the role of Professor Minerva McGonagall in the Harry Potter films. The actress notes that newer and younger fans recognize her on the street as the beloved Hogwarts teacher. She spoke in 2015 on The Graham Norton Show about this phenomenon.
"There were a lot of small people who said hello, which was nice," she said. "A whole different lot of people know me because of it. It was like I'd never existed before. One child asked me, 'Were you really once a cat?' and I heard myself say, 'Pull yourself together, how could I have been!'"
But the worst part for her of the Potter films? Wearing the witch's hat.
"I used to find the most exhausting thing was wearing those hats. They're the heaviest things in the world. I had a hat, it was like the Albert Hall, it was huge and so heavy. I was in the snow for about a week with that daft hat on my head for Harry Potter and sitting in that trailer day after day and not being used – that doesn't make you feel too jolly."
Smith's net worth
Dame Maggie Smith has a net worth of $18 million according to Celebrity Net Worth. If she continues acting, which seems to be the case, it's a good possibility her net worth will rise.
Read more: Why 'Harry Potter' Fans Love Harry so Much