The 1 Time 'Venom' Star Tom Hardy Was a Real-Life Hero
Tom Hardy is a hugely popular English actor who has played the lead in several major film franchises. A classically trained actor, Hardy has worked in both British and American television and films and has achieved great fame in the U.S. in recent years after appearances in Mad Max: Fury Road and Inception. Hardy is versatile and intense, and he has a legion of fans that support his acting efforts. Hardy has also earned acclaim in recent years for the way he occasionally transforms into an everyday superhero.
How did Tom Hardy become famous?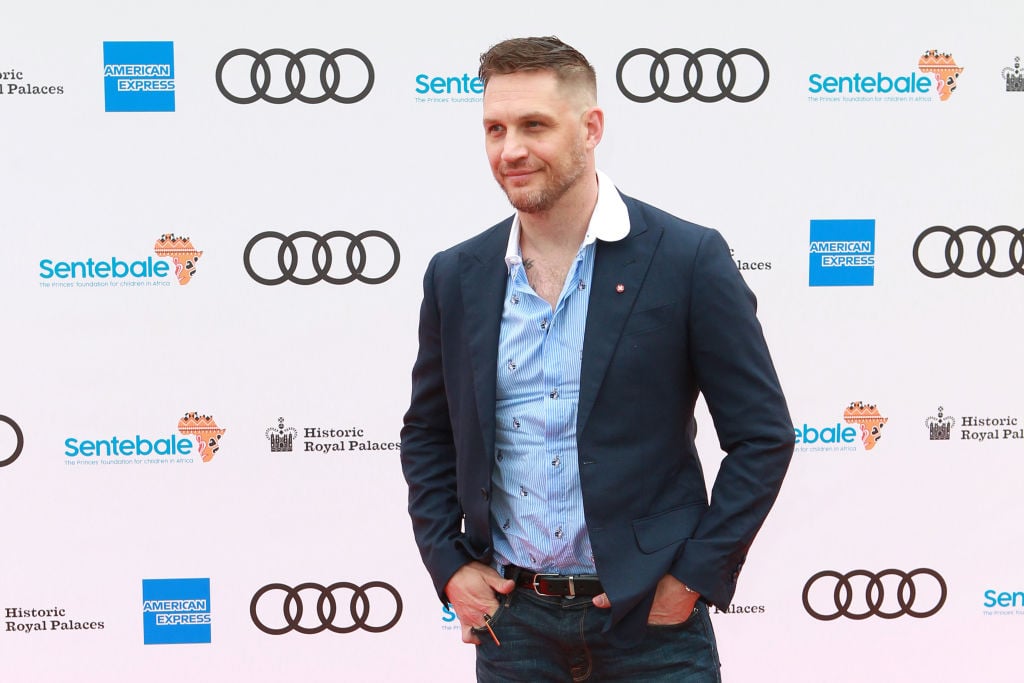 Tom Hardy was born in London in 1977. His parents were both involved in the arts community, with his mother working as a painter and artist and his father working as a well-known comedy writer and novelist. As a child, Hardy became involved in the acting world and went to several different drama schools, perfecting his craft and developing the trademark intensity that he would later become so well-known for.
In the late '90s, Hardy began his television career and landed a role in the BBC miniseries Band of Brothers. He received considerable recognition for his work in the series and was quickly cast in several big Hollywood movies, including Black Hawk Down and Star Trek: Nemesis. All while Hardy's film career was beginning to bloom, he began working in various stage productions as well. Still, by 2011, Hardy felt the siren call of Hollywood and had fully made the transition to film and television. 
Tom Hardy is best known as 'Venom'
In 2012, Tom Hardy officially joined the comic book movie universe when he played the supervillain Bane in The Dark Knight Rises. Ultimately, the role of Bane became one of his highest-profile roles – at least, until 2015, when he played Max in Mad Max: Fury Road. Taking up the mantle left by Mel Gibson in the '80s, Hardy made waves and earned many new fans.
2018 was Hardy's biggest role to date, as he took the lead in the superhero film Venom. Playing the dual role of Eddie Brock as well as Venom, Hardy was required to play an action hero, a relatable everyman, and an over-the-top serpentine villain. Hardy became a bonafide superstar and is set to reprise the role of Eddie Brock/Venom in the upcoming sequel, Venom 2, though the exact release date has not yet been determined. 
His own real-life superhero moment
Just like the character of Eddie Brock that he portrays onscreen, Hardy has occasional superhero moments offscreen as well. In April 2017, Hardy made headlines when he reportedly chased down a man who ran away after crashing a stolen moped in London. Hardy apparently chased after the perpetrator on foot, pursuing him for a while in the city before eventually catching up to and apprehending the alleged thief. Hardy also patted down the man before turning him over to the local authorities when they arrived on the scene.
Reportedly, onlookers were astonished by the chase, saying that Hardy "switched to superhero mode" as he sprinted after the moped thief. While Hardy hasn't taken such an active role in criminal apprehension since then (at least, not that has been publicized) it seems likely that if he is capable of performing such an incredible feat once, he will likely do it again. No doubt, Hardy fans will be on high alert this year, especially since he will soon be making his return to the big screen in Venom 2. 
Stay tuned to Showbiz Cheat Sheet for all the latest Tom Hardy news!