The 10 Best Episodes of 'Law & Order: SVU,' According to IMDb
For more than 20 years, Olivia Benson (Mariska Hargitay) and the rest of the Law & Order: SVU team have been solving some of the most heinous crimes in New York City. Since the show premiered in 1999, 478 episodes of the show have aired. In fact, with the 2019-20 season, the Dick Wolf series became the longest-running scripted primetime drama of all time. 
Over the years, Benson, Stabler (Christopher Meloni), Fin (Ice-T), and the show's other characters have been faced with horrifying crimes and taken down more than their fair share of bad guys. But some of those crimes are more memorable than others. We turned to IMDb to find out which episodes of Law & Order: SVU fans consider the best. 
10. 'Hardwired' (2009) 
In this 2009 episode, Benson and Stabler investigate after a boy is sexually abused by his stepfather. Once the abuser is arrested, he tries to cut a deal, offering to share information about a pedophile-rights group in order to get a lesser sentence. SVU nabs the leader of the group, but he tries to argue his sexual preference for children is "hardwired." This episode earned a 9.1 rating from IMDb users. 
9. 'Perverted' (2009) 
Benson is framed for the murder of biker who was involved in prostitution in this season 11 episode, which has a 9.1 rating on IMDb. Stabler fights to clear his partner's name and find out who set her up. 
8. 'Shadow' (2010) 
Christopher Meloni left SVU in 2011, but fans still love his character. Nearly every episode on this list predates his departure from the show. In "Shadow" (rating: 9.1), he and Benson investigate after a wealthy couple is found murdered. Soon, their daughter emerges as the prime suspect in the killings. 
7. 'Behave' (2010)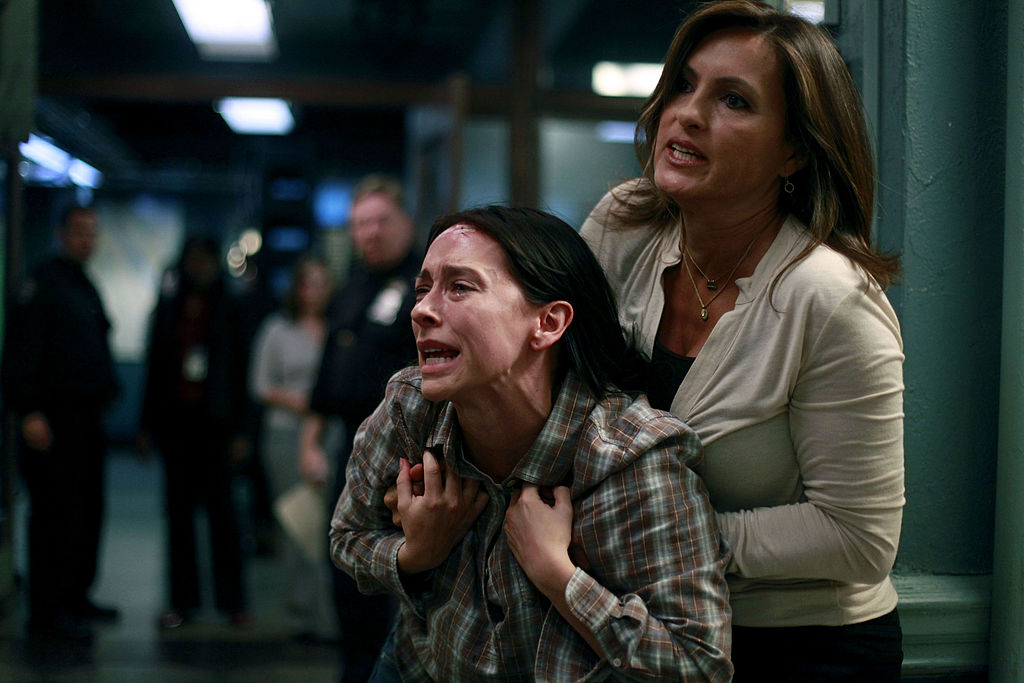 Jennifer Love Hewitt guest stars in this 2010 SVU episode. She plays a woman who has been raped multiple times by the same man, who has followed her across the country, even as she's tried to hide and change her identity. Soon, the detectives realize she might not be the perp's only victim. It has a 9.1 rating on IMDb. 
6. 'Heartfelt Passages' (2016)
The season 17 finale, which was rated 9.1 by IMDb users, is one of the only non-Stabler episodes to make it into the top 10. In this installment of the show, Benson ends up in a hostage situation that results in the tragic death of a member of the SVU team. 
5. 'Conscience' (2004) 
Twin Peaks star Kyle MacLachlan guest stars in this SVU episode about a boy who is murdered by another child during a birthday party. Realizing the killer is likely a young sociopath, the victim's father (MacLachlan) takes matters into his own hands to ensure he won't hurt anyone else. It has a 9.2 rating on IMDb. 
4. 'Dominance' (2003)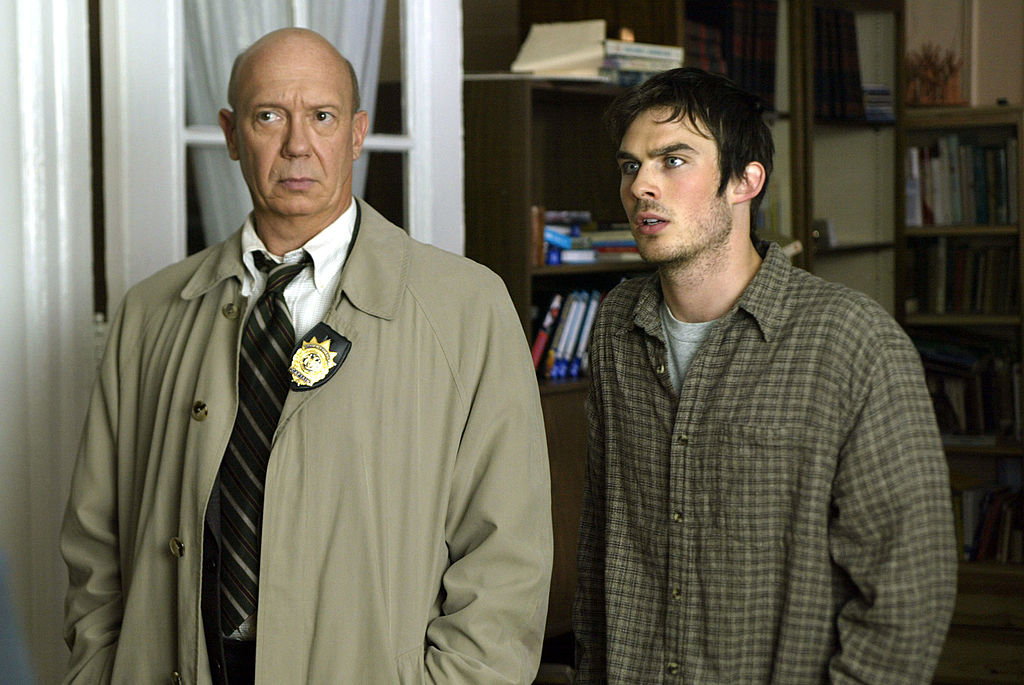 A celebratory dinner ends in the brutal death of several couples, and the SVU detectives soon realize that the murders may have just been the beginning of a killing spree. Ian Somerhalder (The Vampire Diaries) guest stars in this episode that has a 9.2 rating.
3. 'Loss' (2003)
Assistant district attorney Alexandra Cabot (Stephanie March) makes her last regular SVU appearance in this season 5 episode. Cabot is prosecuting a rapist associated with a drug cartel, despite the risks it poses to her safety. At the episode's end, she is apparently killed in a drive-by shooting, but she has actually entered the Witness Protection Program. This episode earned a 9.2 rating from IMDb users. 
2. 'Scavenger' (2004) 
Benson and Stabler are in a race against time as they try to find a serial killer who taunts them with mysterious clues that point to when he might strike again. The perp turns out to be a failed crime novelist who is imitating another series killer in this episode with a 9.2 rating. 
1. '911' (2005)  
The best episode of Law & Order: SVU is season 7's "911" (rating: 9.3). A 9-year-old girl calls the police, saying she's being kept in a locked room. While the rest of the detectives (except for Stabler, who does not appear) are suspicious, Benson believes her story. Hargitay earned an Emmy for her performance in this episode.