The 10 Most Notable Guest Stars on 'The Fresh Prince of Bel-Air'
"The Fresh Prince of Bel-Air" had some of the biggest names in Hollywood as guest stars, and they each brought something different to the classic sitcom
When The Fresh Prince of Bel-Air premiered September 10, 1990, Will Smith was a newbie actor who wasn't sure if he could make the jump from rapper to on-screen character. Over the next six years, the groundbreaking show gained a large following and has become one of the most beloved sitcoms of all time, thanks in part to its talented cast and relatable stories.
In addition to the revered regular cast, The Fresh Prince of Bel-Air brought on many different guest stars and recurring characters over the years. Tyra Banks, for example, played Smith's longtime friend Jackie, and Jenifer Lewis played Smith's colorful Aunt Helen.
The show's guest stars are what really added star power to The Fresh Prince of Bel-Air. Here, we're taking a look back at some of the most notable people to have made one-off guest appearances on The Fresh Prince.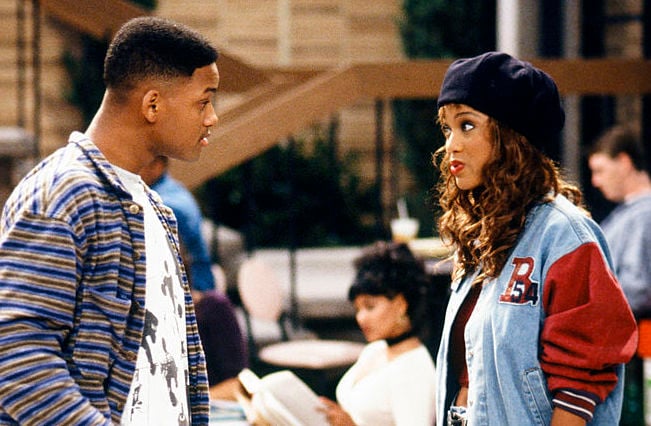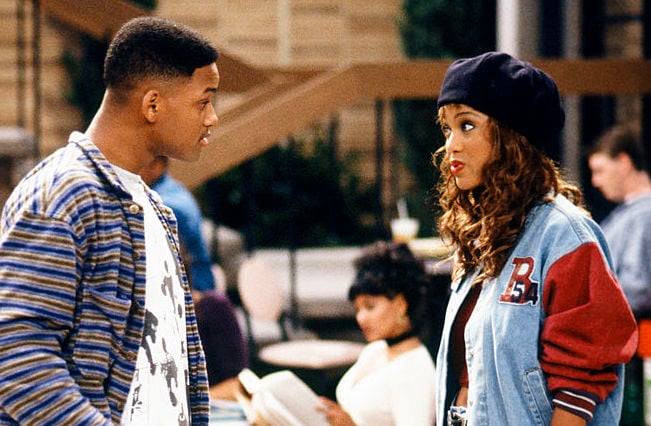 Regis Philbin
The late TV legend was a household name when The Fresh Prince of Bel-Air was on the air, so his entrance into the Banks household was a big step. He plays himself, and when he asks Hilary to co-host a new show with him, she freaks out at the opportunity.
Oprah Winfrey
The Oprah Winfrey Show was the most popular daytime talk show host in the early '90s, and everyone who's anyone stopped by the show. On The Fresh Prince of Bel-Air, Uncle Phil makes an "appearance" on Winfrey's talk show to talk about his platform as a candidate for local judge.
Donald Trump
Yes, the current Commander-in-Chief was once on The Fresh Prince of Bel-Air. He was married to his second wife Marla Maples at the time, and the two appeared on the show as wealthy homebuyers looking to take the Banks family home. When the buyer is revealed to be Donald Trump, the members of the family can't contain themselves from fangirling over him.
Queen Latifah
A rapper of the '80s and aspiring actor herself, Queen Latifah's appearance on The Fresh Prince of Bel-Air was a pivotal moment in both Latifah and Smith's careers. Latifah actually appeared as two different characters in different seasons: once as a bossy actress who hires Hilary as her assistant, and once as a blind date for Will.
Naya Rivera
She was just six years old at the time, but late Glee star Naya Rivera once was on The Fresh Prince of Bel-Air too. She played Cindy, a little girl who Hilary considers taking on her mini-me as a personal assistant.
Chris Rock
As the Netflix documentary Disclosure points out, many sitcoms have made a joke out of characters playing with gender. On The Fresh Prince of Bel-Air, Chris Rock pulls double duty, playing a fictitious celebrity as well as his "sister."
Naomi Campbell
Naomi Campbell was in the prime of her modeling career when she appeared on The Fresh Prince of Bel-Air. The British supermodel played Helen, a statuesque beauty who goes on a date with the Banks family's stuffy butler Geoffrey.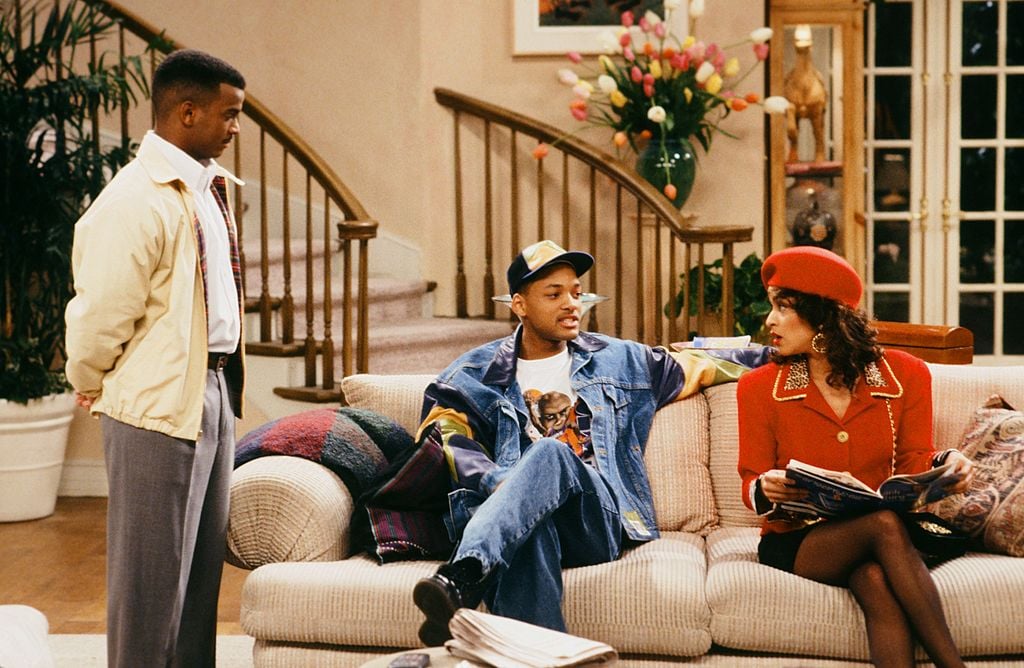 Vivica A. Fox
Will Smith's real-life friend and collaborator DJ Jazzy Jeff was an integral part of The Fresh Prince of Bel-Air, playing Smith's close friend Jazz. Vivica A. Fox played Jazz's sister Janet, and although she was friendly at first, her attitude quickly turns sour.
Vanessa Williams
In the 1990s, Vanessa Williams was the girl every woman wanted to be like and the one every man wanted to be with. That holds true for her guest appearance on The Fresh Prince of Bel-Air. She played Will's favorite sportscaster who offers to take him to a Los Angeles Lakers game, but Will gets more than he bargained for as he has to help deliver her baby in a traffic jam on the way there.
B. B. King
It was a natural fit to cast B. B. King to play a blues musician at a bar. King's portrayal of old man Pappy was hilarious, and him using his signature vocals to get the audience laughing never fails to make us laugh.