The '1989 Johnny Depp Wiped Out All My Pain' Says 'Dirty Dancing' Star Jennifer Grey
Johnny Depp and Jennifer Grey had a white-hot romance many years ago. Grey was swept off her feet, saying the Pirates of the Caribbean star "wiped away" all her pain.
Johnny Depp and Dirty Dancing star Jennifer Grey have a history that goes back to their hot and heavy romance in the late 80s. This was one of Grey's most passionate celebrity relationships. Here's why the actor says Depp "wiped out all her pain."
Jennifer Grey says Johnny Depp was a 'bonfire'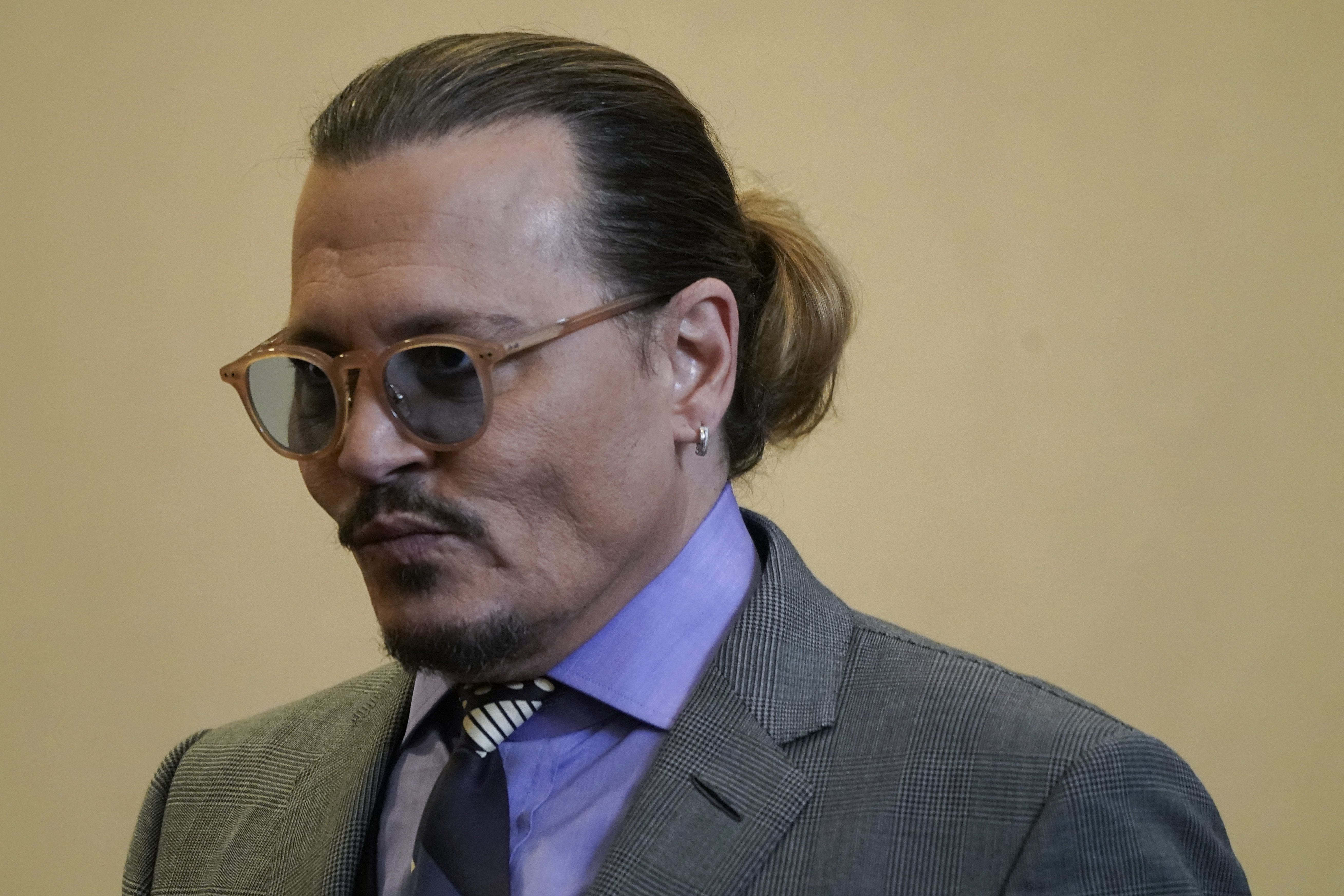 Grey was devasted when her engagement to Matthew Broderick ended, but she says she was quickly able to get over him when she began dating Depp. During her interview with People magazine, she describes Depp as a "bonfire." The intensity and passion of the relationship made her forget her broken engagement with Broderick.
"There was some heat," recalls Grey. "It was a f***ing bonfire. It was literally like, 'Are you f***ing kidding me? Are you f***ing kidding me? I've never seen a guy like this. And energetically, what it was like being with him, it was like, 'Oh, I'm being totally, totally compensated for the s*** I just went through.'" (Here's what Jennifer Lopez once said about love and relationships.)
Johnny Depp 'wiped out' Jennifer Grey's pain
During an interview with Good Morning America, Grey says her relationship with Depp was so spectacular that all the pain from her previous relationship was "wiped out." From what she describes, their time together involved a lot of fireworks. Although their relationship didn't last, it doesn't sound like Grey has any lasting regrets. Roughly 30 years later, she still has good things to say.
"I haven't seen him for 30 years, but I will say he was a rebound relationship for me," says Grey. "And if you're looking for a rebound relationship, the 1989 Johnny Depp was [Grey gives the 'chef's kiss' gesture]. That was the way to go. It just wiped out all of my pain like an Etch a Sketch. Oh! Matthew who?" Grey jokes. (Stevie Nicks once revealed the saddest part of her romantic relationships.)
Jennifer Grey met Johnny Depp through her publicist
In her memoir Out of the Corner, Grey says she was working with her publicist, Tracey, who suggested that she start dating Depp. He was not a client at the time, but he later signed on with her after he began dating Grey. Depp had a crush on Grey after seeing her in Dirty Dancing, and he expressed an interest in meeting her.
Initially, Grey wasn't interested starting a relationship with a "teen idol" but when she met Depp, she changed her mind. At the time, Depp was a heartthrob on the popular TV series 21 Jump Street. Everywhere you went, it was a guarantee his face would be splashed across the cover of a teen magazine.
Grey was instantly swept away by Depp's charm. She says she was impressed with how much they had in common. She says it also didn't hurt that he was "ridiculously beautiful, funny, and sweet." Grey says they drank the same alcohol, like the same cigarettes, and enjoyed the same food. They were engaged just two weeks later.
Depp and Grey moved in together and began building their lives. However, their sweet dream didn't last long. Grey says Depp started to get in trouble and became less present. According to her, Depp also became "crazy jealous" and "paranoid." One day, Grey decided she had enough, leaving a note on the bed to let him know their engagement was over.
RELATED: 'I Love Lucy': Lucille Ball and Desi Arnaz Were in Relationships with Other People When They Started Dating
Follow Sheiresa Ngo on Twitter.