The 3 Hollywood Stars Reportedly Offered the Role of Jason Bourne Before Matt Damon
Matt Damon has portrayed Jason Bourne four times, starring in the 2002 debut film The Bourne Identity, followed by The Bourne Supremacy, The Bourne Ultimatum, and, finally, Jason Bourne in 2016.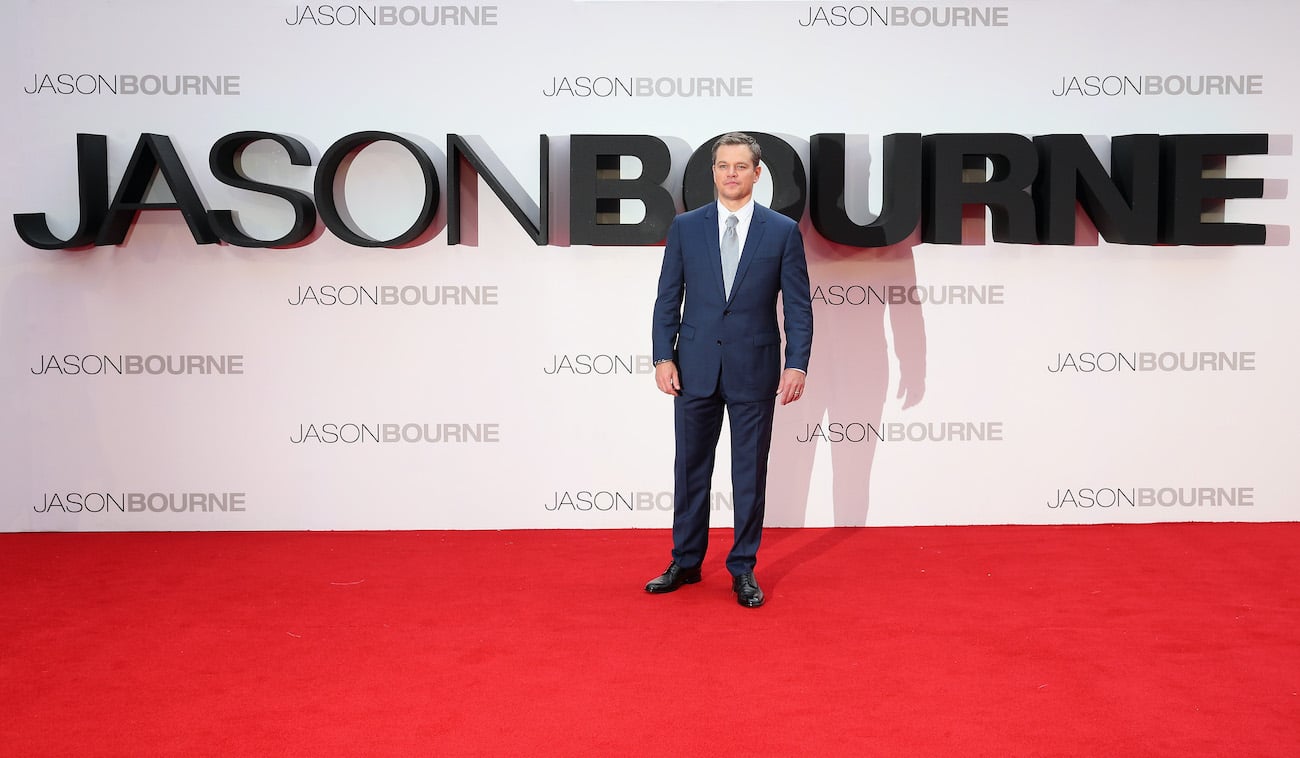 Though Matt Damon has starred in a handful of other well-known productions — including Good Will Hunting, The Martian, Ford v Ferrari, and more — he and Bourne are intimately connected. They are fused in fans' minds. Thus, it's hard to imagine anyone else taking on the combat-ready man boasting high-level linguistics skills that speak to his dangerous past. Though he managed to rise to the occasion as the franchise's leading man, he was not the first choice for the main character. 
The big-time actors reportedly offered the role of Jason Bourne 
As UsWeekly notes, Brad Pitt, Russell Crowe, and Sylvester Stallone were reportedly all offered the role of Jason Bourne before the opportunity fell in Matt Damon's lap. At the time, though Matt Damon had previously worked with Pitt in Ocean's 11, he was not as much a leading man in the action-oriented space as the others. 
Before The Bourne Identity, Damon starred in The Talented Mr. Ripley, Good Will Hunting, All the Pretty Horses, and more. Though a talented actor, he hadn't proved himself in the bad*assery realm as much as Pitt, Crowe, and Stallone. Yet, in the end, he was the perfect man for the job. 
What did Brad Pitt, Russell Crowe, and Sylvester Stallone star in the year 'The Bourne Identity' premiered? 
The Bourne Identity premiered in 2002, and the three major A-listers above walked away from the opportunity. So, what were they working on instead? Crowe may have been working on A Beautiful Mind or Master and Commander: The Far Side of the World; the former premiered in 2001, while the latter premiered in 2003. In 2002, Brad Pitt starred in Confessions of a Dangerous Mind, and in 2003, he voiced Sinbad in Sinbad: The Legend of the Seven Seas. 
As for Sylvester Stallone, he was quite busy in the early 2000s. The man behind Rocky appeared in two films and one TV series in 2002 alone: Eye See You, Avenging Angelo, Liberty's Kids: Est. 1776. Stallone also appeared in 2003's Spy Kids 3-D: Game Over, Shade, and Taxi 3. 
Whether busy and/or turned off from the role for various other reasons, Stallone, Crowe, and Pitt all reportedly walked away from the opportunity to portray Jason Bourne, leaving Matt Damon to seize the role.