The 3 Main 'NCIS' Characters Fans Hate the Most
When it comes to 'NCIS,' these three current and primary characters annoy fans the most. See why these characters need to change sooner than later!
NCIS has been on the air long enough — seventeen seasons and counting — to introduce and bid farewell to multiple cast members. While some enter the scene and receive widespread positive reception — Cote de Pablo, Jamie Lee Curtis, and more — others fail to live up to expectations, becoming two-dimensional, cliché, bland, or aggravating.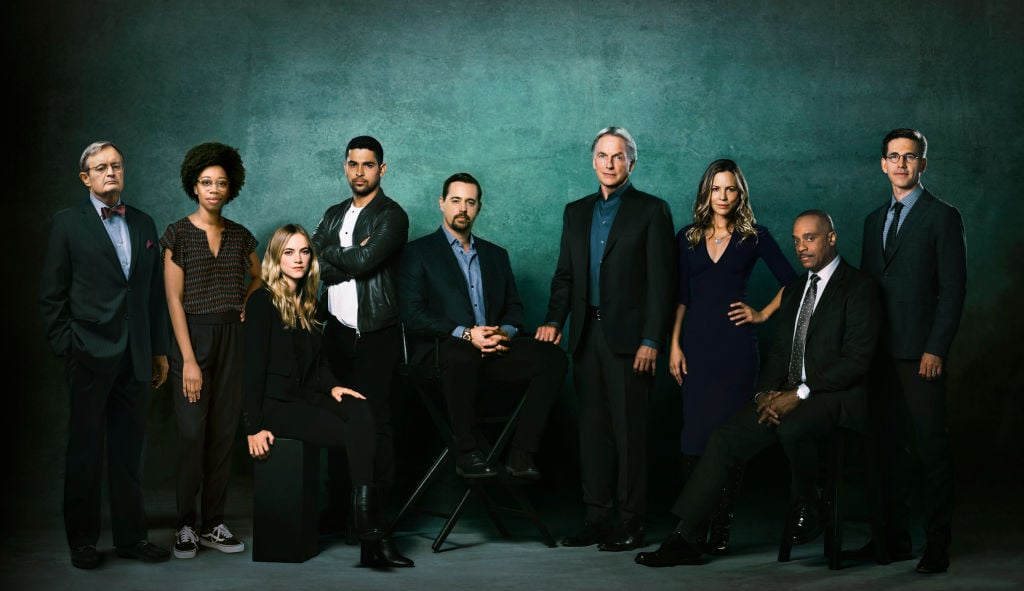 When it comes to the most-watched crime procedural, three primary characters annoy fans the most. So, who doesn't make the cut? Who could use a personality makeover? Who could use a better script? Let's break it down. 
1. Jack Sloane (Maria Bello) is becoming a useless cliché
Unfortunately, though Maria Bello is a talented actress, she can't make up for the show's lack of proper character development, and reliance on trite narratives when it comes to crime-fighters and their resistance to mental health assistance. In a Reddit discussion about Jack Sloane, one NCIS fan explained: 
The stuff with Jack buzzing around trying to get people to talk was ridiculous and further evidence for why her character needs to go.

The trope about how cops NEVER want to talk to a shrink about their on-the-job traumas is sooo tiresome and predictable.

Reddit User 
Fans have complained that the character fails to climb out of the psychologist box (Tinseltown's inaccurate version that is) the writers have placed her in, noting that she has grown utterly useless with the passing of time.
Many fans agree that she came onto the show as a unique addition, but grew more two-dimensional with each season, failing to offer up engaging plotlines or captivating interpersonal relationships. 
2. Eleanor Bishop (Emily Wickersham) is bland and irksome
When it comes to Eleanor Bishop, she had big shoes to fill, as she came in as Ziva David's replacement. Though entering with an analytical shtick all her own, she quickly became a typical agent with no defining qualities — despite quirks that could have become personality traits if tinkered with in greater depth. Fans note that the character is just a bit bland. 
One fan, in a Reddit discussion, noted that Bishop and McGee together are just two iterations — one male and one female — of the "bland, nerdy type." Fans also go onto that the character is "too quirky to be around all the time," which can get "annoying." 
3. Agent Torres (Wilmer Valderrama) is too much like Tony and needs to drop the machismo act 
Many fans note that the NCIS writers — when sculpting Torres' character— created a guy with Tony's humorous side and charm, as well as Ziva's combat skills. When you think about it, he's not very original. Not to mention, the character has got a bit of an ego that tends to bother fans. One NCIS viewer noted: 
It feels like recently they flanderised him into being a tool. The previous episode of him acting like he was too cool for games was a bit juvenile. It's an attitude you expect from a 17 year old. I hope they dial it back with him.

Reddit Discussion
When it comes down to it, Torres is a combination of DiNozzo and Ziva, but he's a far cry from either in terms of originality, likability, and character intrigue. And, what's will all the tight shirts? Where's the rest of his wardrobe?