The 3 Most Famous Women MCU Star Robert Downey Jr. Dated Before Marrying Susan Downey
Who did MCU star Robert Downey Jr. date before marrying Susan Downey? The Iron Man actor has been linked to some pretty famous women.
Today, Marvel Cinematic Universe (MCU) star Robert Downey Jr. — best known as the face behind Iron Man — is married to Susan Downey. The two have been together since 2005, and boast one of the most enviable relationships in all of Hollywood. 15 years and counting is quite an accomplishment in Tinseltown — a land in which romance is often fickle and fleeting. However, before settling down with Susan Downey, RDJ dated some other famous women, boasting some other gossip-worthy flings. So, let's dive into Robert Downey Jr.'s dating history.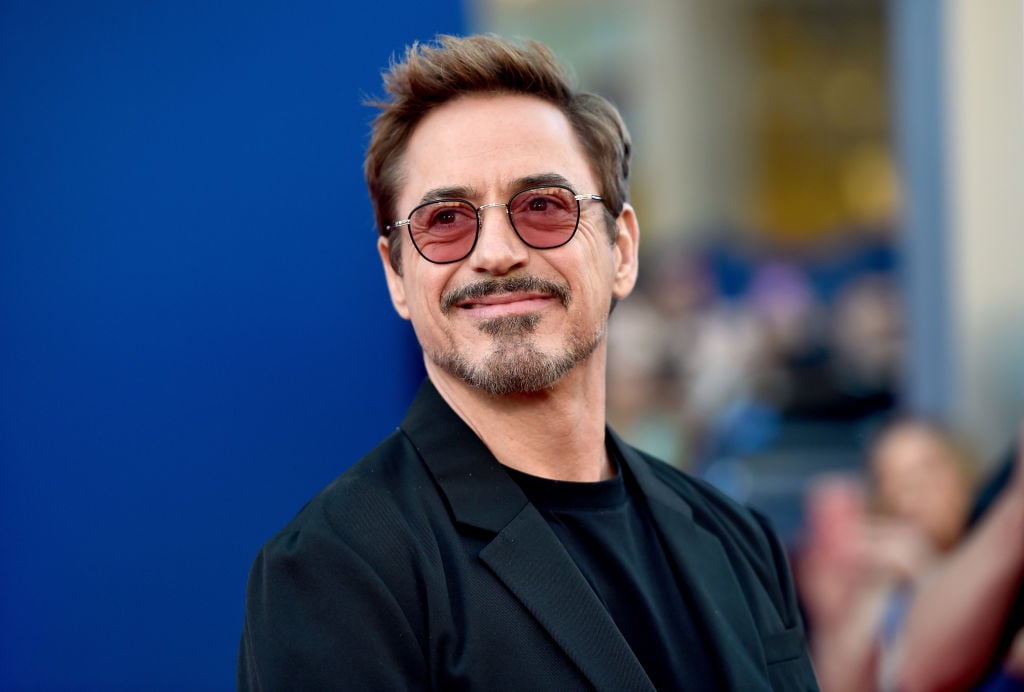 1. RDJ was married to Deborah Falconer from 1992 — 2004
Deborah Falconer is an American singer, songwriter, model, and actress; however, her work in the music department is what she is most known for. Falconer's first album was Untangle. Her second studio album came out in 2003, and it was titled Brave Like Me. She released her third studio album in 2014, Lift Your Gaze. 
Some of Faloncer's well-known recordings include "Come to California," "Teaching Buddha," 'I Know," "Dragons," and "King Size." While various factors likely led to the split between Downey and Falconer, the two were together through / towards the end of some of Downey's most difficult years, as he struggled with drug abuse, multiple visits to rehab, and a stint in prison, which could have played a great deal in their separation. 
2. The 'Iron Man' star dated Sarah Jessica Parker 
Sex and the City star Sarah Jessica Parker and Robert Downey Jr. were one of Hollywood's hottest couples back in the 1980s. The two met on the set of the film Firstborn in 1984, and after just a few weeks of dating, the couple moved in together in LA. 
After seven years of dating, Sarah Jessica Parker ended the relationship in 1991. The two actually met up a few years back — for a little bit of closure — and both explained separately how nice it was to catch up. Both are now in happy marriages, leading successful lives, but the moment together was reportedly seamless and familiar — in an affectionate, yet non-romantic way. 
3. RDJ and Marisa Tomei 
Robert Downey Jr. and Marisa Tomei appeared in a handful of movies together, often with a romantic lean, as the two dated throughout the '90s. Many remember the duo from the 1994 film Only You. And, though the romance between these two actors was not built to last, the friendship was. RDJ even went on to fight for Tomei to play Aunt May in the MCU's Spider-Man franchise. 
Rumor: Robert Downey Jr. and Calista Flockhart?
Robert Downey Jr. and Calista Flockhart were rumored to be an item when the Iron Man actor starred in Ally McBeal, but their romantic connection was never fully confirmed. Today, Calista Flockhart is married to Indiana Jones star Harrison Ford, and they have been together since 2010. Flockhart is best known for her role in Ally McBeal, yet she also starred in The Birdcage and Brothers and Sisters.