The 4 Most Plausible Reasons Tom Holland Beat Out the Competition When Auditioning For Spider-Man in the MCU
Tom Holland first appeared in the Marvel Cinematic Universe as "underoos" when he swung onto the scene to strip Captain America of his shield in Civil War. Since that first debut, he has gone on to become a major presence in the landscape. Holland appeared in two Spider-Man standalone installments, Infinity War, and Endgame, and he has a third solo movie on the horizon (likely scheduled for sometime during Phase 5). Yet, Tom Holland was not the only one vying for the part.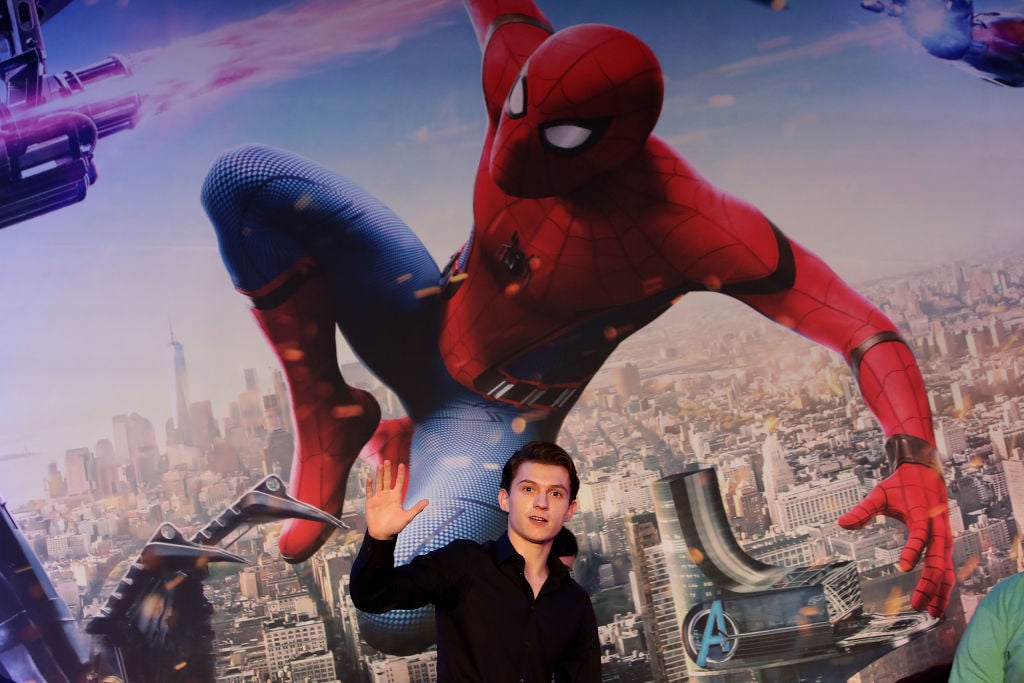 Rumor has it that Charlie Rowe was also looking to play the web-slinger, with names like Asa Butterfield and Judah Lewis also coming into the mix. Yet, in the end, Tom Holland — who previously appeared in The Impossible opposite Naomi Watts and Ewan McGregor and The West End's production of Billy Elliot — snagged the role. So, what set him apart? Holland's casting likely came down to a few major factors. 
1. He's got chemistry with Robert Downey Jr. 
Robert Downey Jr. and Tom Holland boast a father-son dynamic in the MCU — one comprised of equal parts heart and humor. From Stark's desire to protect and defend Parker to his need to "parent him" with a sarcastic quip when necessary, the two offer a relatable and loveable dynamic. Their relationship is pivotal to Tony's narrative arc, as well as Spidey's development in the saga. Thus, when the screen test for chemistry came around, it's likely that Holland and Downey worked best across from one another.
2. Tom Holland has a dance background
Tom Holland began taking dance classes at a very young age, and he performed at the Richmond Dance Festival. He also began taking ballet classes in his garage when he was just 10 years old.  
In other words, Holland boasts the agility and acrobatic ability needed to jump around the set. Thus, while stunt doubles are always necessary, there are certain scenes that Holland can handle himself, making him perfect for the acrobatically-inclined combatant. He knows how to use his body to convey emotion and mental states, which is necessary when acting behind a mask. 
3. Tom Holland was the right age when he signed on to play Spider-Man
The MCU's version of Tom Holland has kept the character in high school; thus, it was essential for the studio to cast a young actor who could convincingly be in high school for several years. While Holland appeared in Civil War at 20 years old, he has a young look and, unlike his predecessors — Andrew Garfield and Tobey Maguire — is believable as a teenager. He can also now be believable as a college student if that is where his story is headed. 
4. Holland is equally convincing as Spidey and Parker 
Spider-Man is a two-fold character, as Peter Parker can be a bit geeky and shy. Yet, when in his mask and fighting the baddies, he's got a quick tongue and a clever sense of humor. Thus, the actor who plays the character must fit both roles, which Holland does. Many argue that Garfield was a decent Spidey, but too suave for Parker. On the other hand, Tobey was a great Parker, but many feel he was not the best Spidey. However, Holland seems equally comfortable whether there is a book in his hand or a web flying out of his wrist.