The 5 Best Home Renovation Shows for 'Fixer Upper' Fans to Watch Right Now
Until 'Fixer Upper' comes back to television, fans can binge on these other exceptional shows they may not know about.
Good news for Fixer Upper fans — the beloved series is coming back to television after a two-year hiatus that many believed was permanent. However, Chip and Joanna Gaines' Magnolia Network is delayed until at least 2021 due to pandemic-related shutdowns. In the meantime, fans have been relying on reruns.
But Fixer Upper isn't the only home renovation show worth your attention. Fans of a good "before and after" are flocking to these alternatives that help fill that Joanna Gaines sized void in their lives. And even after the new Fixer Upper debuts, they might remain part of any home improvement show junkie's rotation.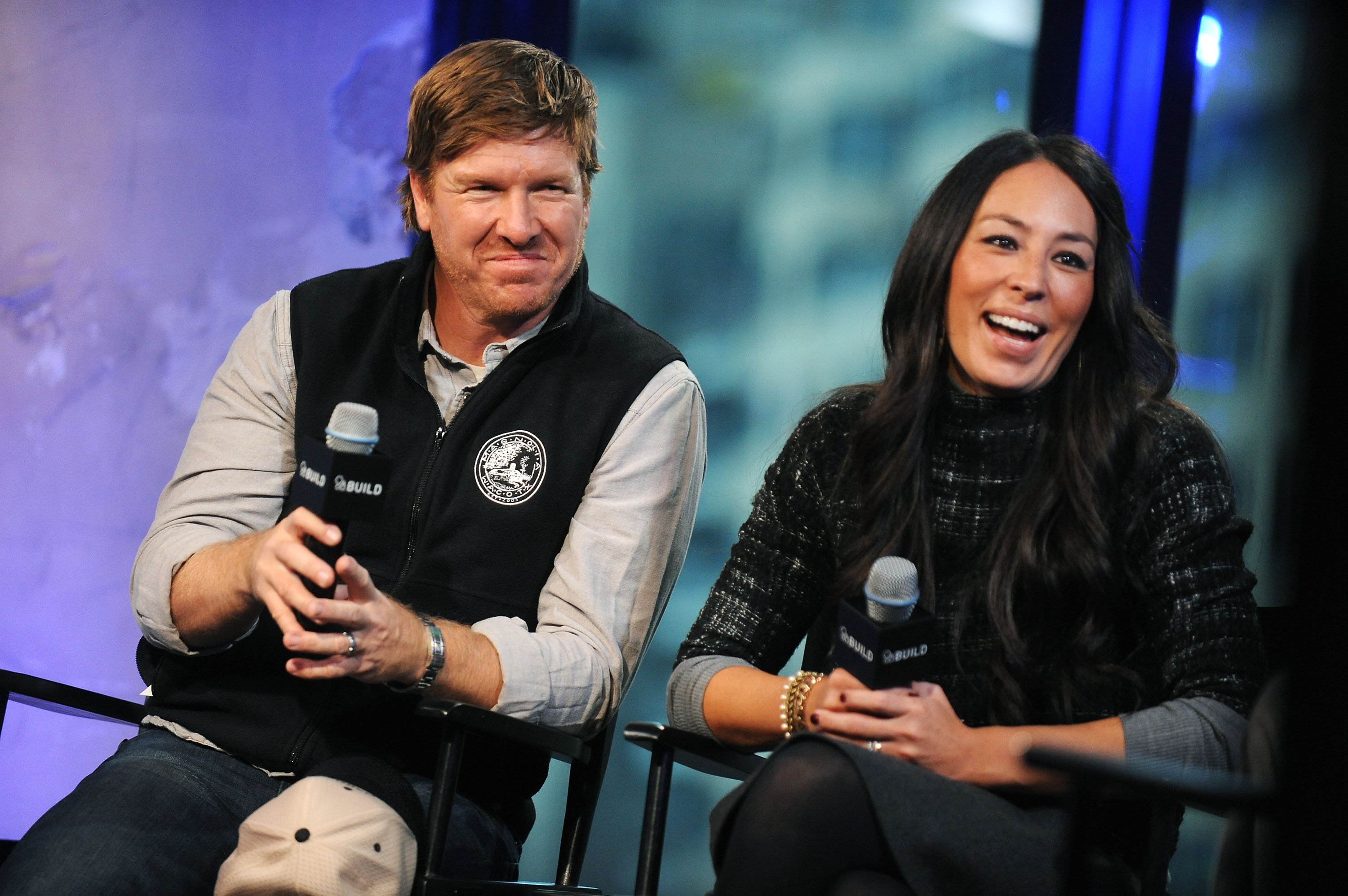 Erin and Ben Napier on 'Home Town' have some true Gaines vibes
Fixer Upper got popular thanks to the Gaineses innate home renovation skills, which they demonstrated on every episode. But fans were equally enamored by the hosts themselves and their incredible chemistry. After so many HGTV shows with bickering hosts, it was so refreshing to see Chip and Joanna so in love.
Ben and Erin Napier from Home Town are exactly like that. Just like the Gaineses, the duo is married and goes around their hometown of Laurel, Mississippi renovating older homes and restoring them to their former glory. There may be less shiplap involved. But overall, the Napiers have that special spark that Fixer Upper fans will appreciate.
Catch Home Town on HGTV.
'Get Organized with The Home Edit' has great 'before and afters'
The best moment of Fixer Upper happens right at the end when the homeowners encounter a giant poster representing the "before." The Gaineses dramatically pull it back to reveal the "after," leading to a lot of excited shrieking.
Get Organized with The Home Edit isn't about renovating, but it will satisfy fans of those huge before and after shots. It follows home organizing experts Clea Shearer and Joanna Teplin as they help people — including big name celebrities like Reese Witherspoon and Eva Longoria — tackling their clutter at home. The dramatic conclusions are guaranteed to satisfy.
Binge episodes of Get Organized with The Home Edit on Netflix.
Nicole Curtis of 'Rehab Addict' preserves the history
She may not live in Texas, but Rehab Addict host Nicole Curtis is just as devoted to preserving local history as the Gaineses are. She finds the most dilapidated older homes in Minneapolis and painstakingly restores all the original elements.
The Gaineses are also huge fans of making old things look new rather than ripping them out and throwing them away. Fixer Upper fans will appreciate Curtis' devotion to preserving the history of the homes she renovates, plus her undeniable renovation skills.
See Rehab Addict on HGTV.
'Good Bones' is a family affair
Fixer Upper viewers appreciated glimpses into the Gaineses home life just as much as they loved seeing the nitty gritty of home renovation. That's why they're sure to enjoy Good Bones, which follows mother-daughter duo Karen E. Laine and Mina Starsiak Hawk as they renovate houses in the Indianapolis area.
Their talent is obvious. And just like the Gaineses, the Good Bones crew consists of many family members, including their contractor, foreman, and other professionals who help make the projects shine.
Good Bones is another fabulous HGTV show you can find on Hulu.
'This Old House' started the home renovation trend decades ago
These days there are dozens of renovation show options. But it's all thanks to the original trailblazer, The Old House, which debuted in 1979. Host Bob Vila showed viewers how to tackle remodeling projects and restore old houses, just like the Gaineses do in Waco.
In some ways This Old House will look retro to Fixer Upper fans. But it's also got timeless advice that eager renovators can follow along with at home. Want to become just like Chip and Joanna? This instructional series is just what it'll take to get there.
This Old House episodes are still available on PBS.