The 5 Instruments Led Zeppelin's John Paul Jones Played on 'Stairway to Heaven'
When folks in the business heard Jimmy Page had brought in John Paul Jones to play with him in Led Zeppelin, most realized the band had a rock-solid foundation. Like Page, Jones had made a name for himself playing studio sessions with top London-based artists in the '60s.
In their pre-Zeppelin days, Jones and Page might bump into each other on the way to a Rolling Stones session or even play together on a track (as they did for Donovan's "Hurdy Gurdy Man"). So both knew what they were getting into when Page put together the Zep.
For Page, it meant adding (in Jones) a first-rate bassist who played keyboards and could also score and conduct orchestral parts. Whenever Zep needed a funky keyboard lick (see: "Trampled Under Foot") or string parts recorded on a Mellotron (see: "The Rain Song"), Jones could deliver.
But Jones didn't stop there. On Led Zeppelin III (1970), you could hear him playing a mandolin. And when the group recorded Led Zeppelin IV (1971), Jones performed on five different instruments to push the masterpiece "Stairway to Heaven" over the top.
John Paul Jones started with his customary bass and keyboard parts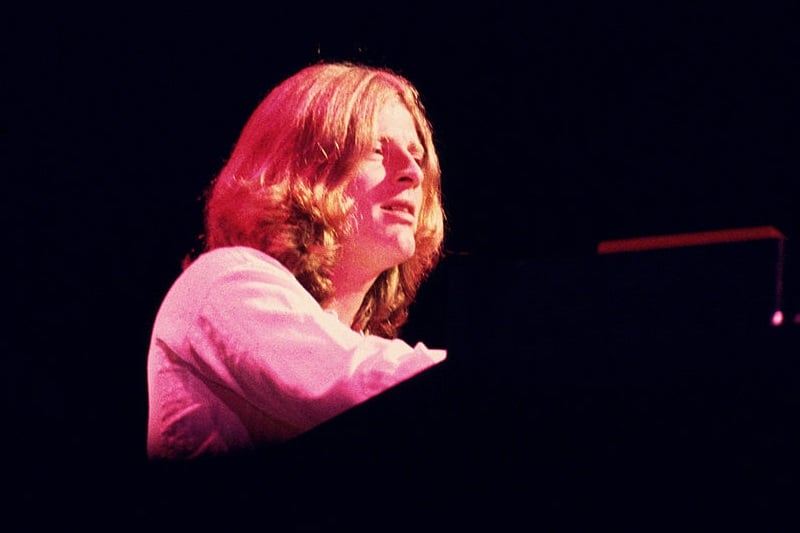 Page hired Jones first and foremost as a bassist, and that paid off immediately on "Good Times Bad Times," the opening track to Zep's debut album. But before getting through Led Zeppelin, listeners would hear Jones on electric piano or organ for a total of five tracks.
That tradition that continued on the band's fourth album. And though Ian Stewart took over boogie-woogie piano duties on "Rock and Roll," Jones was on keys for the band's iconic "Stairway to Heaven." You hear him first on his electric piano at the end of the second verse (2:15).
Jones' bass also enters the mix at that point, and you hear him on both instruments for the remainder of the song. (If you've ever seen a live performance of "Stairway," you probably noticed page behind an array of keyboards, and this is why.)
But while Jones does excellent "Stairway" work on instruments Zep fans would have expected him to play, the track kicks off with Jones featured on three instruments that weren't characteristic in the slightest.
Jones also played 3 recorders on 'Stairway to Heaven'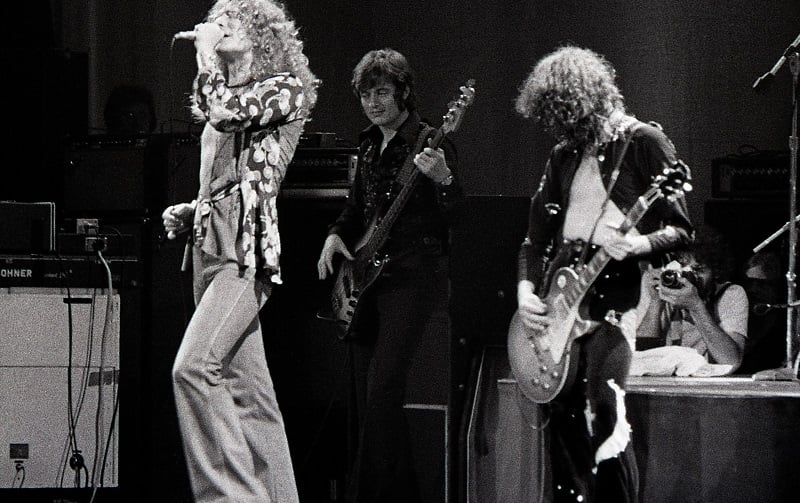 If you picked up Led Zeppelin IV in '71, you wouldn't have known what anybody did on the record. There aren't any credits listing instruments and performers (outside of Sandy Denny). And, where you'd find the musicians' names, buyers found symbols in their place.
So you can't blame anyone for not knowing Jones played three different flutes on "Stairway to Heaven." In Led Zeppelin: All the Songs (2018), the authors break down the track's instrumentation, crediting Jones with bass, tenor, and soprano recorders.
So when you hear Page open the track with his famous guitar riff, the first man to join him is Jones on bass recorder. Shortly after, he enters the mix harmonizing with himself on soprano and tenor recorders. (Jones reportedly pushed for the recorders.)
In live shows, Jones covered his bass and flute parts using a Mellotron. That means that, altogether, Jones played six instruments to get "Stairway" down on record and at concerts. Calling him "a secret weapon" seems like an understatement.