The 90s Come Roaring Back to Life as the Backstreet Boys Perform a Socially Distant 'I Want It That Way'
The Backstreet Boys joined in on Fox and iHeartRadio's coronavirus benefit concert with a socially distant take on their hit "I Want It That Way."
Now more than ever, people are craving nostalgia. With the coronavirus pandemic and the polarized political landscape, everyone is looking for a little escape. And nothing distracts from the chaotic present like a journey back to a simpler, more innocent, and less complicated time. For an entire generation, the recent TV appearance of the Backstreet Boys certainly qualifies.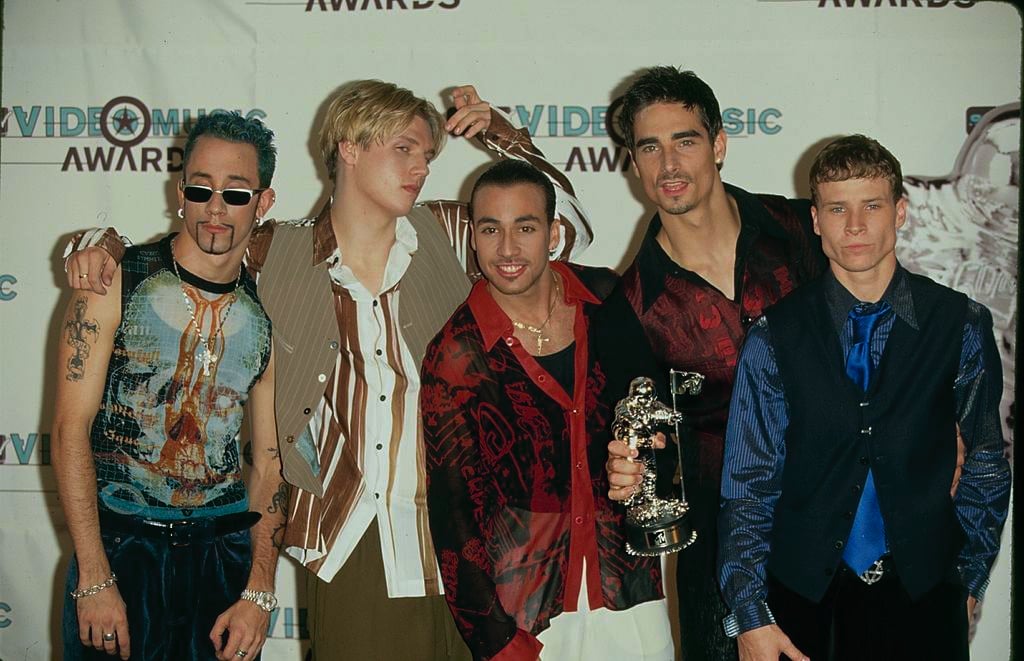 The first benefit concert for coronavirus
Back in the late 1990s and early 2000s, the Backstreet Boys were among the world's hottest musical acts. Rivals and eventual label mates of fellow boy band NSYNC, the five-person group was known for its sentimental love ballads and harmonization. In fact, its members consider themselves more of a vocal group in the vein of Boyz II Men than the next New Kids on the Block.
Also, unlike many of its contemporaries, the Backstreet Boys has stayed together long past the peak of its fame. They took a hiatus between the album releases of 2000's Black and Blue and 2005's Never Gone. But the group's line-up — with the exception of Kevin Richardson, who briefly left from 2008 to 2010 — has remained intact. While still best known for their early hits, the Backstreet Boys just released their latest album in 2019.
The Backstreet Boys launched into one of their biggest hits
So fans who have stuck by the group over the years were excited to see their appearance on iHeartRadio's Living Room Concert for America. Airing on Fox, the special is the first major benefit concert serving U.S. citizens affected by the coronavirus pandemic.
Hosted by Elton John, the event raised money for Feeding America and the First Responders Children's Foundation. And a ton of notable performers — including Billie Eilish, Dave Grohl, and Lizzo — lent their support. So viewers were ready for the Backstreet Boys to do what they do best.
And the group didn't disappoint. From five different locations, each of the members joined together in a socially distant twist on their iconic hit "I Want It that Way." From Atlanta, Brian Littrell started the song, and one by one, his bandmates joined in. First Nick Carter in Las Vegas, then AJ McLean and Richardson in separate Los Angeles locations, and Howie Dorough in Orlando.
Fans were loving the 1990s nostalgia
The Backstreet Boys performance felt perfectly in line with the comforting tone of the special. "I Want It that Way" is arguably the group's most popular song, and this shot of late 1990s nostalgia is exactly what viewers needed, it seems.
"Proud of @backstreetboys for doing this and being a part of this tonight #LivingRoomConcert#iHeartConcertonFOX," one fan tweeted. Likewise, another fan said the group's twist on their classic hit was "appropriately surreal for this moment." That sentiment echoed throughout much of social media. "Hearing and watching this literally takes me back to simpler times! I literally want it that way!!" one viewer tweeted.
If the performance was designed to inspire a sense of renewed positivity and hope, it appears to have done its job. Of course, some viewers will find a way to criticize any celebrity's efforts right now. But considering how significant the Backstreet Boys were — and continue to be — for so many people, their appearance did a lot to keep everyone entertained during this medical crisis and looking forward to brighter days ahead.