'The Adam Project' Director Reveals 'Personal Favorite' Ryan Reynolds Scene That Got Cut: 'It's So Honest and True'
The Adam Project is one of many big-scale Netflix projects that directly competes with major Hollywood studio titles. The large streamer often gives plenty of freedom to its filmmakers, but it does require trust on both sides. The Adam Project director Shawn Levy still had to cut one of his favorite emotional scenes involving Ryan Reynolds and Mark Ruffalo.
'The Adam Project' combines drama, action, and sci-fi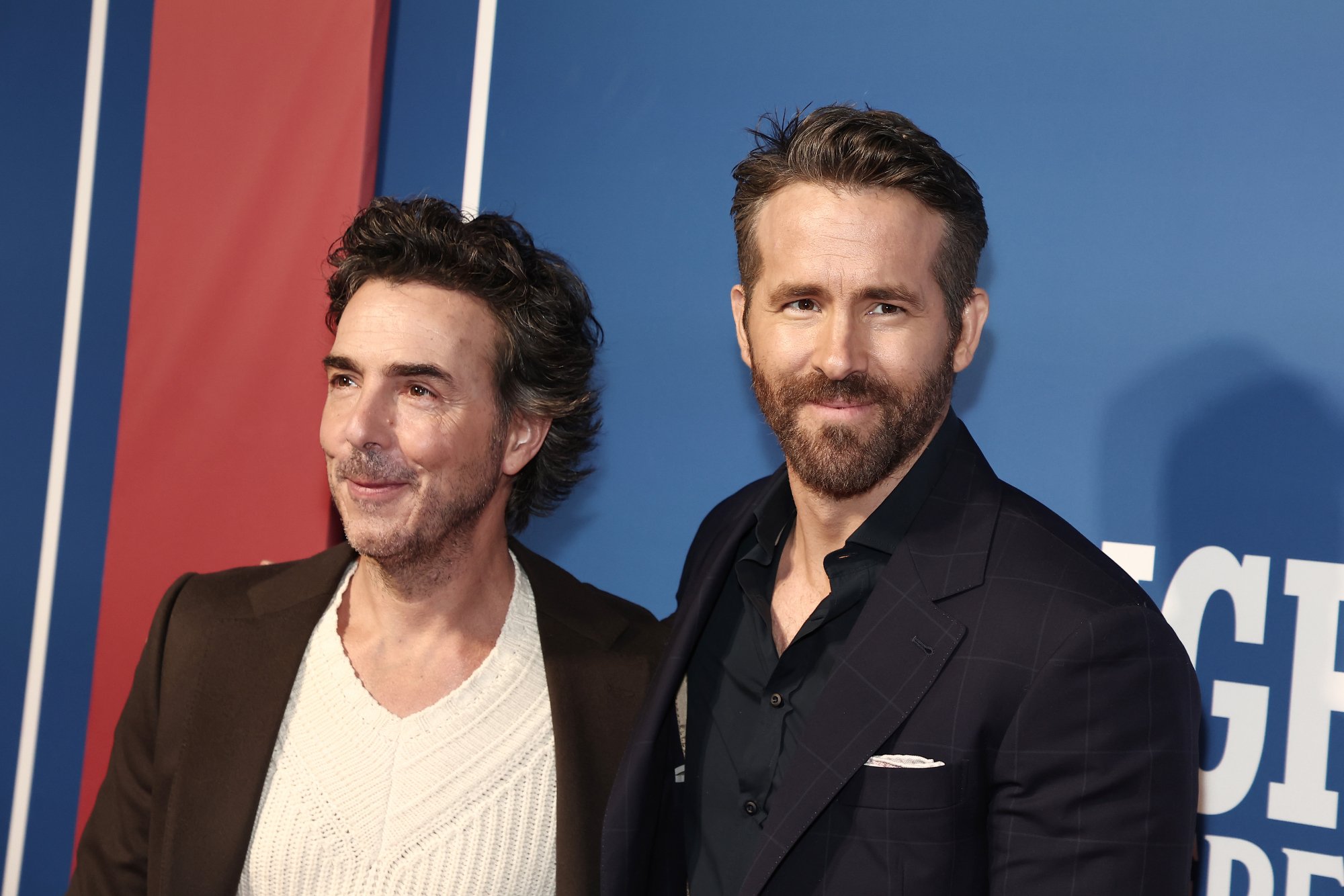 Reynolds plays Big Adam, who comes from the future. He accidentally crash-lands in the year 2022 on a mission to save the world from a power-hungry antagonist (Catherine Keener). She abuses time travel to serve her individual goals. Adam meets the 12-year-old version of himself (Walker Scobell), who is more than willing to help. However, if the two Adams fail to complete the mission, the whole world is at stake.
The Reynolds-starring The Adam Project combines drama, action, and sci-fi. It includes big action set-pieces, but it doesn't neglect the heartfelt moments. As a result, many critics praise Levy's film for having an Amblin-adjacent tone similar to classics, such as E.T.the Extra-Terrestrial.
Director Shawn Levy explained his 'personal favorite' Ryan Reynolds and Mark Ruffalo scene
Collider interviewed Levy and Reynolds about The Adam Project. They discussed how the screenplay impacted both of them, which initially drew them into the project. However, Levy said that some of their favorite emotional scenes had to be cut because they didn't feel organic to the rest of the final edit.
"Our personal favorite is there's this scene where Ruffalo and Ryan are basically … the father says to the son, 'Look, somewhere between the villain that you think I am and the hero that young you thinks I am, there's the real guy,'" Levy said. "'I'm neither. I'm just a guy doing the best I can.'"
Levy and Reynolds both adored this particular scene from The Adam Project, but the editing process often requires difficult cuts.
"It is so honest and true about the way we see our dads or need to see our dads," Levy added. "It's a lovely scene, a great scene as a stand-alone, but that's not enough of a reason to keep it in a cut. The movie needs to tell you what it wants and as we watch the flow of the narrative, the body rejected that organ in a weird way."
However, Levy teased that he wants to release the major deleted scenes at some point, although he doesn't know when or where they will appear.
'The Adam Project' has big potential on Netflix
The Adam Project delivers an all-star cast with Reynolds, Ruffalo, Jennifer Garner, Zoe Saldana, Keener, and a wonderful first performance by Scobell. The film serves action, adventure, sci-fi, and an emotional core that many audiences will connect with.
Netflix could have a real winner on its hands, as it doesn't even require audiences to shell out extra money past the subscription or a commute to the theater. The major streaming platforms are continuing to prove that they can make smart original development strategies.
The Adam Project is now streaming exclusively on Netflix.
RELATED: 'The Adam Project' Movie Review: Ryan Reynolds Adventure Is Chock-Full of Heart