'The Addams Family': Carolyn Jones Was Married to This TV Pioneer
TV fans best know Carolyn Jones as Morticia Addams on The Addams Family. Her character had a fulfilled romantic life with Gomez Addams (John Astin). However, in real life, Jones wasn't so lucky when it came to love. Jones went through several divorces, including one to a TV icon.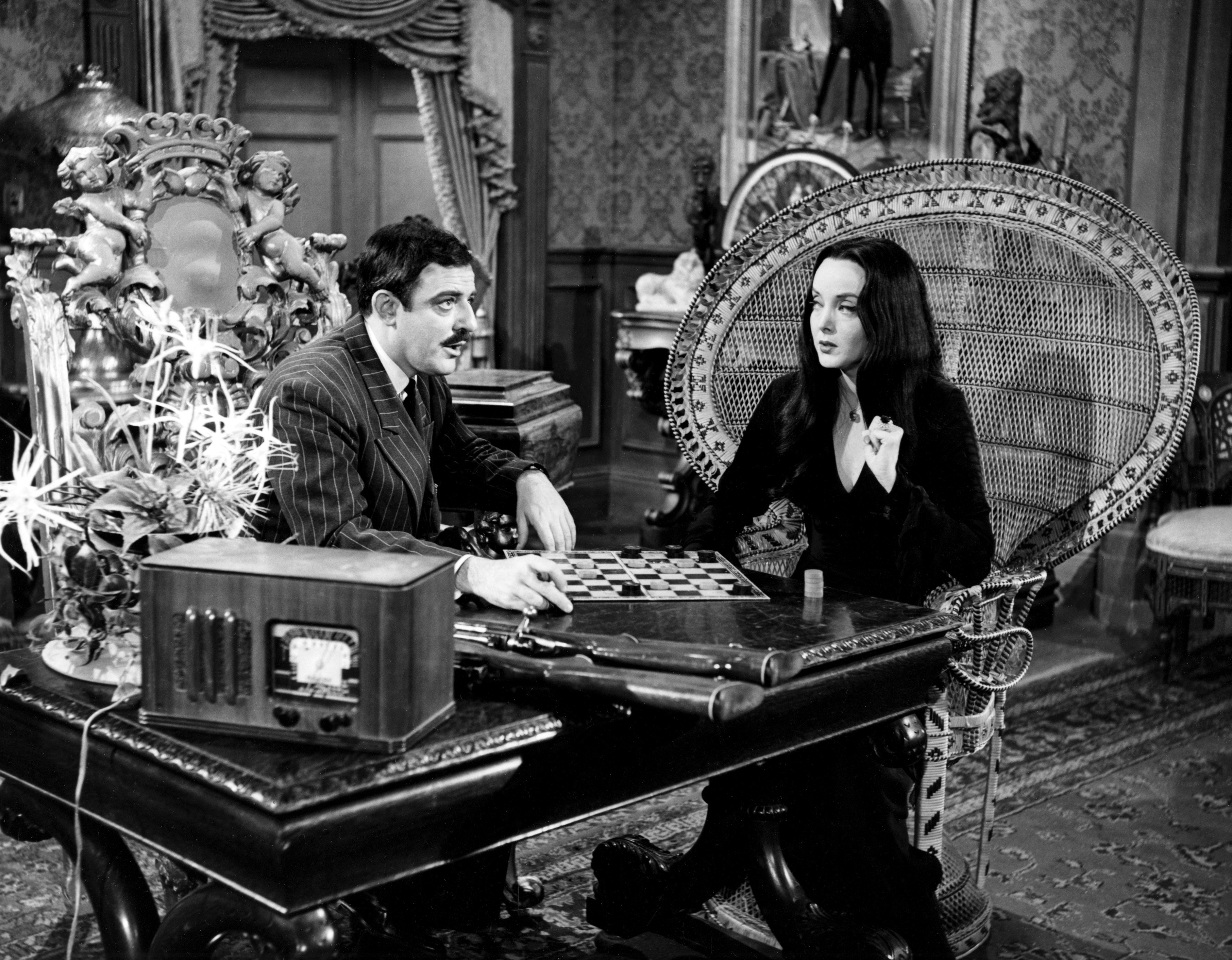 Carolyn Jones' marriage to Aaron Spelling
In 1953, Jones married her second husband, Aaron Spelling. These days Spelling is a TV legend with a string of successful shows, including Charlie's Angels and Beverly Hills, 90210. However, at the time of his marriage to Jones, he was an actor and scriptwriter.
Meanwhile, Jones was an established actor with film credits that included House of Wax and Invasion of the Body Snatchers. During their marriage, Jones and Spelling worked on several projects, including The Lloyd Bridges Show, which Spelling produced. However, by the 1960s, the couple's marriage was on the rocks.
The couple's marriage ended around the time 'The Addams Family' premiered
After 10 years of marriage, Jones and Spelling separated in 1963, reportedly due to Spelling's skyrocketing career. Around the time of her separation, Jones was filming for The Addams Family. According to IMDB.com, Spelling is the one who convinced Jones to accept the role of Morticia.
The couple's divorce was finalized in August 1965, and the couple remained friends following their split. During the later years of Jones' career, she guest-starred on several of Spelling's TV shows, including Capitol, which was her final role.
Carolyn Jones married two more times after Aaron Spelling divorce
Three years after her divorce from Spelling, Jones married musical director Herbert Greene. Jones and Greene's marriage ended in 1977. She married her fourth husband, Peter Bailey-Britton, in September 1982, and the couple remained together until Jone's death in August 1983.
As for Spelling, he married his second wife Candy in 1968, with whom he has two children, daughter Tori and son Randy. Spelling's famous career as a producer soared throughout the decades, earning him a place in TV history. He continued working until his death in June 2006.