'The Addams Family': Christina Ricci Talked About Kissing as Wednesday Addams
Christina Ricci once talked about her first on-screen kiss, which took place when she was Wednesday Addams in an 'Addams Family' film.
Christina Ricci has been in a number of star-studded films, but she attained a ton of fame by playing Wednesday Addams in The Addams Family. Back in 1993, Ricci even talked about her experience having her first on-screen kiss while filming the 1993 movie Addams Family Values. Here's what she said.
Christina Ricci talked about playing Wednesday Addams in 'The Addams Family'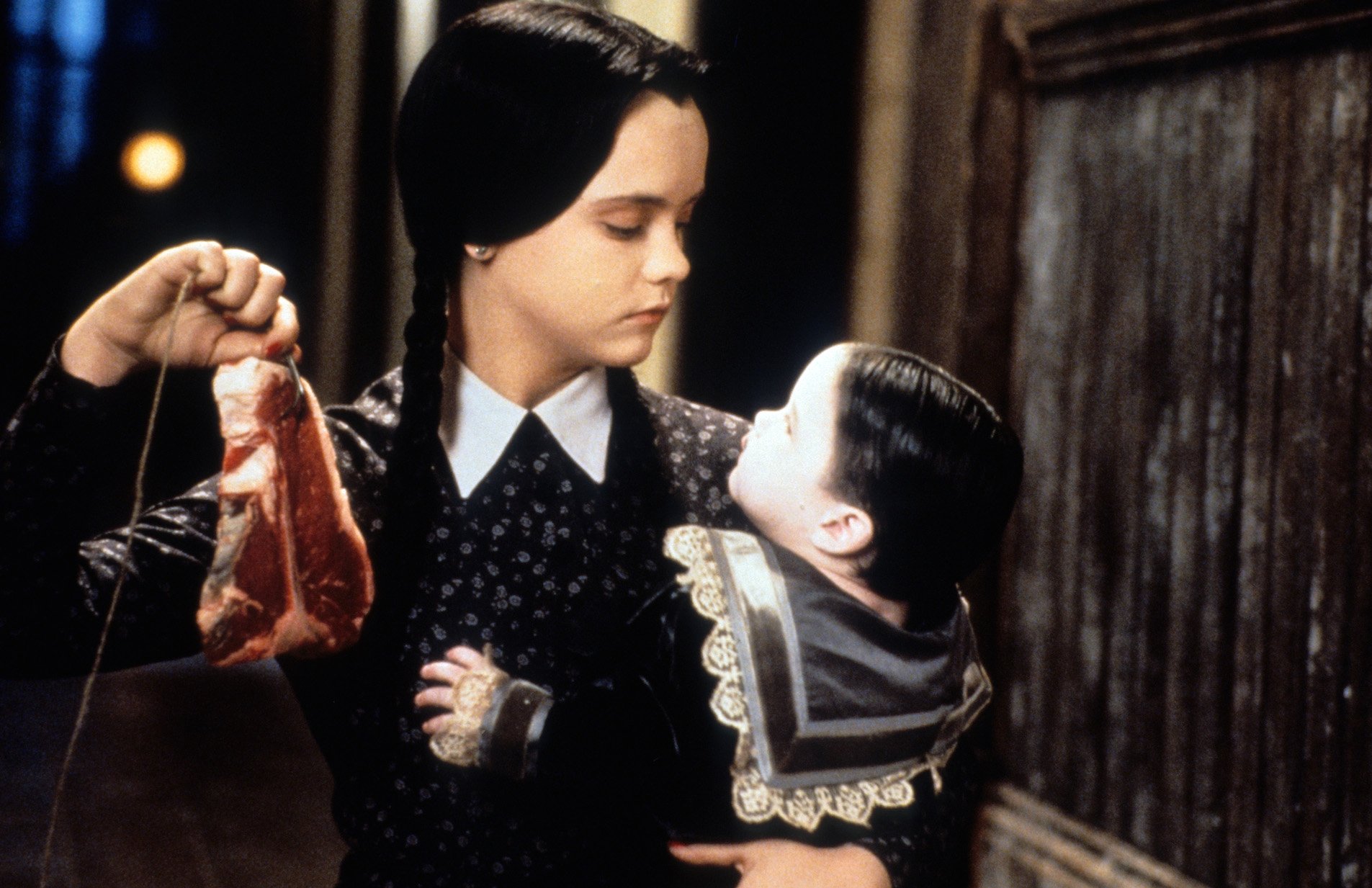 Ricci made the perfect Wednesday Addams back in the early '90s. While The Addams Family originated as a cartoon from the 1930s, it was resurrected in several famous movies starring Ricci as Wednesday, the child of Gomez and Morticia Addams. And Ricci played the perfect mix of funny and devilish.
"Those movies have clearly had the biggest impact on my career and life," Ricci said, according to Bustle. "I spent a lot of my childhood working on them and promoting them, and I've spent the rest of my life talking about them! So both of the Addams Family movies, they're huge in my history."
As for how Ricci feels about playing Wednesday, she noted in the past she feels "bound" to the infamous character. "I feel very inextricably bound to her, because I feel, like, who can say how much influence being that person at that age for the amount of time that I was her, the amount of positive reinforcement from playing that character," she added.
Christina Ricci had her first on-screen kiss as Wednesday Addams in an 'Addams Family' movie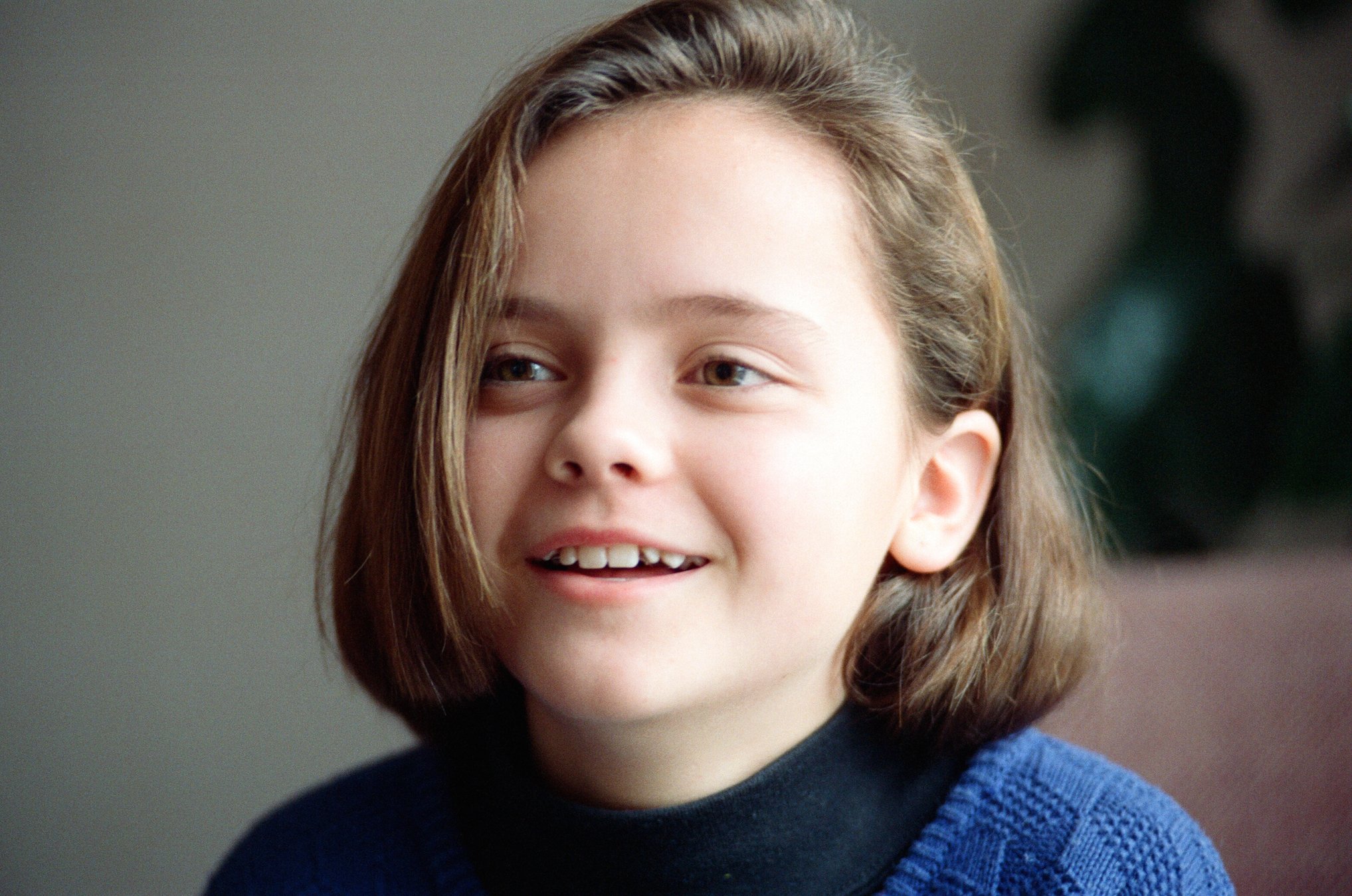 It looks like Ricci had her first on-screen kiss as Wednesday Addams, too. She sat down with entertainment reporter Bobbie Wygant about what it was like kissing as her character in Addams Family Values.
"In this movie, you get you first screen kiss," Wygant said to Ricci in 1993. "Now, was that just evolved and did it and nobody thought about it? Or was there a big to-do about it?"
"No, there was never a real big deal about it," Ricci explained. "Because, I mean, when you think about it, there's so much of that, you know, in movies and everything. And it's just a movie."
As for who gave Ricci her on-screen smooch, it was actor David Krumholtz. He played Joel Glicker, Wednesday's love interest.
"He's a nice guy," Ricci said in the interview.
Christina Ricci talked about her experience kissing other stars
This is far from the only time Ricci's referenced what it's like kissing other stars while filming movies. Ricci was cast alongside Johnny Depp in the 1999 film Sleepy Hollow. The two were the leads of the film and made it a huge success thanks to their incredible acting.
Later, Ricci and Depp acted opposite of each other once again in The Man Who Cried, which came out the following year. They had a romantic scene together. Unfortunately, Ricci thinks of Depp more like a brother than a lover, making their romance quite awkward.
"It was a little weird," Ricci told Entertainment Weekly. "Anytime you're rooting around like two pigs in front of 20 men or women on a set, it's kind of bizarre, especially with someone you met when you were 9 and he was 27. But we get along so well that we could both laugh it off and say, 'This is really irritating.'"
Check out Showbiz Cheat Sheet on Facebook!