'The Addams Family': How Old is Wednesday Addams?
The Addams Family movies were favorites for '90s families, and Christina Ricci played the young Wednesday Addams. Prior to Ricci, Lisa Loring played the iconic character. So, how old is Wednesday Addams supposed to be in the Addams Family shows and films? Here's what we know.
How old is Wednesday Addams in 'The Addams Family'?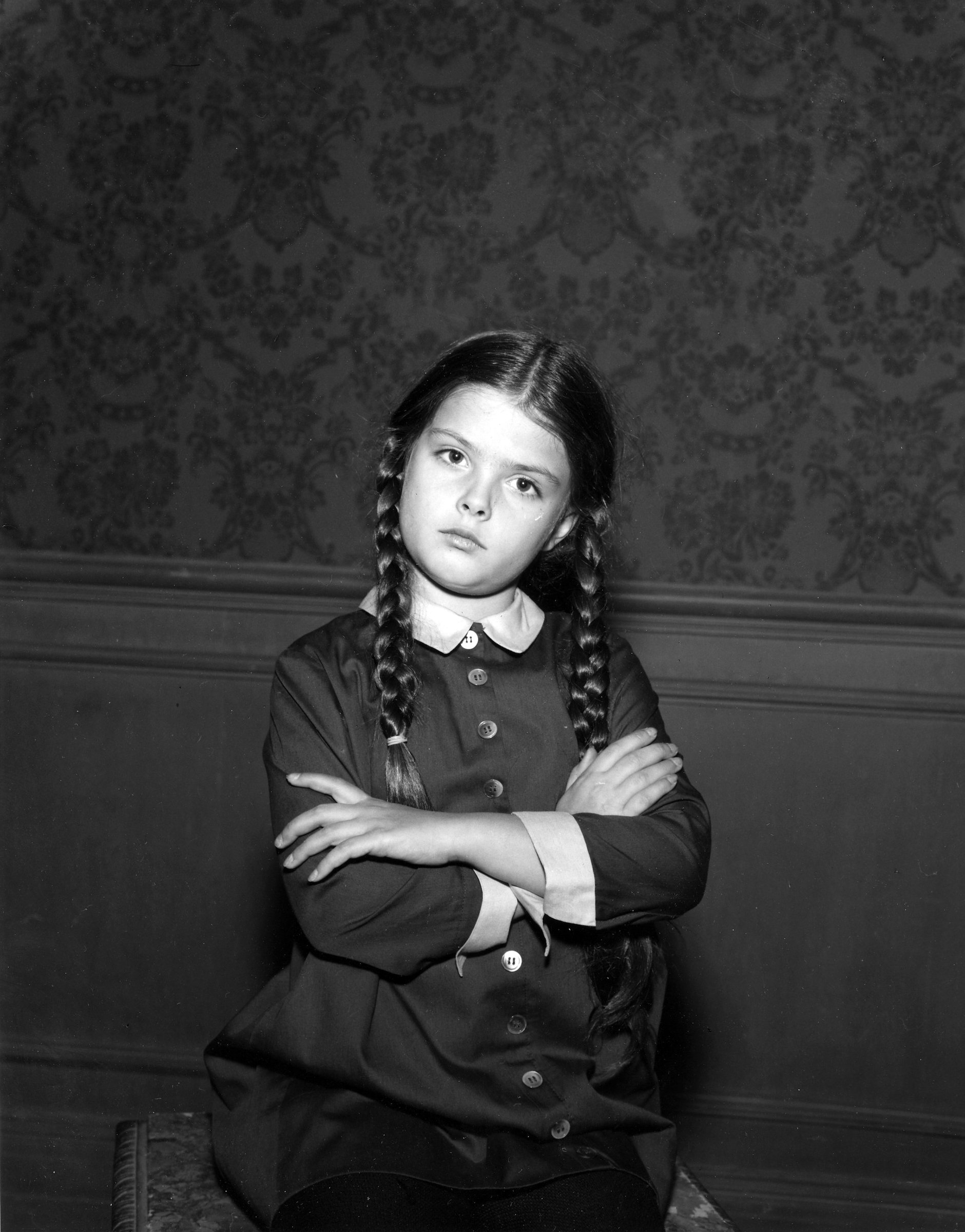 It's important to note the humble beginnings of Wednesday Adams. According to The New York Times, she first came to life via cartoons from Charles Addams. She had small, black ovals for eyes, giving her a dark and brooding appearance in the '30s comics. Oddly enough, Wednesday wasn't even given her full name until the '60s.
Once the Addams Family television series aired in 1964, Loring played little Wednesday. Loring was just 6 years old at the time, and it's clear Wednesday is supposed to be right around that age. The television series primarily focused on Gomez and Morticia Addams rather than Wednesday, too, so she wasn't a central character until decades later.
Finally, Ricci played Wednesday in The Addams Family film in 1991 and Addams Family Values in 1993. Ricci was older than Loring when Loring played Wednesday, so it's clear the character was meant to be approaching her preteen years. She was supposed to be around 10 years old when Ricci played her.
Finally, the Addams took to Broadway in 2010. She's now supposed to be 18 years old and starts experiencing love and relationships for the first time.
How old was actor Christina Ricci when she played Wednesday Addams?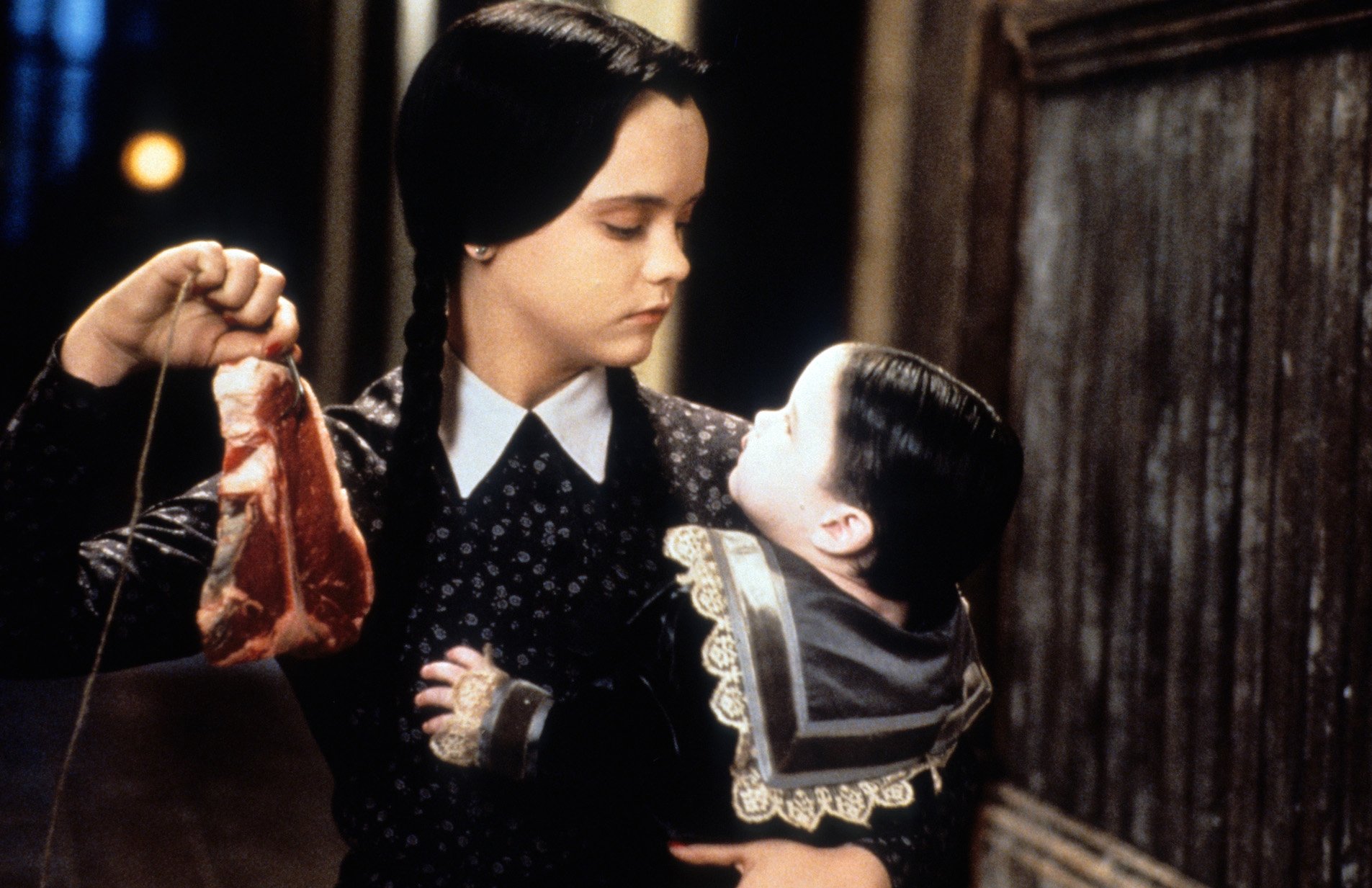 RELATED: Who Is Christina Ricci's Estranged Husband, James Heerdegen, and How Long Have They Been Married?
So, how old was Ricci when she played Wednesday? The original Addams Family movie came out in 1991, making Ricci 11 years old when it premiered. Addams Family Values released in 1993, making Ricci 13. Ricci was born on Feb. 12, 1980.
While it's been decades since Ricci (now 41) played Wednesday, she still has fond memories of playing the sadistic child. In an interview with AV Club, she explained how the films had a huge impact on her career and personal life.
"So both of the Addams Family movies, they're huge in my history, and Wednesday … I feel very inextricably bound to her, because I feel, like, who can say how much influence being that person at that age for the amount of time that I was her, the amount of positive reinforcement from playing that character," Ricci shared. "It's like a chicken-or-egg debate: Did I influence her as a character, or did she as a character influence my personality?"
Which actor will play Wednesday Addams in 'The Addams Family' reboot?
RELATED: Christina Ricci Said Kissing Johnny Depp Was 'Weird'
It looks like The Addams Family is slated for another return. Buzz.ie reports Tim Burton is spearheading a new reboot of the series. Fans originally caught wind of the idea back in October 2020, and it's now gaining traction, as everyone's wondering who will play the leads.
It looks like there aren't many details on the show yet, but it will be live action, which is different from Burton's typical style. Smallville writers Alfred Gough and Miles Millar will also be the writers for this project.
As for the plot, it looks like the story will be told from Wednesday's perspective. It also sounds like she may be a teenager in the live-action series, but that remains to be seen.
So, who will play Wednesday? Chloë Grace Moretz recently voiced Wednesday in the 2019 animated film, so could she have a shot at playing the teen? We're not yet sure — but we're hoping to find out soon!
Check out Showbiz Cheat Sheet on Facebook!