'The Addams Family': John Astin Auditioned to Play This Other Character
There's plenty of unique families in TV history, but none were as quirky as The Addams Family. In the 1960s, viewers tuned in to watch the adventures of their favorite creepy and kooky clan. At the head of the household were Gomez and Morticia (John Astin and Carolyn Jones). However, if things had gone in a different direction, Astin would've played another Addams character.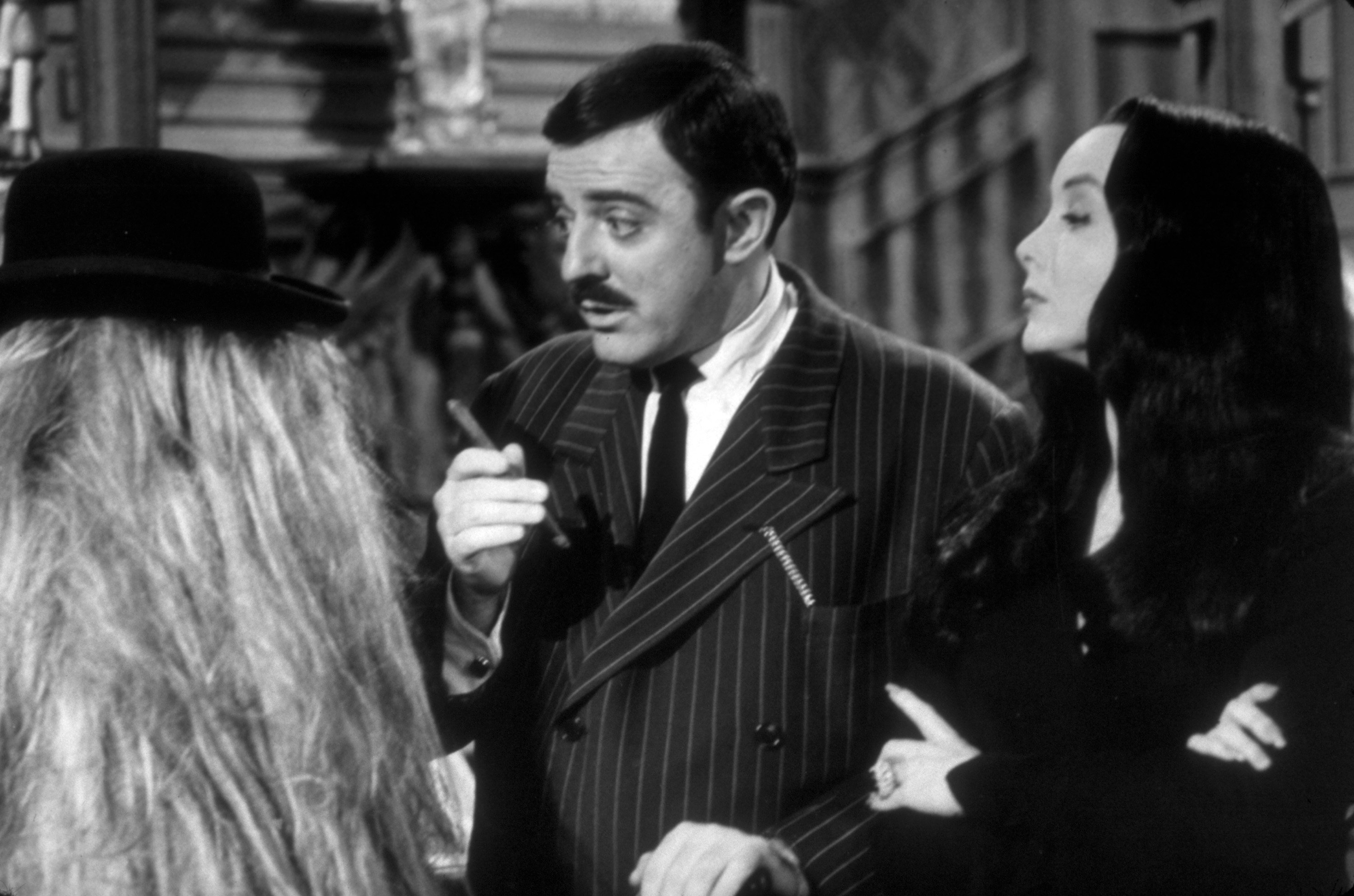 John Astin originally auditioned for Lurch on 'The Addams Family'
In 1964, production began on a TV series based on Charles Addams' famous cartoons. When auditions for The Addams Family started, Astin was one of the actors who showed up. However, Astin initially didn't audition for the role of the family patriarch. According to MentalFloss.com, Astin tried out for the part of Lurch the butler.
Producers thought Astin wasn't good enough as Lurch; however, they felt he was perfect for Gomez. Astin landed the coveted role and earned his spot in TV history. The reason Astin excelled as Gomez was because he and the character shared many traits. "My brother said that Gomez is the clearest extension of my personality than anything else I've done. That's really who I am," Astin explained.
John Astin worried about playing Gomez Addams
Astin's portrayal as the rich and romantic cigar-smoking Gomez was a hit with fans. Although it's his most famous role, Astin admitted to having doubts about The Addams Family. According to MeTV.com, Astin was worried he'd fail as Gomez.
"I was skeptical at first about taking on this series because I wasn't too sure whether I could do justice to Charles Addams' cartoons," Astin explained. Expectations were high when Astin signed on with the series. Yet, Astin put his spin on the character, which critics and fans praised. When discussing his triumphant performance as Gomez, Astin explained his method, "I've tried to capture in Gomez the spirit of the cartoons which makes him a nonconformist. The only thing Gomez is afraid of is the cliche."
'The Addams Family' is still popular
Despite running for two seasons, The Addams Family remains an all-time classic. The original series has created several spinoffs and films. Astin even reprised his role as Gomez for the 1977 TV film Halloween with the New Addams Family and the short-lived 1992 animated version of the series.
New generations of fans are becoming acquainted with the kooky family thanks to the big-screen movie versions. Since 1991, four films have been made about The Addams Family, two live-action and two animated. Whether it's the old or new versions, the Addams remains one of TV and film's favorite families.