'The Addams Family': Playing Gomez Inspired John Astin to Quit Smoking
Even decades after The Addams Family first crept onto the airwaves, the "creepy, kooky, and altogether ooky" family continues to be popular with fans. Indeed, the franchise — which has spawned multiple TV and movie adaptations — has meant a great deal to generations. But for actor John Astin, playing the original Gomez Addams led to a huge lifestyle change.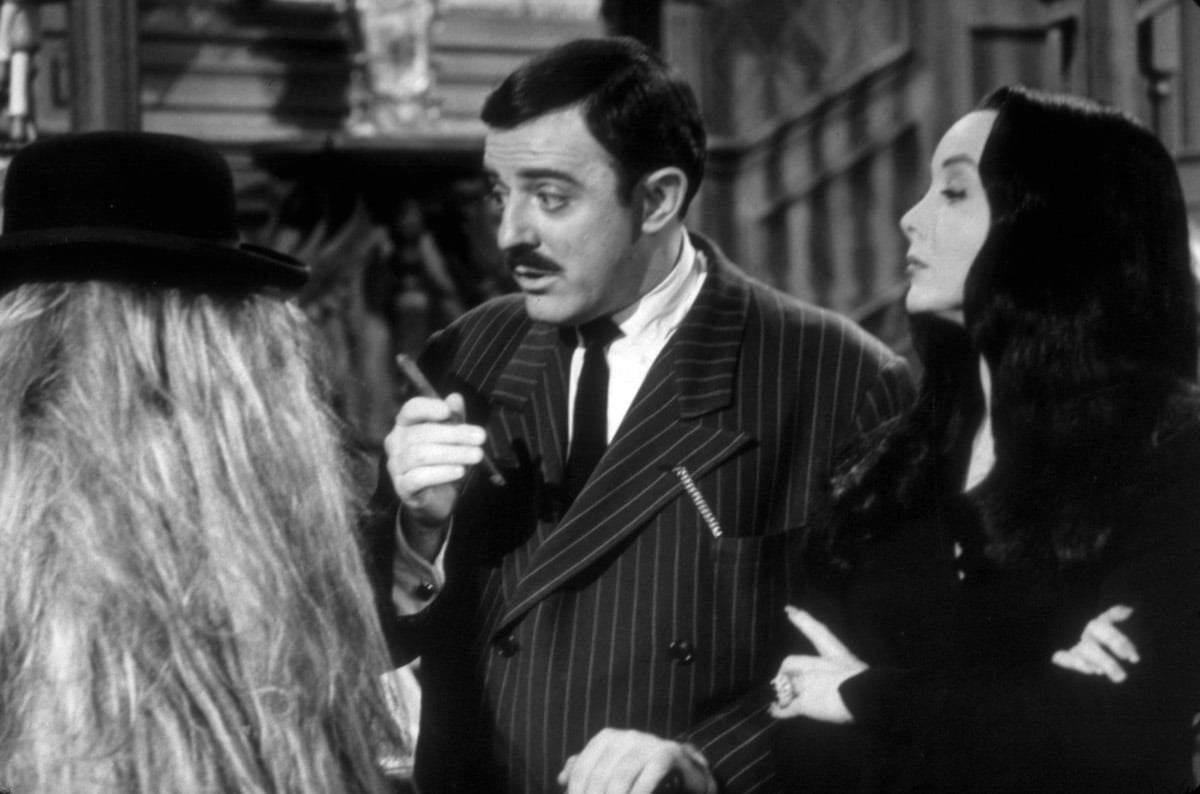 John Astin brought a lot of himself to the role of Gomez Addams
Throughout many of its incarnations, the characters of The Addams Family have remained true to the original Charles Addams cartoons. However, in live-action form, actors Raul Julia, Glenn Taranto, and Tim Curry are clearly working basing Gomez on Astin's work. 
In fact, much of Astin's own personality worked its way into the character, setting a template for Gomez. Perhaps Astin's greatest contribution was Gomez's penchant for smoking cigars. In fact, this became one of the character's popular gimmicks on The Addams Family.
"I smoked cigars at the time, and thought it would be right for the character, like growing a mustache," Astin told Smoke magazine (via CigarCyclopedia), whose character would constantly light a fresh cigar. "We never wanted Gomez to use a short cigar. It wasn't elegant," he explained.
He quit smoking cigars for good after 'The Addams Family'
Astin might have brought cigar smoking to Gomez. But he didn't keep it with him after the show wrapped. According to author Stephen Cox's 1998 book The Addams Chronicles: An Altogether Ooky Look at the Addams Family, Astin dropped the habit soon thereafter. Perhaps constantly lighting new cigars take after take caused the actor to develop a distaste for cigars.
In his mid-30s during The Addams Family, he briefly gave up cigarettes too. Astin told the Washington Examiner much later that he ultimately stopped smoking even those. However, he did have a temporary backslide in his late 30s and early 40s. Beyond that, the actor — who turned 90 years old in 2020 — seemingly never smoked again.
'The Addams Family' returns to the big screen in 2021
Astin's time in The Addams Family franchise might have ended decades ago. But the characters have lived on in many forms since the 1960s show ended. Most notably, Julia played Gomez in the 1991 live-action film adaptation and its 1993 sequel. But 2019 brought a whole new version of The Addams Family to the big screen, this time in animated form.
Featuring the voices of Oscar Isaac and Charlize Theron, The Addams Family earned more than $200 million worldwide. Based on its $24 million production budget, the movie was a monstrous hit. So naturally a sequel is already well on its way. The entire cast returns for The Addams Family 2, currently en route to an October 2021 release date.