'The Addams Family': Wednesday Addams Actor Christina Ricci Rebelled Because of This Weird Storyline
The Addams Family TV series originally started in the '60s. But now, Tim Burton is trying his hand at a remake — and fans are ultra excited, as the storyline will reportedly center around Wednesday Addams. Back in the '90s, Christina Ricci played Wednesday. And at one point, she reportedly rebelled due to a storyline conflict. Here's what happened.
How old was Christina Ricci in 'The Addams Family'?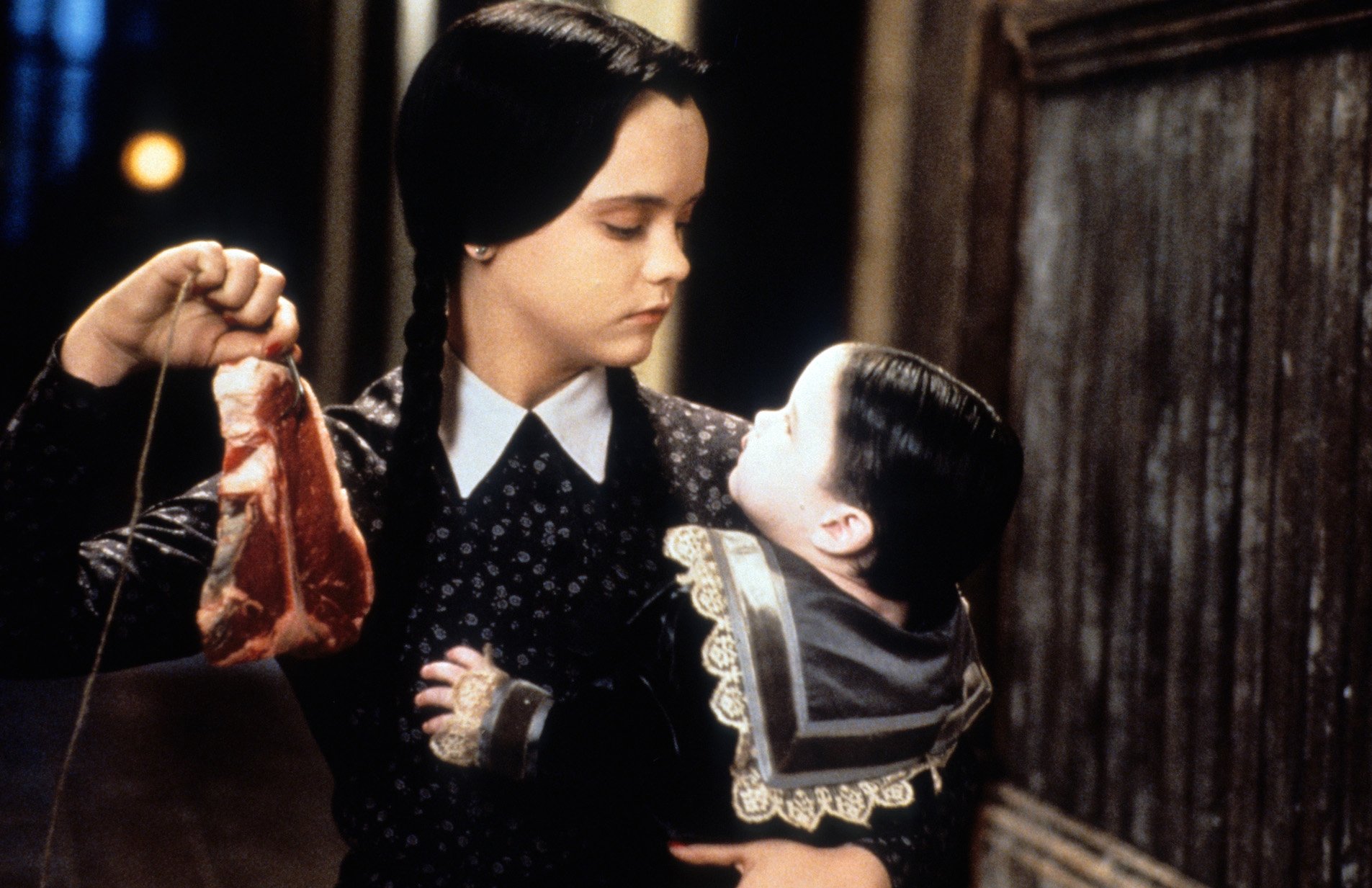 Wednesday Addams is known for her dark, dry humor — and few could play the character as perfectly as Ricci. Ricci starred in The Addams Family movie in 1991 and Addams Family Values in 1993, both of which have become cult classics among fans. And she's even talked about her experience on the sets of the films.
"Those movies have clearly had the biggest impact on my career and life," Ricci noted, according to Bustle. "I spent a lot of my childhood working on them and promoting them, and I've spent the rest of my life talking about them! So both of the Addams Family movies, they're huge in my history."
Ricci was quite young when she played Wednesday, too. She was just 11 years old when the 1991 film came out, and she was 13 in Addams Family Values. This differs greatly from Lisa Loring, the first Wednesday Addams in the '60s TV series. Loring was just 6 years old at the time of filming.
Christina Ricci rebelled as Wednesday Addams due to a storyline disagreement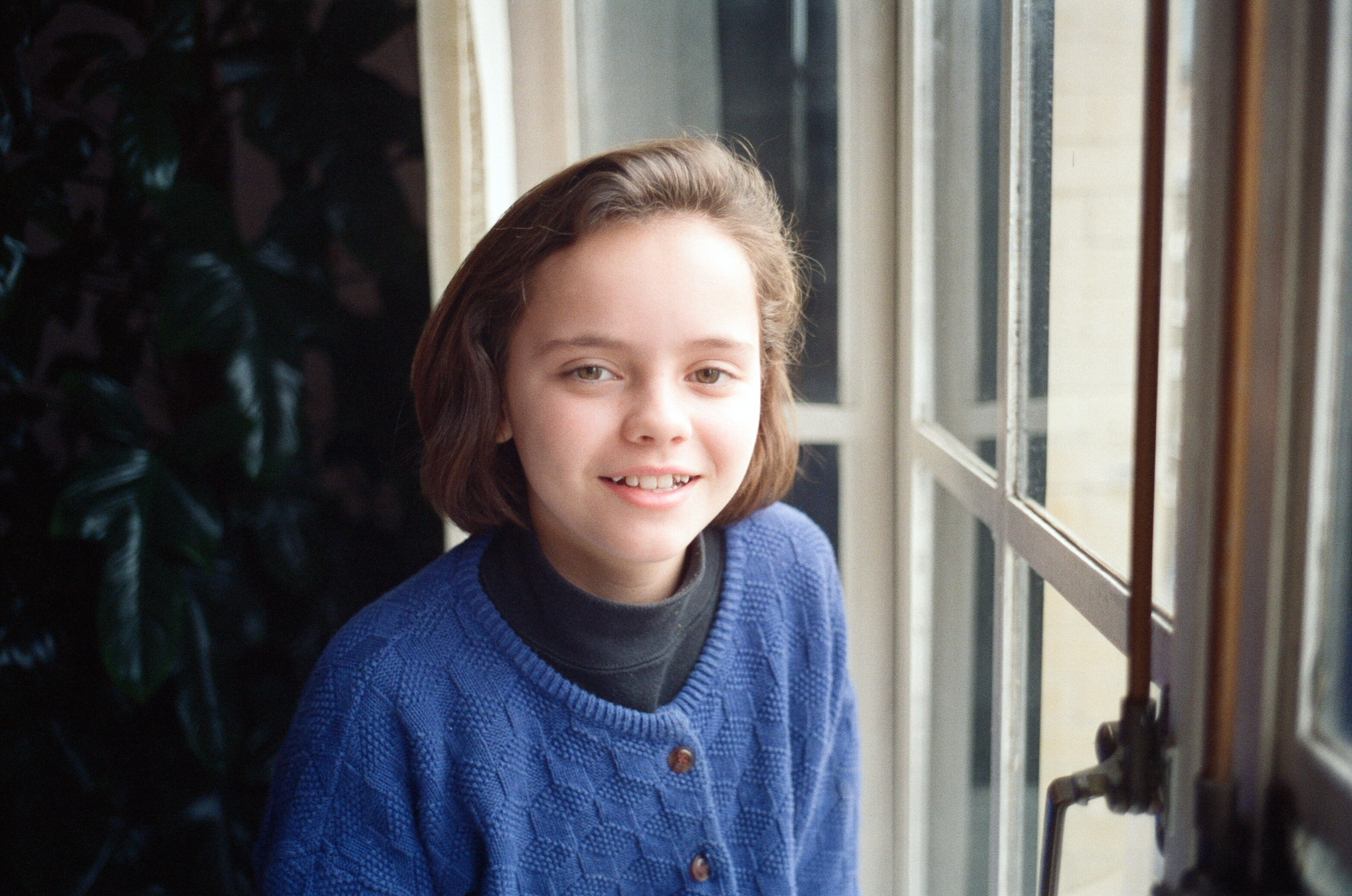 Ricci's quiet, subtle confidence as Wednesday Addams shines through the films. And she didn't seem like much of a trouble maker on the set of the film, either. But it seems she stood her ground when it came to storyline disagreement.
Barry Sonnenfeld, the director of the '90s films, talked to Vulture about the dispute. According to Sonnenfeld, there was a possible storyline suggesting Uncle Fester might've been an imposter. All the actors were against the idea, though. And it was Ricci who spoke on behalf of the entire cast.
"But on the day we started to rehearse, and I remember this really fondly, the spokesperson that all the other actors — Raúl Juliá, Anjelica Huston — chose to speak on their behalf was a 10-year-old Christina Ricci," Sonnenfeld told Vulture. "And she gave this really impassioned plea that Fester shouldn't be an imposter. Actually, the only actor who didn't care about this was Christopher Lloyd, who played Fester! He didn't care, but all the other actors were rebellious over this, so we ended up totally changing that plot point to make the actors happy."
Is Christina Ricci in the 'Addams Family' reboot?
Many know Ricci as the quintessential Wednesday Addams. So, will she reprise the role in Burton's reboot? We're not sure who's taking the role, but given Ricci's age, we doubt it will be her. The new series is all about Wednesday, and we imagine she'll be in her teen or young adult years. Ricci is currently 41 years old.
There's plenty of talk about the potential cast for the Netflix reboot, though. Some fans hope Mandalorian star Pedro Pascal plays Gomez Addams. But others suggest Johnny Depp wants to be Gomez — and his great working relationship with Burton in the past may snag him the part.
We're excited to hear more about the reboot as it comes! And there's no doubt Ricci will be watching.
Check out Showbiz Cheat Sheet on Facebook!