The Adorable and Genuis Reason Kim Kardashian Records Her Kids Before Bed
Kim Kardashian is many things: a businesswoman, a reality star, a social media mogul, and a wife to a very controversial rapper. Of all of her jobs, undoubtedly Kardashian's most important role is that of a mother to her young children.
Kardashian is a doting parent and regularly posts adorable pictures of her kids on social media. She also tries to take time to enjoy the small moments in life. In a recent conversation with Jimmy Fallon, she revealed one unique way that she saves her children's voices for posterity.
How many kids does Kim Kardashian have?
Kardashian is part of a large family, so it stands to reason that she would want a few children of her own. After two unsuccessful marriages, Kardashian got together with rapper Kanye West in 2012.
The two seemed very much in love and didn't wait long to start their family – their eldest daughter, North West, was born in June 2013. The couple went on to have a son named Saint in December 2015.
Around this time, Kardashian shared that her two pregnancies were very difficult and that she suffered from a condition called placenta accreta, which caused her placenta to have to be surgically removed. What's more, she had preeclampsia when she was pregnant with her daughter North.
Although Kardashian had tough pregnancies, she and West wanted more children. They ended up turning to surrogacy and welcomed two more children via gestational surrogate: daughter Chicago, born in January 2018, and son Psalm, born in May 2019.
While rumors persist that Kardashian and West might eventually have another child, the family has not announced anything confirming this.
What kind of parent is Kim Kardashian?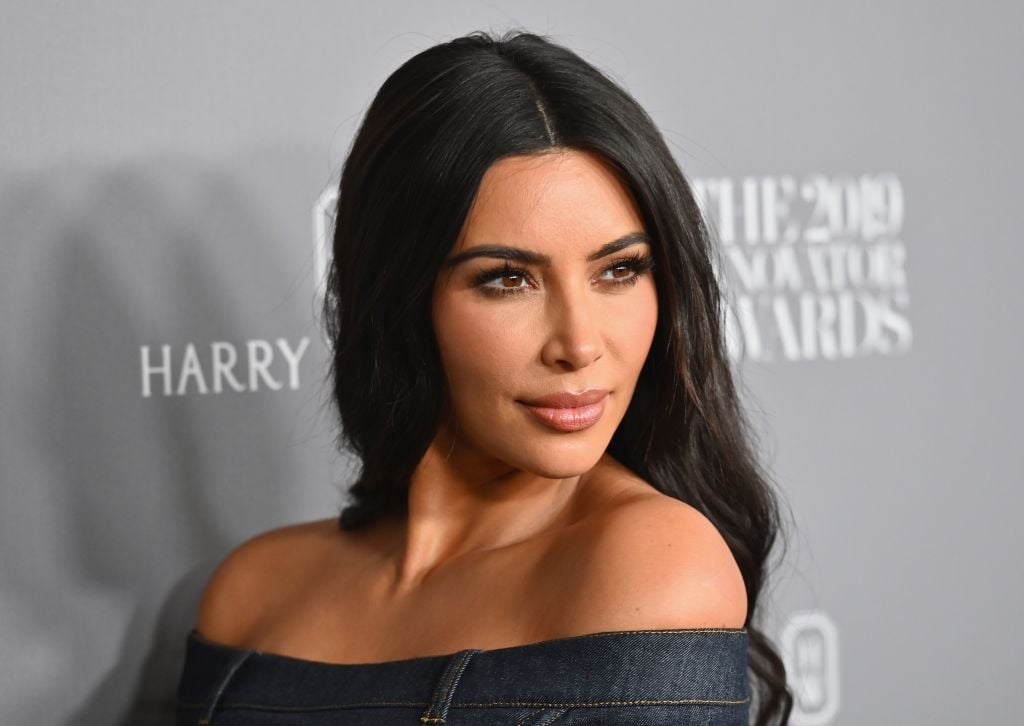 Most of the siblings in the Kardashian family have now become parents, and all of them have very unique parenting styles.
Kourtney Kardashian, for example, is known to be a fan of "holistic" parenting and prefers strict diets for her children. In terms of her parenting style, Kim Kardashian seems to be a relatively laid-back parent.
In fact, during a recent interview tour of her house, Kardashian revealed that her best parenting advice is "you just have to wing it." Some sources have stated that Kardashian and West are "nontraditional" parents who like to recruit their nearby family members for help with babysitting due to their busy schedules. 
She also isn't above asking her younger siblings for advice about raising kids. In the summer of 2018, Kardashian acknowledged that she sometimes asks Kylie Jenner, the youngest member of the Kardashian-Jenner clan and the mother of young Stormi Webster, for advice about "new gadgets and the new baby stuff." She also likes to lean on mom friends for advice, including socialite and longtime Kardashian aficionado Larsa Pippen.
Kim Kardashian likes to save her children's bedtime stories
Kardashian is a very busy woman, but she knows that little moments are the ones that tend to stick in the minds of mothers everywhere. During a recent interview with Jimmy Fallon, Kardashian revealed that she likes to use the voice memos in her phone to record the stories that her kids tell her every night as she's putting them to bed.
She said that she still has the voice memos from when she used to babysit Kourtney Kardashian's son, Mason. She plans to let her kids listen to the memos when they're older.