The 'Agents of SHIELD' Character That Could Fit Perfectly Into a Marvel Disney+ Show
Spider-Man taught us that with great power comes great responsibility, and the creators at the Marvel Cinematic Universe are learning that with great profits comes great expectations. Is there anyone more demanding than a fan of the MCU? Whether they're making suggestions about who should be cast in a particular role, which characters should be gone for good, or even what entire movie should be planned next, they certainly have a lot of opinions. 
That's not always a bad thing, though. In fact, these dedicated fans are fantastic at drawing connections across the shows, comics, and films that make up the MCU, and they have some ideas about how an upcoming Disney+ show can be a great home for a favorite character.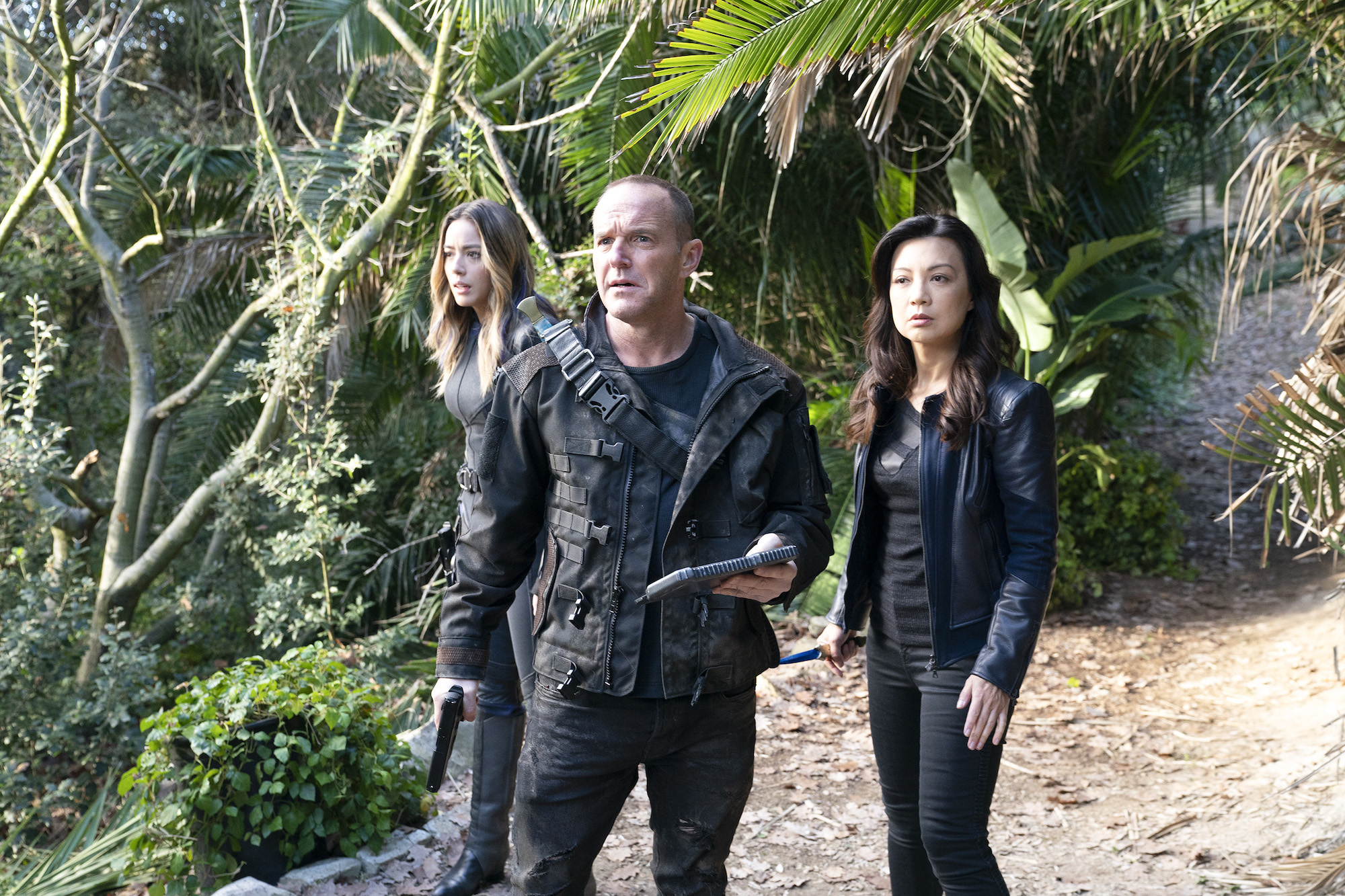 The MCU operates with a complex plan 
Aside from its remarkable success at the box office, the one thing that sets the MCU apart from other film franchises is its meticulous planning for the future. What started as an experiment to create films with some lesser-known — and less creatively entangled — Marvel comic characters has grown into something far larger than anyone could have ever imagined. 
As the MCU continues to branch out, they are doing so in "phases" that keep fans engaged from year to year. For Phases one through three, the franchise used the different installments of the Avengers films to help weave together the narrative arcs and provide a kind of transition between the different television series and films featuring the characters. Looking ahead to the future of the franchise, fans expect to see fewer opportunities to bring all of these characters together at once and more focus on smaller teams. They also expect to see a new generation of superheroes take the reins from the current Avengers. 
A Disney+ MCU series has fans' attention
Of course, fans are anxiously awaiting to see how production will come along for all of those plans now that the coronavirus (COVID-19) pandemic has delayed so much work in the entertainment industry. Several components have already been officially delayed, but one series that seems to be moving forward is Hawkeye. 
The series will feature Jeremy Renner as the title character, and three up-and-coming directors have been put in place. Other than that, there isn't a lot yet known about what the series will look like or who will take on specific roles. Fans have been making predictions — including that the series will not focus much on Hawkeye's family. With so much unrevealed, however, fans are left with a mostly blank slate to fill in with their own imaginations. 
Fans want to see Bobbi in the series 
A Reddit thread about the plans for Hawkeye made a suggestion for the inclusion of the character Bobbi. Bobbi — who is also known as Mockingbird — is a member of the Agents of SHIELD and a fan favorite. Alongside her ex-husband Lance Hunter, Bobbi demonstrated herself to be fiercely loyal and intensely brave, and fans definitely took notice. 
"Bobbi and Hunter were great. No matter how many times I watch it, I still lose it at the spy's goodbye when the camera pans to a tear filled Mack. Wish we got more of them," one commenter added to the thread about Bobbi's potential inclusion in the new series. At least one fan is convinced that this suggestion will become a reality: "She will be. And will still be played by Adrianne Palicki. I bet my life on it!" 
Another fan left open other possibilities: "If not Hawkeye, then anything in the MCU going forward. Need more Bobbi!" Perhaps the creators are taking notes and will deliver more Mockingbird for the fans who love watching her in action.