'The Alpinist': How Does Mountaineer Marc-André Leclerc Die?
The Alpinist is an acclaimed 2020 documentary following Marc-André Leclerc, who was a well-known name in the world of mountain climbing. He was considered the best alpinist of an entire generation of climbers.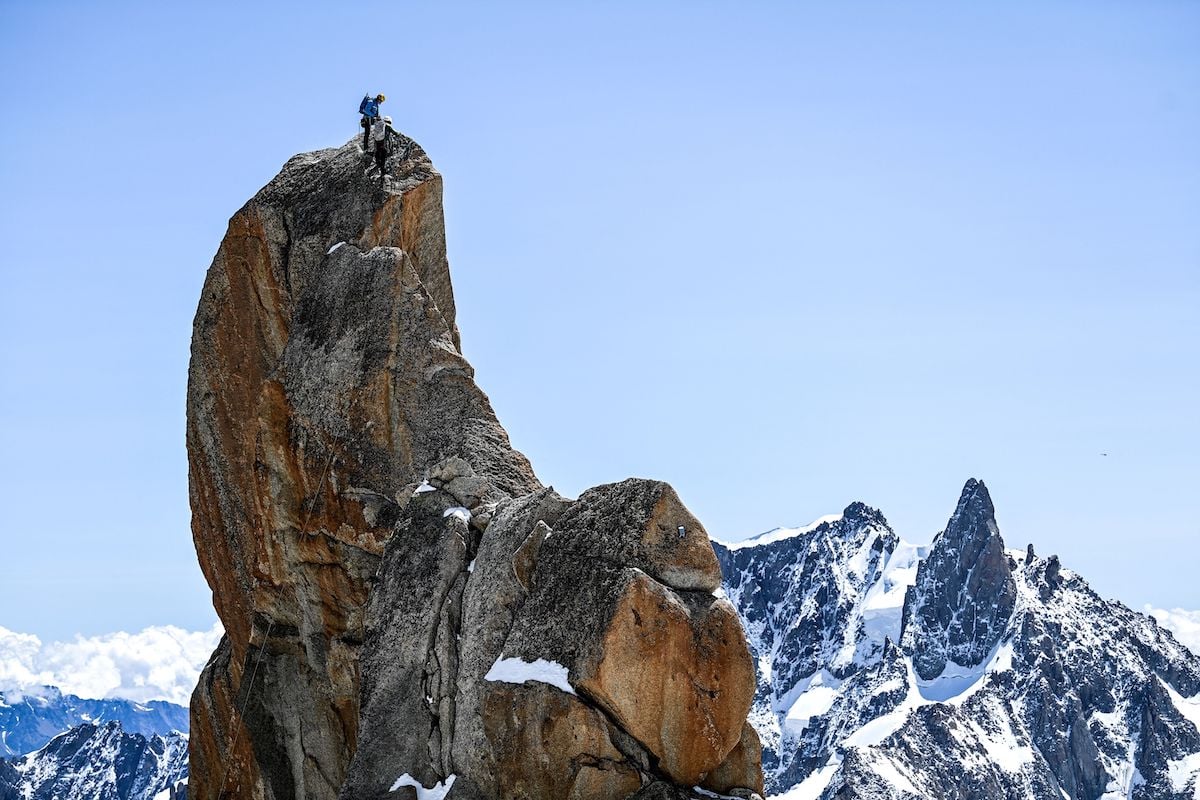 This young Canadian dominated many of the world's most iconic summits. Leclerc was only 25 when he traveled to Alaska with a fellow climber to conquer a first ascent just outside of Juneau. Neither were ever heard from again. 
What happened to Marc-André Leclerc?
We may never know what exactly happened to Marc-André Leclerc, but thankfully we can piece part of the story together. Outside Online details the events of the fateful climb. 
A helicopter chartered out of Juneau touched down on the Mendenhall Glacier on Sunday, March 4, 2018. Leclerc and his climbing partner, Ryan Johnson, set out for Main Tower, which is taller than Yosemite's Half Dome.
Leclerc and Johnson stored their gear, including skis, avalanche probe, and reflective vest, at the base for their return trip home. From there they would ski 10 miles back to Juneau. The plan was to return on Wednesday, the 7th.
The route was not the hardest these experienced climbers completed in the past. One can only speculate how the climb went. But, around 5:35 pm, the sun had set, and the climbers camped on the black granite face for the night, enjoying trail mix and melted snow for water. They would start again at first light. 
It was right before 10:30 am on Monday, March 5 when Leclerc's girlfriend, Brette Harrington, received a text message from Leclerc saying, "Love, I'm at the summit! It was an incredible climb." He also texted his mother with an image of surrounding peaks and the word, "Beautiful."
A few photos were posted to Instagram with the caption, "Rare live update here. That is Mt Fairweather in the distance" Finally, Leclerc shot a video for Harrington of him spinning in a circle to show the cloudless sky. 
Leclerc always texted Harrington when he was out of the mountains to let her know he was OK. Wednesday the 7th and the text never came. She called Juneau Mountain Rescue to check-in.
A search and rescue team did find their skis, leading them to believe the pair did not make it down, and a helicopter with an infrared camera could not pick up any body heat on the north face nor the surrounding glacier. It was assumed they were swept up by an avalanche. 
The search and rescue mission had to be slowed down due to horrible weather. All helicopters were grounded, but hopes still remained high. Maybe the climbers were able to find a crevasse to shelter in. Come Tuesday, March 13, the weather cleared and the helicopter went up.
They found two sets of footprints and a piece of orange rope sticking up. With further calculations it was determined the two climbers were buried 15 feet below the surface and were presumed dead. They were only half a mile from their skis. 
Who was Marc-André Leclerc?
Mountain climbing has grown in popularity in pop culture over the last few years thanks to documentaries such as Free Solo, The Dawn Wall, and Valley Uprising moving from niche showings to mainstream theaters. The climbers have surged to being celebrities thanks to social media and viewers.
In the midst of that, there was a young climber who never sought fame but still had achievements many of his fellow climbers could only dream about. Sunset details how Marc-André Leclerc was a "20-something who much preferred an off-the-grid existence to a place on the pop culture radar." And:
"Far removed from the limelight, the nomadic Leclerc climbs alone, disappearing into his surroundings like a ghost longing for the echoes of solo adventure. He uses no ropes and no communication devices while summiting daunting faces in British Columbia, Alaska, and Patagonia."
Leclerc did great things, and he did them without asking for applause. He did them oftentimes without anyone even knowing what he did. Leclerc is especially known for his affinity for scaling peaks of mixed rock and ice, summits that most professional climbers would choose to leave alone.
Some of Leclerc's most notable climbs as detailed in UK Climbing are:
First solo of the Corkscrew
First solo winter ascent of Torre Egger
First ascent of the Reverse Torre Traverse
First winter ascent of Navigator Wall on Mt. Slesse
'The Alpinist' documentary details a climber's last days
The Alpinist was the project of filmmakers Peter Mortimer and Nick Rosen who also produced Valley Uprising and The Dawn Wall. If you like awe-inspiring free solo climbing footage on rock and ice, The Alpinist is your next destination.
Men's Journal reports that Mortimer and Rosen got word of this elusive young climber who was hitchhiking across the Trans-Canada Highway and achieving ropeless ascents of ice routes. They finally found him living in a tent with his girlfriend, Brette Harrington. They followed his escapades for two years in order to understand Leclerc's drive. 
Mortimer and Rosen are able to capture Leclerc's free solo ascents of countless rock and ice faces. The film builds up to Leclerc's winter solo climb of Torre Egger in Patagonia. It is a complex tower range known for having some of the worst weather. The weather was indeed horrible, and it forced Leclerc to return to camp but only to return to the climb once the weather cleared. 
It was the perfect victory for wrapping a film project two years in the making. And then Mortimer and Rosen hear that Leclerc had gone missing and was ultimately declared deceased.
Mountain climbing is a dangerous sport and climbing free solo is especially dangerous. The Alpinist details the life and accomplishments of an amazing climber who knew well the risks of his passion. And yet, he continued to follow his passion to the end. 
RELATED: 'The Eiger Sanction': Clint Eastwood's Dodged Death But His Stuntman Tragically Didn't