'The Amazing Race 32' Star Kellie Brinkley Wants To 'Redeem' Herself on 'The Challenge'
Former Olympic track stars Kellie Brinkley and LaVonne Idlette competed together on The Amazing Race 32. After getting eliminated on the second leg, Brinkley noted she wanted to "redeem" herself on MTV competition series, The Challenge.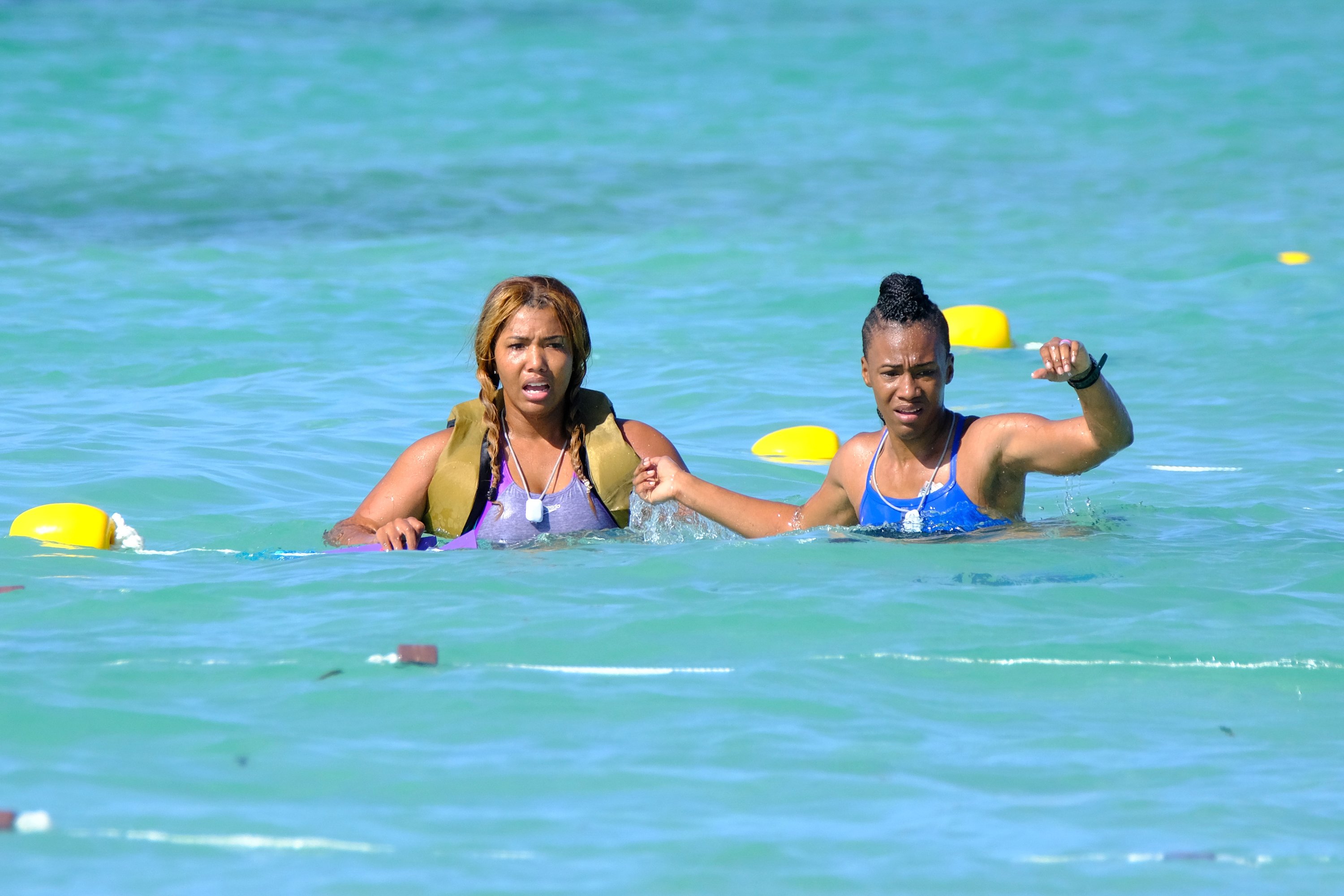 Kellie Brinkley was an Olympic track star
Born and raised in Virginia, Kellie Brinkley (née Wells) began running track in grade school. She moved in with her estranged father as a high school sophomore before attending Hampton University.
A few years after graduating, Brinkley made a run for the 2008 Olympic Trials specializing in 100-meter hurdles, but a severe hamstring tear prevented her from competing.
She returned in 2011 and won her first indoor and outdoor national titles. However, the track star did not finish the World Championships due to a fall after hitting the seventh hurdle.
Brinkley competed in the 2012 London Olympic Games, where she placed third, winning a Bronze medal, with a time of 12.48 seconds. The hurdler enjoyed a ten-year career, ranking within the top 10 in the world each year, and became an ambassador for several giant companies, including Nike, Coca-Cola, and the U.S. Army.
In 2015, she and her husband, former NFL linebacker Jasper Brinkley, welcomed Jasper Jr.
Brinkley competed on 'The Amazing Race 32'
Nearly five years after having birth, the now 38-year-old hurdler competed on The Amazing Race 32 alongside former Olympic hurdler and longtime friend LaVonne Idlette. The ladies went to college together, where they both competed on the track and field team before trying out for the Olympics.
They got off to a rocky start during the first leg as it took them a while to find and unlock the matching fish. Additionally, Brinkley's dyslexia made it difficult for her to memorize sequences of numbers to play the steel drums correctly, and they placed second-to-last.
For the second leg, the contestants had to fly to Columbia and complete a series of tasks. Although they performed well, their cab driver's GPS died, and they got lost several times, putting them at the back of the pack.
They weren't able to regain a lead and finished in last place, resulting in their elimination.
Brinkley wants to 'redeem' herself on 'The Challenge'
As the episode aired, Brinkley and Idlette live Tweeted alongside the show. They both talked about the cab driver messing up their game by getting lost and noted they "had a blast" during those two weeks.
Their fans tweeted the ladies telling them they would love to watch them on another show, and Brinkley stated she's interested in competing on a popular MTV reality competition series. She wrote, "Let's start a hashtag of some sort! Get ya girl on The Challenge or another show. I gotta redeem myself!"
The longstanding competition show has featured a spinoff, Champs vs. Stars, and invited Olympic champions to participate, including Lindsey Jacobellis, Gus Kenworthy, Lolo Jones, Louie Vito, and Louise Hazel, who is also a track and field star.
If The Challenge does another season of the spinoff, Brinkley might be a perfect choice. The Amazing Race 32 airs Wednesdays at 9/8c on CBS.
Follow Tamara Grant on Twitter.