'The Amazing Race 34': Popular 'Big Brother' Couple Reportedly Joining the Cast
[SPOILER ALERT: Spoilers ahead for 'The Amazing Race 34'.]
CBS's The Amazing Race has reportedly closed casting for season 34, and filming is underway. Super fans might have caught one team racing and believe a Big Brother power couple has joined the cast.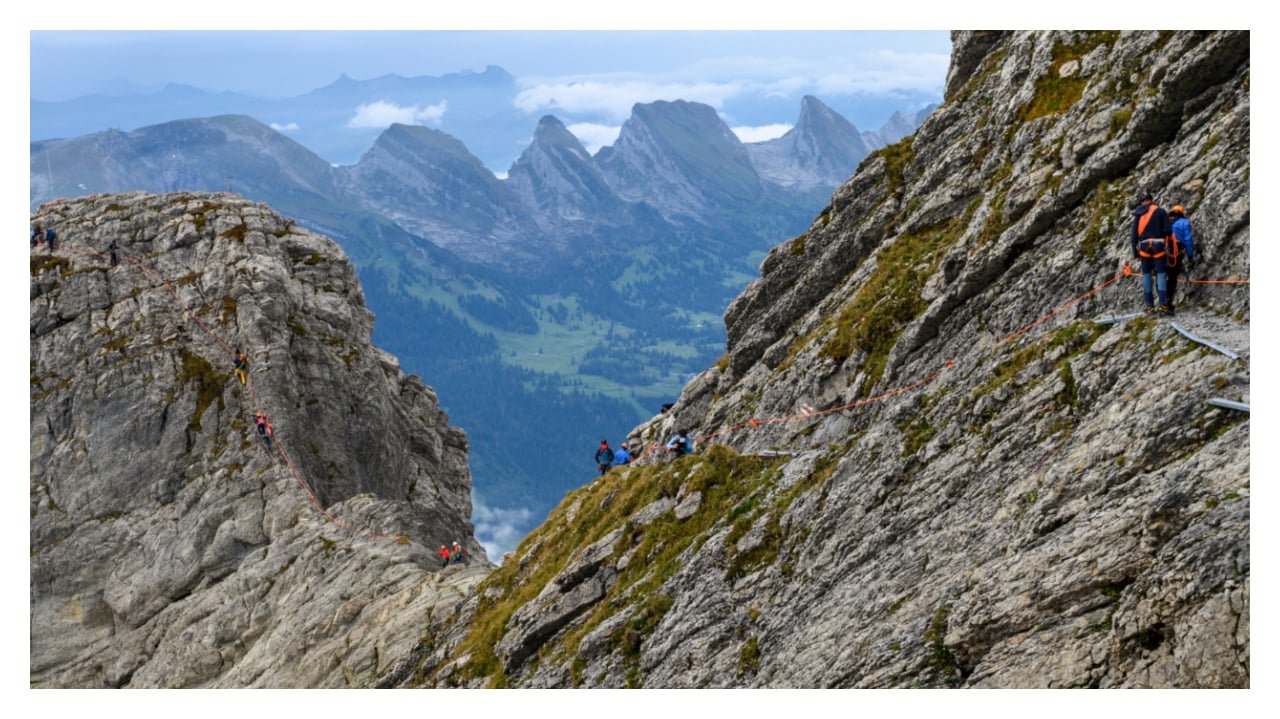 Claire Rehfuss and Derek Xiao are reportedly joining 'The Amazing Race 34' cast
The Amazing Race 33 premiered in February 2020, but the COVID-19 pandemic forced them to shut down production for over a year.
It resumed in September 2021, but the route was modified to include only COVID-safe countries. It's unclear how the pandemic will affect the upcoming season. Following the conclusion of TAR33, casting began for season 34, recently closing around March 30.
RELATED: 'Big Brother 23': Hannah Claims She's 'Happy' for Claire and Derek X.; Fans Think She's 'Disappointed'
In a June 2 Instagram post, a reality TV spoiler account revealed a Big Brother power couple, Claire Rehfuss and Derek Xiao, are one of the racing teams.
It posted a picture of the pair together as well as screengrabs of them in what looks like a desert, presumably competing. The two are also wearing matching purple shirts; racing teams typically wear similar colors while competing together.
Derek and Claire met during 'Big Brother 23'
During the first couple of days of Big Brother 23, Derek Xiao formed The Firefighters with close ally Travis Long, Kyland Young, and Claire to put out the fires that Brandon "Frenchie" French started with his chaotic Head of Household reign.
Even though the group didn't last long, Derek and Claire found themselves in more alliances.
They eventually joined Mafia, which Brent Champagne started for protection, to make him feel safe until his eviction. The two also worked together in the short-lived Royal Flush alliance until joining mutual allies Tiffany Mitchell and Kyland Young for The Detectives.
Although they teamed up in fake alliances together, the two developed a strong bond in the house until his backdoor in Week 7. She joined him in the jury house two weeks later.
Claire and Derek announced their relationship after season 23
Even though they were close allies throughout the season, the couple didn't develop a romance until they were evicted from the game. In an October 2021 interview with Us Weekly, published a couple of weeks after the finale, the pair announced their relationship.
Claire revealed she made the first move in the jury house and felt their relationship materialized organically as they hung out often off-camera. The two admitted to feeling a spark between them while competing, but Derek claimed he didn't allow himself to "explore" anything with his ally.
Citing Christian Birkenberger and Alyssa Lopez's showmance getting targeted immediately as evidence, he wanted to protect their game. Claire also noted it's easy to get "wrapped up in the game" and not think about a relationship at the time.
As Claire and Derek were fan favorites throughout the season, many viewers were excited about the romance. Several fans believed they saw it develop in the house, pointing to a talk they had on a hammock shortly before his exit. Big Brother 24 premieres July 6 on CBS.
RELATED: 'Big Brother 23' Stars Claire Rehfuss and Derek Xiao Are Dating After Connecting in the Jury House