'The Amazing Race' Season 33: Phil Keoghan Reveals How the Show Filmed During a Pandemic
Host Phil Keoghan explains how 'The Amazing Race' Season 33 was able to resume production in the midst of a pandemic and after being shut down for over a year.
The coronavirus (COVID-19) pandemic paused numerous CBS television productions for months. But, for The Amazing Race Season 33, the shutdown lasted a lot longer. The reality competition series features pairs who race around the world to win money and other prizes. So, one can see how the pandemic would make production difficult. However, CBS found a way to continue the race.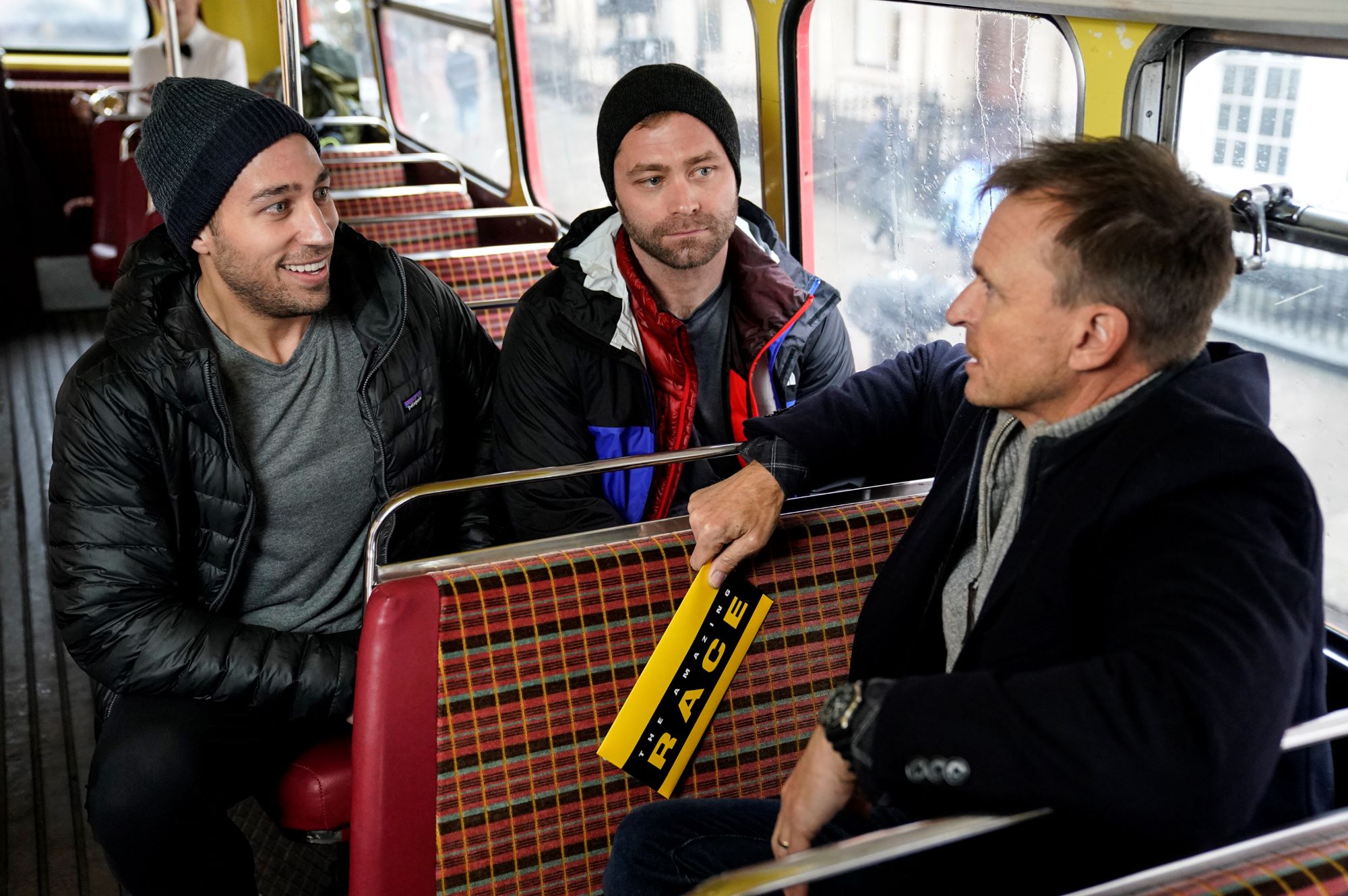 'The Amazing Race' Season 33 had to pause production in Feb. 2020
Production on The Amazing Race Season 33 began in Feb. 2020, and the show was able to complete three legs of the race. Unfortunately, by Feb. 28, 2020, it was evident that COVID-19 was serious and that they would need to pause the show for everyone's safety.
It wasn't until Sept. 2021 that they were able to continue filming. By that time, two pairs had been eliminated, and two other teams could not return to the show due to extenuating circumstances.
The Amazing Race Season 33 completed filming in Oct. 2021, just in time to premiere on CBS in Jan. 2022.
'The Amazing Race' Season 33 had to change to accommodate to COVID-19 protocols
During an interview with Entertainment Weekly, The Amazing Race Season 33 host Phil Keoghan discussed how the show could operate despite the pandemic still raging around the world.
"There are certain protocols that have to be followed, and CBS has strict guidelines for what they call a return to work policy," Keoghan revealed. "And doing something like Amazing Race is very different from putting together a return to work policy for a show that shoots in the 30-mile zone in and around Los Angeles. And so yes, where we went, how we did things was very much dictated by where COVID was, where we felt that we could ensure the safety of everybody."
He added, "I think one of the best things that came out of all of this is we literally got our own plane — a plane that says The Amazing Race on it … And it added another layer to the race that we haven't had before. So yeah, we didn't get the running through the airport, but we got these great moments where teams would get on the plane and wouldn't necessarily know where they were going. And so it was sort of like a mystery tour!"
Keoghan continued, "But yeah, we had to take some of the randomness out of it, just so that we could ensure that we knew where people went, what they were doing, and they weren't just get lost somewhere in the public and us not knowing who they'd been into contact with. So we just adjusted it."
The executive producers reveal how they chose a new route
Before the season 33 premiere of The Amazing Race, executive producers Bertram van Munster and Elise Doganieri talked with Variety about their changes to the race.
"I picked a route that was mostly in remote areas or small cities," van Munster said. "We looked very carefully so we could do two or three shows in a country, which we normally don't do. These were all handpicked areas where they had the least amount of COVID, where we had freedom to go into a lot of areas where there's nobody there."
According to Variety, the third leg leaves off with the teams in Glasgow, Scotland. But when they return for the fourth leg, more than a year later, they start in Zurich, Switzerland. Then, the racers travel to Lugano, Switzerland, the French island of Corsica, Thessaloniki, Greece, Lisbon, Portugal, and then back to LA for the finale.
And to ensure their safety, all contestants would drive themselves places and only interact with vaccinated and tested locals.
The Amazing Race Season 33 premieres on Wednesdays at 9 p.m. ET on CBS.