'The Amazing Race' Season 33: Is Ryan Ferguson in a Relationship?
Ryan Ferguson and his racing partner Dusty Harris are a fan-favorite team in 'The Amazing Race' Season 33, and fans want to know if Ryan is currently coupled up.
The team of Ryan Ferguson and Dusty Harris is a fan favorite in the current season of CBS's The Amazing Race. They are one of the final five teams left in the competition, and although they had a couple of hiccups along the way, Ryan and Dusty have been frontrunners from the beginning. As a result, fans are curious about The Amazing Race Season 33 contestants' personal lives.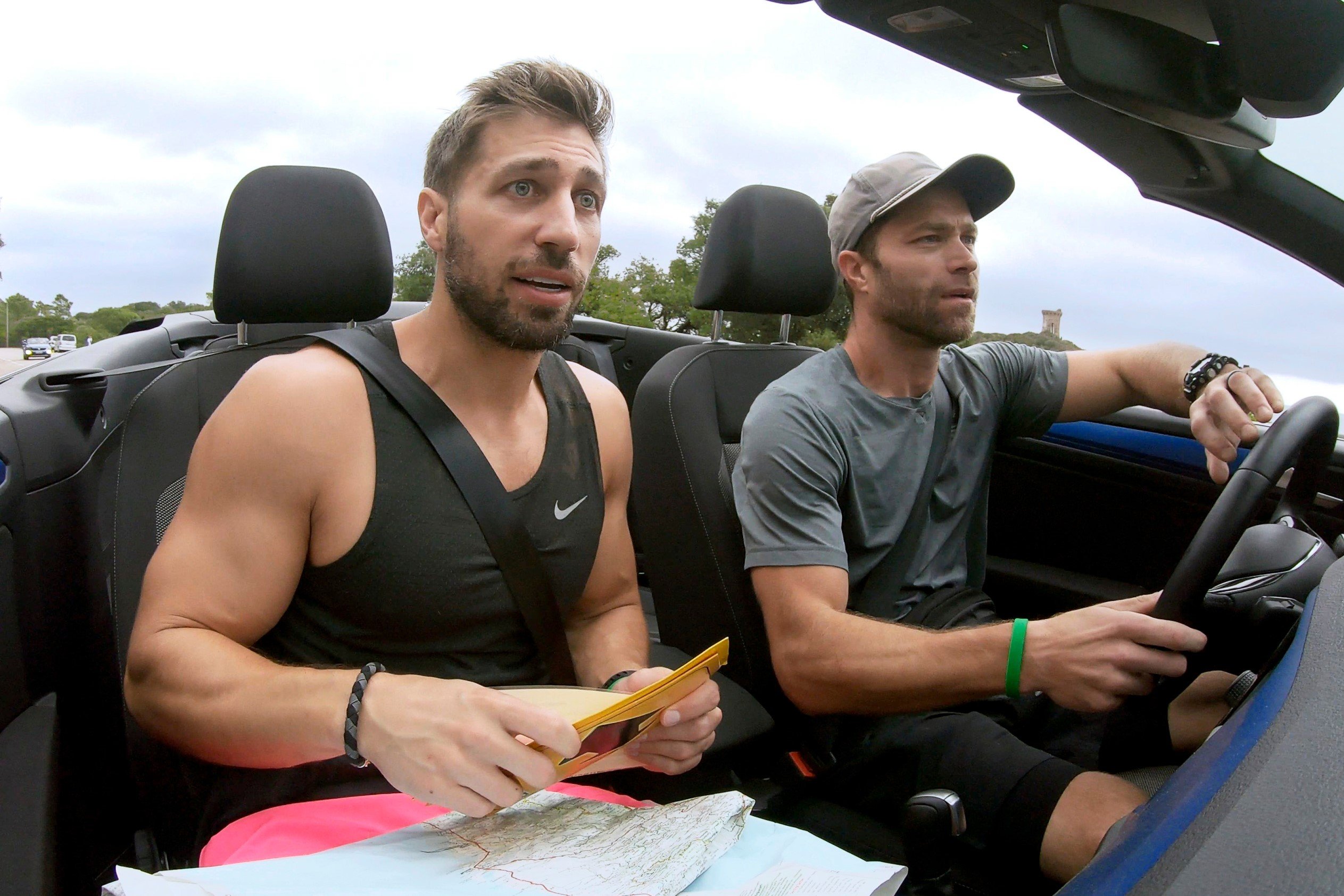 Ryan Ferguson and Dusty Harris are dominating the competition in 'The Amazing Race' Season 33
When production began on The Amazing Race Season 33 in Feb. 2020, Ryan Ferguson and Dusty Harris immediately became a team to watch. They came in second place during the first leg, first place in the second, and retook the second spot in the third leg. However, everything came to a screeching halt when they paused the race due to the coronavirus (COVID-19) pandemic.
The remaining teams went home, and they wouldn't return until Sept. 2021 — 19 months later. Ryan and Dusty were one of the lucky teams who were able to keep on racing. And it was clear that they hadn't lost any momentum.
Ryan and Dusty came first during the fourth and the fifth leg of The Amazing Race Season 33. And although they suffered a few setbacks in the sixth leg due to uncooperative cheese, they recovered and finished in third. Fans will have to tune in to see if Ryan and Dusty can keep on dominating until the finale.
'The Amazing Race' star Ryan Ferguson is currently in a relationship
Fans know that Dusty is currently married and recently had a baby during the shutdown. But what about his teammate and best friend, Ryan?
According to Ryan's Instagram, he is dating Brigit Mahoney, a meteorologist at Fox. The couple has been dating since early 2019.
In Jan. 2020, Mahoney posted a picture of the two of them on her Instagram. She captioned the post, "Knew he was a keeper when he made us matching road trip tees on our first trip [laughing face emoji]. Cheers to a year."
Perhaps the couple will have more to celebrate if Ryan and Dusty end up winning The Amazing Race Season 33.
Ryan shares how the production shutdown affected him
During an interview with CBS News, Ryan Ferguson discussed the production shutdown of The Amazing Race Season 33.
"I thought, 'OK, this will be over in a month,'" he said. "Little did we know that a month later, two months later, the whole world would be shut down. We were surprised that it stopped for 19 months."
But Ryan was determined to stay positive among the chaos and got his pilot license during the shutdown. He shared, "I just had to take advantage of the opportunity to do something positive for my life. That helped when I came back on the race."
"I'm just like, 'OK, I've been through a lot of these stressful environments before, and I know how to support my teammate," he added. "And so, all these things just kind of came naturally to me. Dusty and I, we went through some hard times. We messed up a lot … but the thing is we never got upset with one another."
After production resumed, Ryan even told host Phil Keoghan, "I'm used to being locked down. I just transitioned straight back into the prison life."
The Amazing Race Season 33 airs Wednesdays at 9 p.m. ET on CBS.