'The Amazing Race' Season 33: Spencer Stone Reveals Why He Didn't Return: 'It Just Makes Me Sad'
Spencer Stone and Anthony Sadler didn't return to compete on 'The Amazing Race' Season 33. Here's what Stone said about his absence on the show.
CBS' The Amazing Race Season 33 encountered unforeseen obstacles due to the coronavirus (COVID-19) pandemic. When the season started, the duos competing were able to race around the world without health worries. Unfortunately, after the first few pit stops, CBS had to pause the show for several months — and fan favorites Spencer Stone and Anthony Sadler didn't return when filming resumed. Here's why Stone didn't come back.
[Spoiler alert: Spoilers ahead for The Amazing Race Season 33 Episode 5.]
Who is Spencer Stone? 'The Amazing Race' Season 33 contestant has an incredible backstory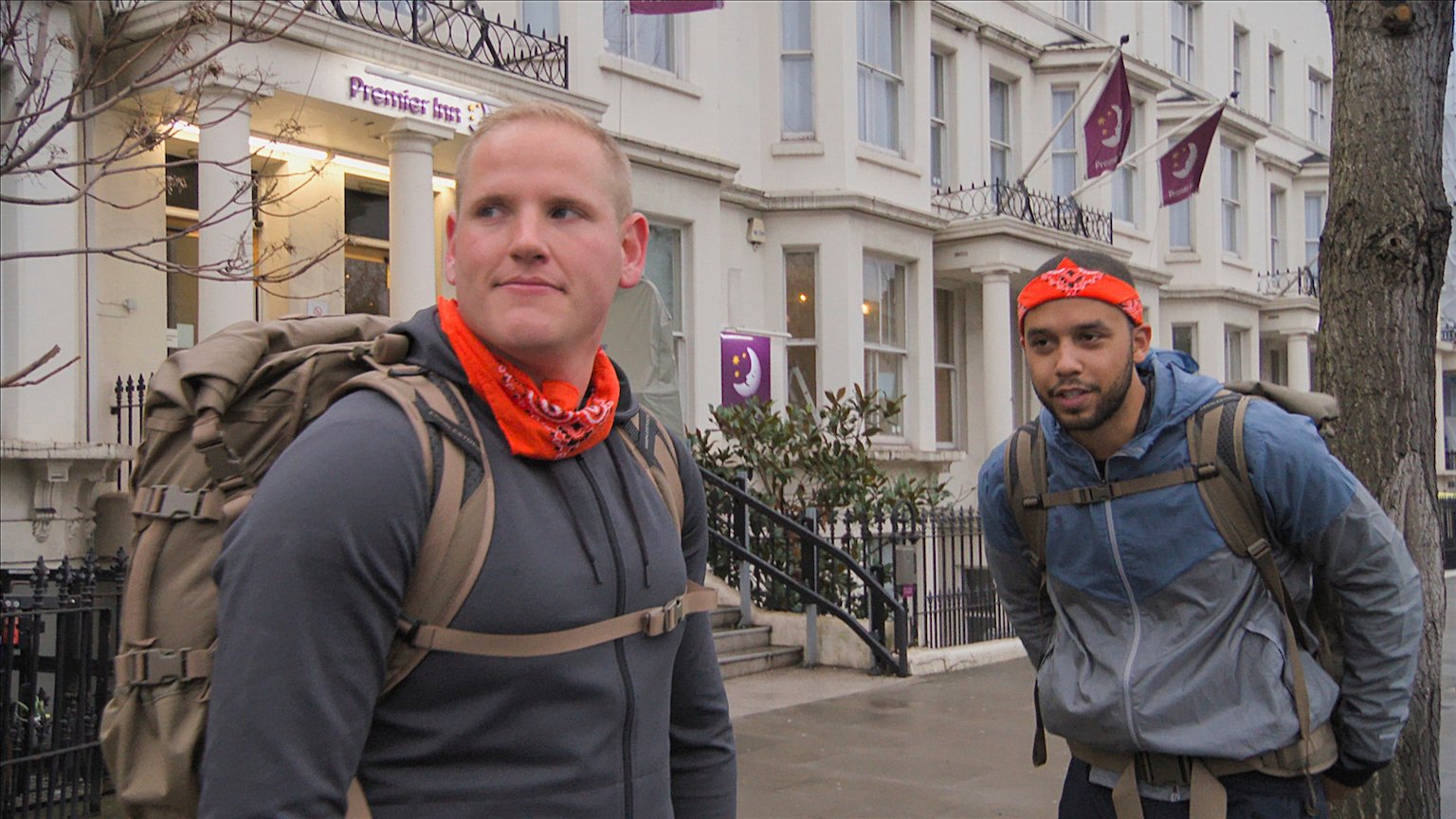 Spencer Stone and Anthony Sadler told their amazing backstory while competing on The Amazing Race Season 33. The two friends stopped a terrorist attack from happening aboard train #9364 in Brussels, bound for Paris, in 2015. A terrorist came on the train with an AK-47, a pistol, and a box cutter. Stone was an airman first class in the U.S. Air Force, and he bravely charged the gunman and thankfully lived when the gunman's gun jammed. Sadler and another man from the Oregon National Guard, Alek Skarlatos, also charged to stop the attack. Their tale was recounted in their book, The 15:17 to Paris.
While on The Amazing Race, Stone and Sadler recounted their tale. "I tackled him, he hit me in the face with the gun," Stone said on the show. "Me and Anthony are just punching him, kicking him. And I was finally able to choke him unconscious. Life was just insane after the attack."
The friends received awards for their bravery and willingness to step in and save lives. They also were awarded French citizenship after surviving the attack.
Spencer Stone revealed why he didn't return to the show
Spencer Stone and Anthony Sadler did quite well for the first few legs of The Amazing Race Season 33. Unfortunately, the team decided not to continue on with the race after the coronavirus pause. Stone explained why.
"Anthony was promoted in his job, which he's a financial consultant," Spencer explained in a video posted by The Amazing Race Instagram. "He was put into a higher position and ultimately, they couldn't afford to lose him for the time period that he would need to go back and finish the race. I had some school that was starting, and it was gonna conflict with that. So, those are the reasons."
With that said, Stone noted he was "really bummed out" he and Sadler couldn't return. "Every time I watch one of the episodes, it just makes me sad, because I know the end result that we couldn't go back," he said. "And I felt like we were doing really good in the race and I felt like we had a really good chance of winning it."
Who was eliminated on 'The Amazing Race' on Wednesday, Jan. 26, 2022?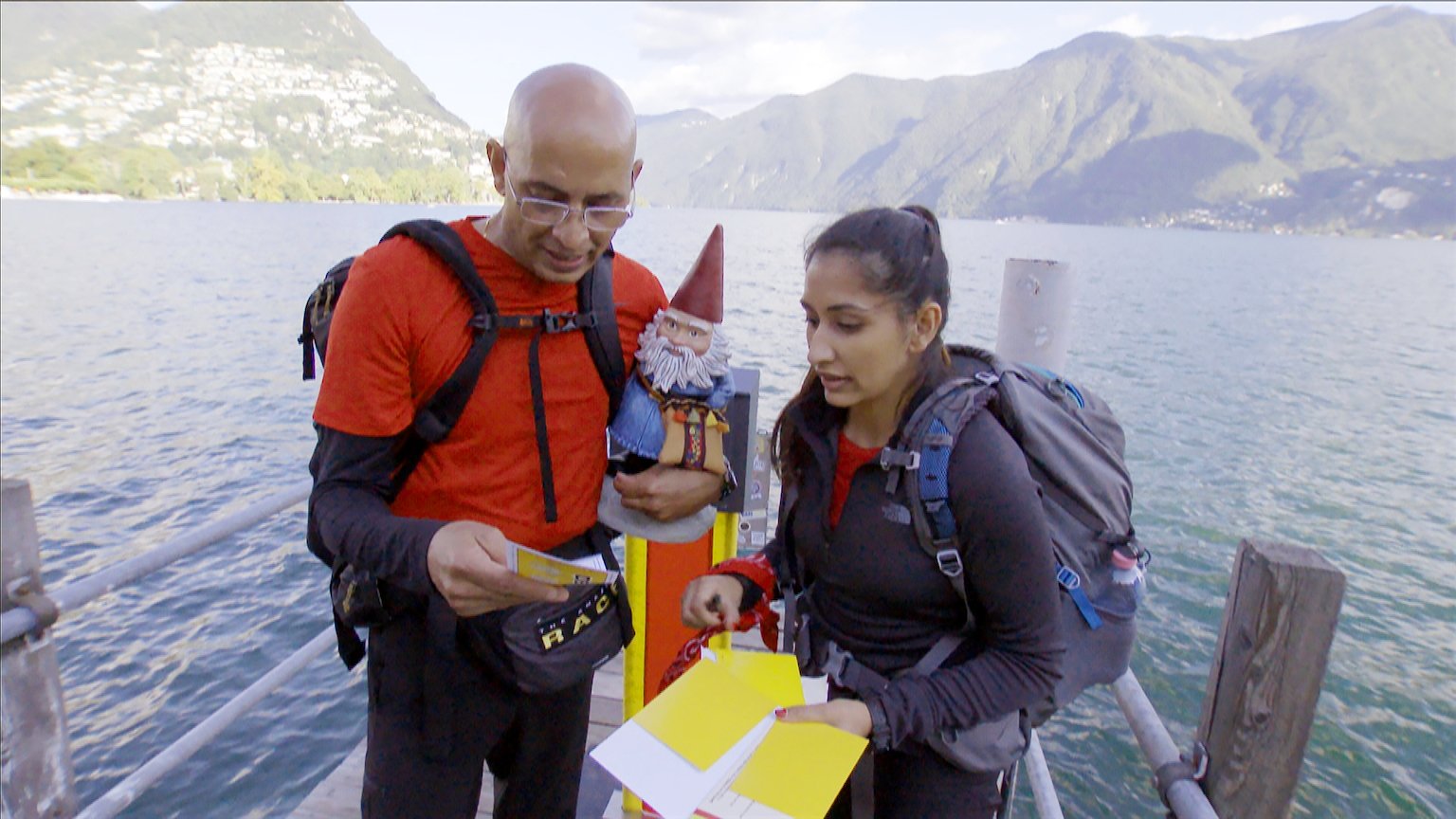 While Spencer Stone and Anthony Sadler didn't return, a number of competitors did. And a few teams were given a second chance. So, who was eliminated on The Amazing Race Season 33 Episode 5?
Going into the episode, Ryan Ferguson and Dusty Harris, Kim and Penn Holderness, Raquel Moore and Cayla Platt, Lulu and Lala Gonzalez, Akbar Cook Sr. and Sheridan Cook, Arun and Natalia Kumar were still in the competition, Gold Derby reports. The fifth episode featured bungee jumping and a detour that had teams either competing in sausage-making or a bartender race.
Ryan and Dusty complete their leg of the race first. They're followed by Lulu and Lala; Kim and Penn; Raquel and Cayla; Akbar and Sheri; and Arun and Natalia. But no one was eliminated during this leg of the race. Instead, Arun and Natalia will have to catch up in the next episode.
Check out Showbiz Cheat Sheet on Facebook!