'The Andy Griffith Show': Andy Loved This Star So Much He Wrote Him Into the Series
The Andy Griffith Show is a powerful piece of television history, a show that defines a simpler time in America, full of nostalgic dinners around the table and comforting visits with neighbors. The Andy Griffith Show was the brainchild of Southern actor and entertainer Andy Griffith, who played Andy Taylor in the series. Still, Griffith was happy to share screen time with his co-stars, including one particular actor that Griffith loved so much, he created a role in The Andy Griffith Show just for him to shine. 
'The Andy Griffith Show' featured a host of talented stars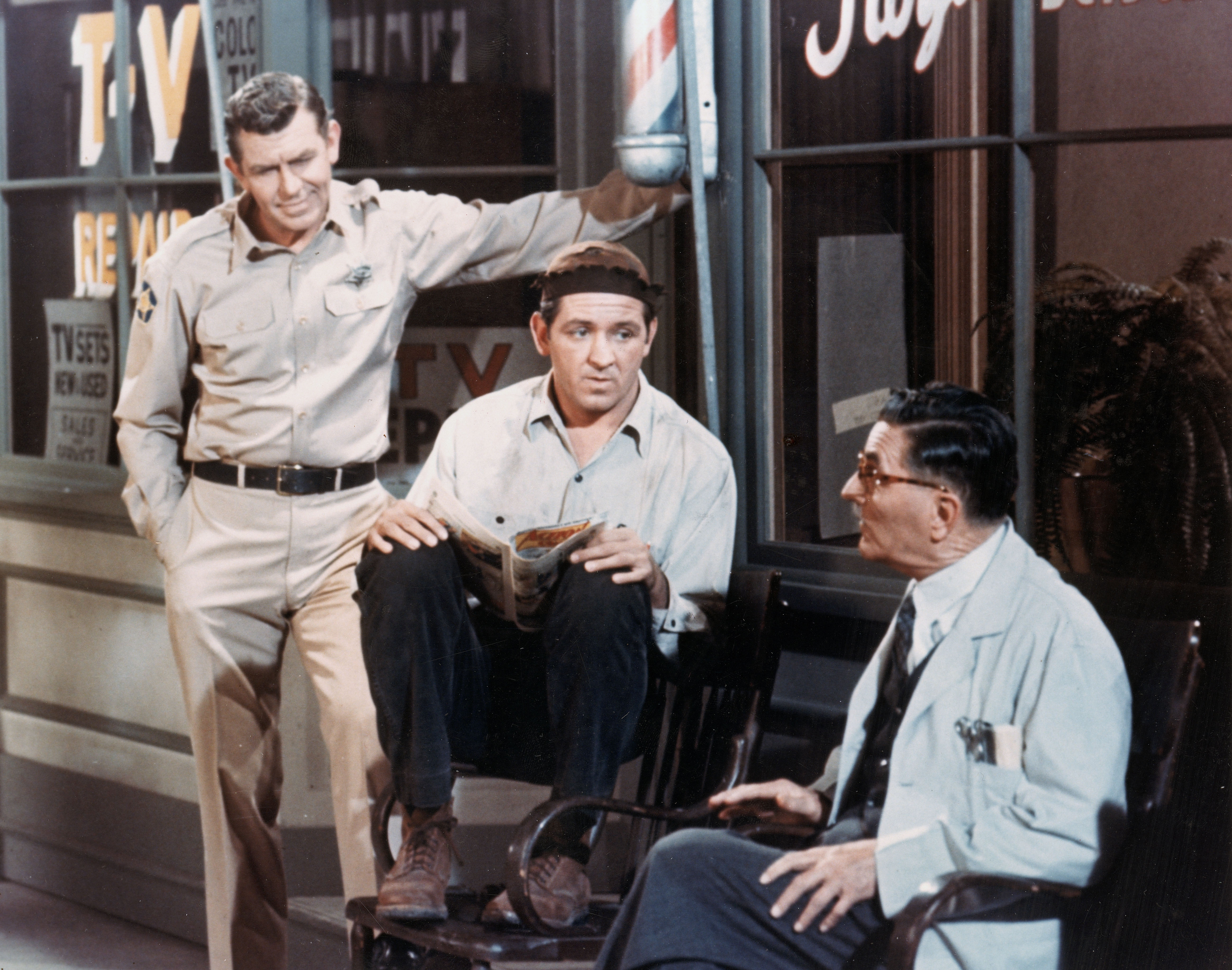 The Andy Griffith Show premiered on television in 1960. It was based on a sketch that had been performed by Andy Griffith on The Danny Thomas Show, but quickly grew to surpass the popularity of the series that gave it life. The show was set in the fictional town of Mayberry and centered on the day-to-day life of Sheriff Andy Taylor, the amiable sheriff of the town. 
Andy, who is known locally as the "sheriff without a gun," is often called in to mediate disputes between townsfolk, but still finds time to be a parent to his young son, Opie, and to spend time with his best friend and deputy, Barney Fife. The show rarely featured any sort of negative subject matter and steered away from violence and controversy — providing a welcome contrast to many of the other shows on television at the same time.
In addition to Griffith, the show featured popular performers like Don Knotts, young Ron Howard, Frances Bavier, and Jim Nabors. 
Who did Jim Nabors play on 'The Andy Griffith Show'?
Jim Nabors was a singer and comedian who got his start performing on stages around California. Nabors developed the persona of a folksy, Southern entertainer, and while he charmed many with his gentle characterizations and powerful singing voice, fame eluded him for many years.
That is, until he began starring as Gomer Pyle on The Andy Griffith Show. Gomer was a dense, well-intentioned Mayberry native who worked as a gas station attendant.
In short order, Nabors became one of the most popular characters on The Andy Griffith Show, and his part on the show grew from a simple guest spot to a series regular. In fact, Nabors ended up landing his very own spinoff show, Gomer Pyle, U.S.M.C. All throughout the '60s and '70s, Nabors was one of the world's most beloved entertainers, a status that he maintained until his death in 2017. 
Andy Griffith created the role of Gomer Pyle for Jim Nabors
Although Nabors was able to experience tremendous success after he began starring in The Andy Griffith Show, it would never have been possible without Andy Griffith giving the performer a shot. In fact, according to a report by Closer Weekly, Griffith specifically wrote the character of Gomer Pyle for Nabors after seeing him perform in his stage show.
"That gave Jim enough juice that when they wanted to add a character to The Andy Griffith Show, they thought of him," detailed Geoffrey Mark. "And he was familiar with Jim's work, knew he could do the Southern thing really well and knew that Jim could sing so they could use his voice on the show. And they wrote Gomer Pyle in."
Mark also stated that Nabors became very popular with his castmates right away. "It's one of those things where they tried it once and the audience loved it and his coworkers loved it. Everybody who worked with him was, like, 'Wow, this guy's really good,' except for Frances Bavier (Aunt Bee). She just saw him as a threat; somebody else who would take screen time away from her."