'The Andy Griffith Show': Andy's Real-Life Anger Issues Trickled Into the Series
Find out how Andy Griffith's anger issues manifested on the series, behind the scenes.
The Andy Griffith Show is a folksy television classic, a series that is set in the fictional town of Mayberry. Even though the series went off the air decades ago, many fans still turn to the show when they want to relax and unwind, and enjoy the sights and sounds of a much simpler time. At the forefront of the show was series star Andy Griffith, who played Sheriff Andy Taylor. As calm and happy as Griffith seemed to be on the show, however, some reports claim that the star was somewhat hotheaded behind the scenes. 
How did Andy Griffith become a celebrity?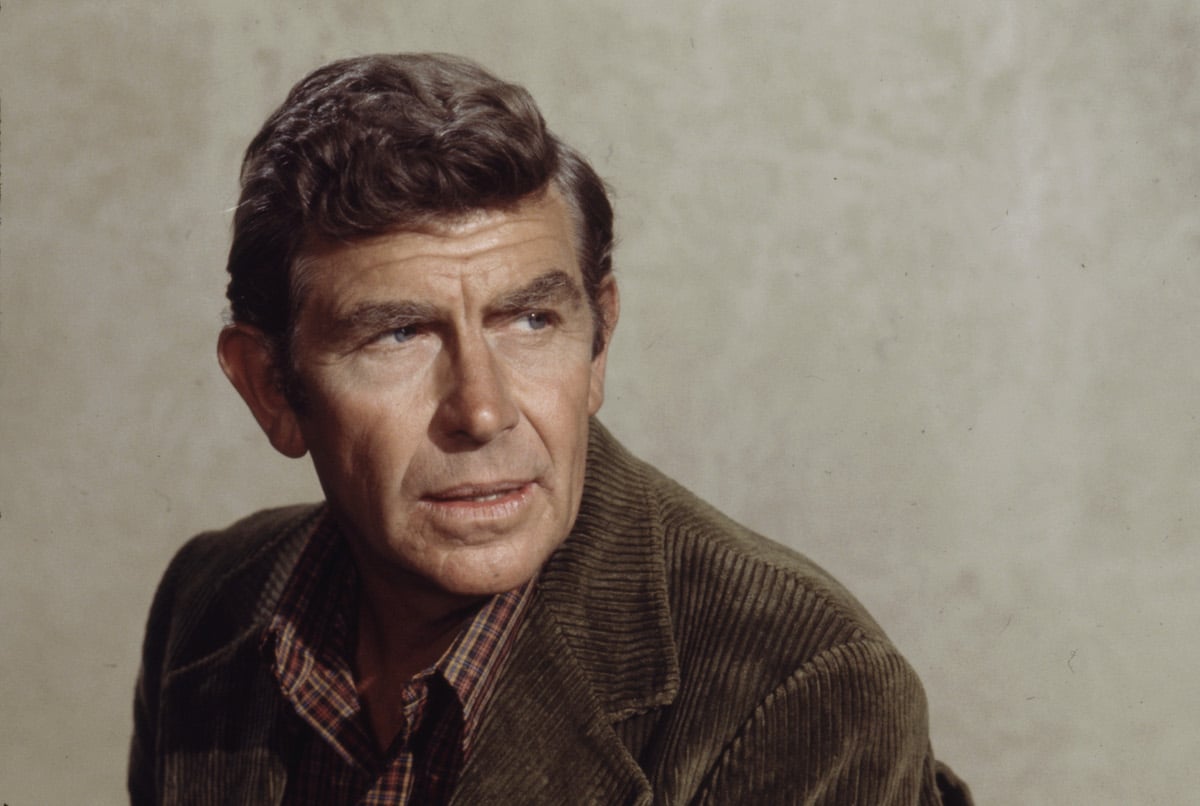 Griffith was born in North Carolina in 1926. The only child of Carl Lee Griffith and Geneva Griffith, young Griffith was raised with very little material possessions.
Still, his father worked hard to provide his family with a better life, and when Griffith was only a few years old, the family was able to buy their own home. Griffith was interested in music from a very early age and cultivated a flair for performing in front of his classmates at school.
As he grew up, Griffith continued to invest his time into his entertainment career. After he graduated from college in 1949, Griffith began pursuing it in earnest, working as a monologuist and television actor. His big breakout role was in the 1958 film No Time for Sergeants, co-starring the popular comedian Don Knotts. 
'The Andy Griffith Show' is a classic television show
In 1960, Griffith appeared in an episode of The Danny Thomas Show, playing a toned-down county sheriff. The episode led to the inception of a brand-new series, The Andy Griffith Show, featuring Griffith in the lead role of Sheriff Andy Taylor.
Also starring Don Knotts, Ronny Howard, and Frances Bavier, The Andy Griffith Show quickly became popular with viewers.
The series ran until 1968 and spawned several spinoffs and cast reunions. To this day, fifty years after the show went off the air, it remains very popular with viewers of all ages — even those who were not even alive when the show debuted. As much as The Andy Griffith Show is beloved, however, there are some interesting stories about filming the show, stories that claim Griffith himself harbored an outrageous temper. 
Andy Griffith had an explosive temper in real life
Griffith went on to star in several popular TV shows after The Andy Griffith Show ended, including Matlock. While Griffith remained a beloved figure and a television icon until he passed away in 2012, some reports suggest that Griffith had quite a temper, and unleashed it on occasion.
One story claims that during the filming of season two, Griffith became so angered by something on set that he ended up punching a wall, necessitating the need for a bandage on the injured hand. In the episodes "The County Nurse" and "Aunt Bee and the Warden," viewers can see the bandages, which are explained as the result of some injuries that Sheriff Taylor sustained during a fight with some miscreants.
Researchers have also documented Griffith's struggles with alcoholism and failed marriages, revealing that the actor "could have this explosive temper." Daniel de Visé, a writer who has written books about Griffith, also detailed how "he punched out a car window and put his fists through doors."
He claimed that many of Griffith's anger issues could have stemmed from his difficult childhood. While no one truly knows the root of Griffith's anger, the fact remains that he is responsible for one of the most beloved TV shows of all time.