'The Andy Griffith Show' Made Frances Bavier Want to 'Play a Really Bad Woman'
The Andy Griffith Show is one of the world's most beloved TV shows, a series that ran from 1960 until 1968. It made the fictional town of Mayberry famous, and introduced characters like Opie, Deputy Barney Fife, and Sheriff Andy Taylor into the pop culture lexicon.
One of the show's most beloved characters was Aunt Bee, played by Frances Bavier. A kindhearted character who took care of Andy and his son, Aunt Bee quickly became known as "everyone's aunt," and the actress remained on the show throughout the entire series run.
Still, Bavier was a complicated person and is known to have had conflicted feelings about playing such a good-hearted woman. 
Frances Bavier was a talented Broadway star
RELATED: Andy Griffith Thinks This Set the Show Apart in the 1960s
Bavier was born in 1902. Raised in New York City in a working-class family, Bavier originally felt drawn to a career in the teaching profession. However, when she rose to maturity, she began acting in vaudeville productions, eventually transitioning to Broadway shows.
Bavier enjoyed a lot of success acting on Broadway and decided to further her education by attending the American Academy of Dramatic Arts. After graduating from the program in 1925, Bavier returned to the stage, acting in shows like On Borrowed Time and Point of No Return. 
All throughout the '50s, Bavier appeared in a variety of television shows and movies, including programs like The Eve Arden Show, The Lone Ranger, and Make Room for Daddy. She established a reputation as a talented character actress, capable of playing any role with grace and refinement — and when casting for The Andy Griffith Show started, Bavier was one of the first choices for the character of Aunt Bee.
Frances Bavier made Aunt Bee a beloved character on 'The Andy Griffith Show'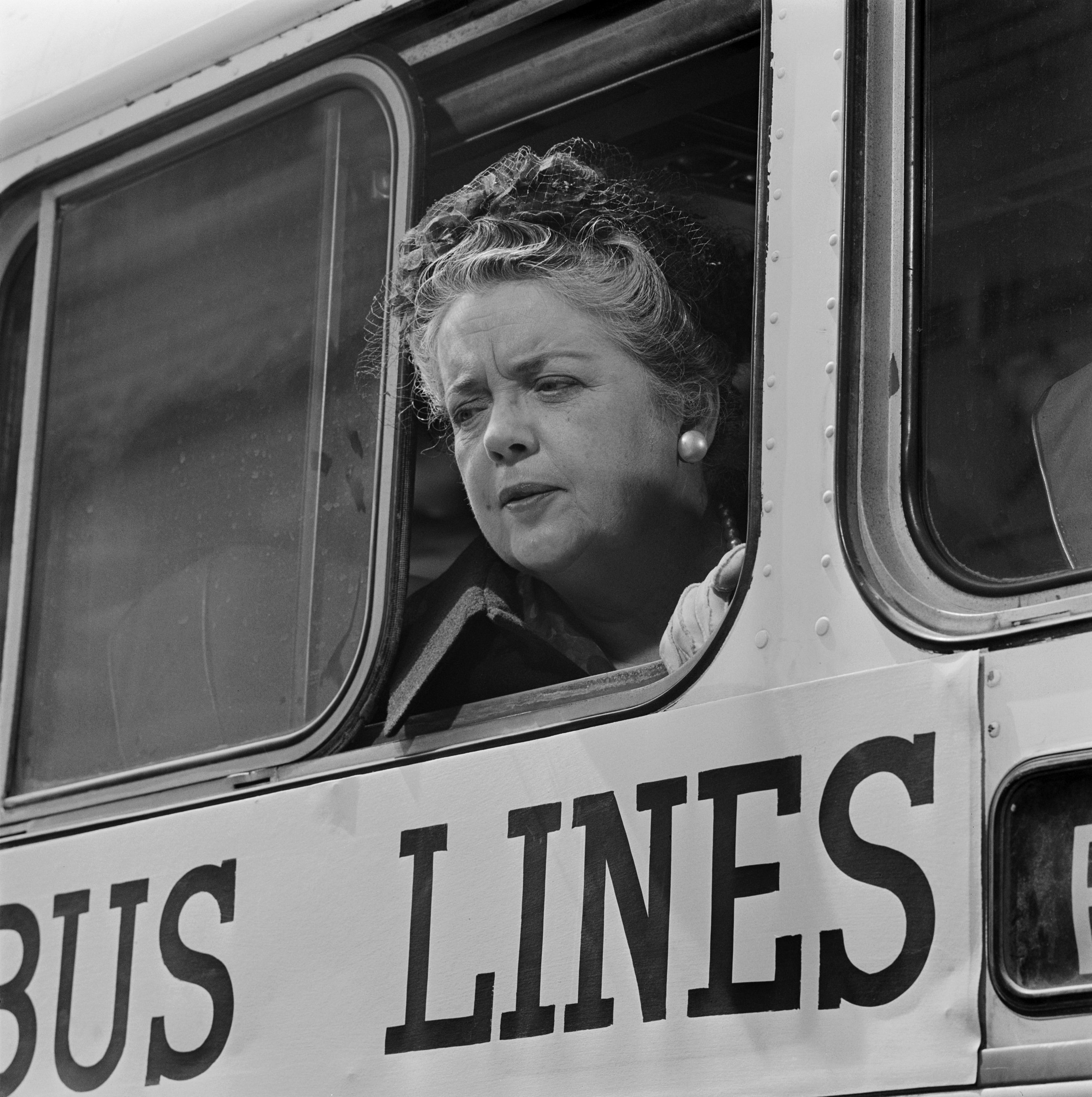 RELATED: 'The Andy Griffith Show': Where Is the Real Mayberry?
In 1960, The Andy Griffith Show debuted on television. Bavier was one of the main characters, and she quickly made Aunt Bee one of the most beloved figures on television.
The character radiated warmth and honesty, and Bavier appeared on the series all the way up until it ended in 1968. Even then, she returned for a spinoff show, in the role of Aunt Bee, as well as for a handful of television films.
Still, Bavier was reportedly rather difficult to work with and tended to remain aloof from the rest of her co-stars when filming. In fact, Bavier even had a tough time getting along with series showrunner Andy Griffith, and for years, the two barely spoke. 
What made Frances Bavier want to play a 'really bad woman'?
RELATED: 'The Andy Griffith Show': Only These 2 Cast Members Won Emmy Awards
In her later years, Bavier opened up on several occasions about the trouble she had with being typecast as the matronly Aunt Bee. In a 1966 interview, Bavier admitted that, "it's terribly difficult, because Aunt Bee is so much nicer than the real me. Unlike plays in which you play a character only a couple of hours each night, you must be a television character 12 hours a day. And even when you go home, people don't recognize you as you, but for the character you play. It can be awfully confusing."
The actress went on to state that "once in a while I get a hankering to play a really bad woman. Once a few years ago I was really vicious in a Lone Ranger episode, but so many people wrote in outrage at what I was doing, I guess it was a mistake. Sometimes it gets me down to think I've lost my own identity and my identity as an actress. But other times I get a lift when I realize that I'm really doing quite well."
These days, with reruns of The Andy Griffith Show playing on television on a regular basis, Bavier (and the character that she helped bring to life) is more beloved than ever.