'The Andy Griffith Show': Gomer Pyle Was Based on a Real-Life Person ― Who Was He?
Though he wasn't one of the original characters of The Andy Griffith Show, Gomer Pyle is just as notable as the other characters. In fact, the character was such a hit, he got his own spinoff of the show. However, what many people may not realize is that the character, though fictional, is actually based on a real-life person.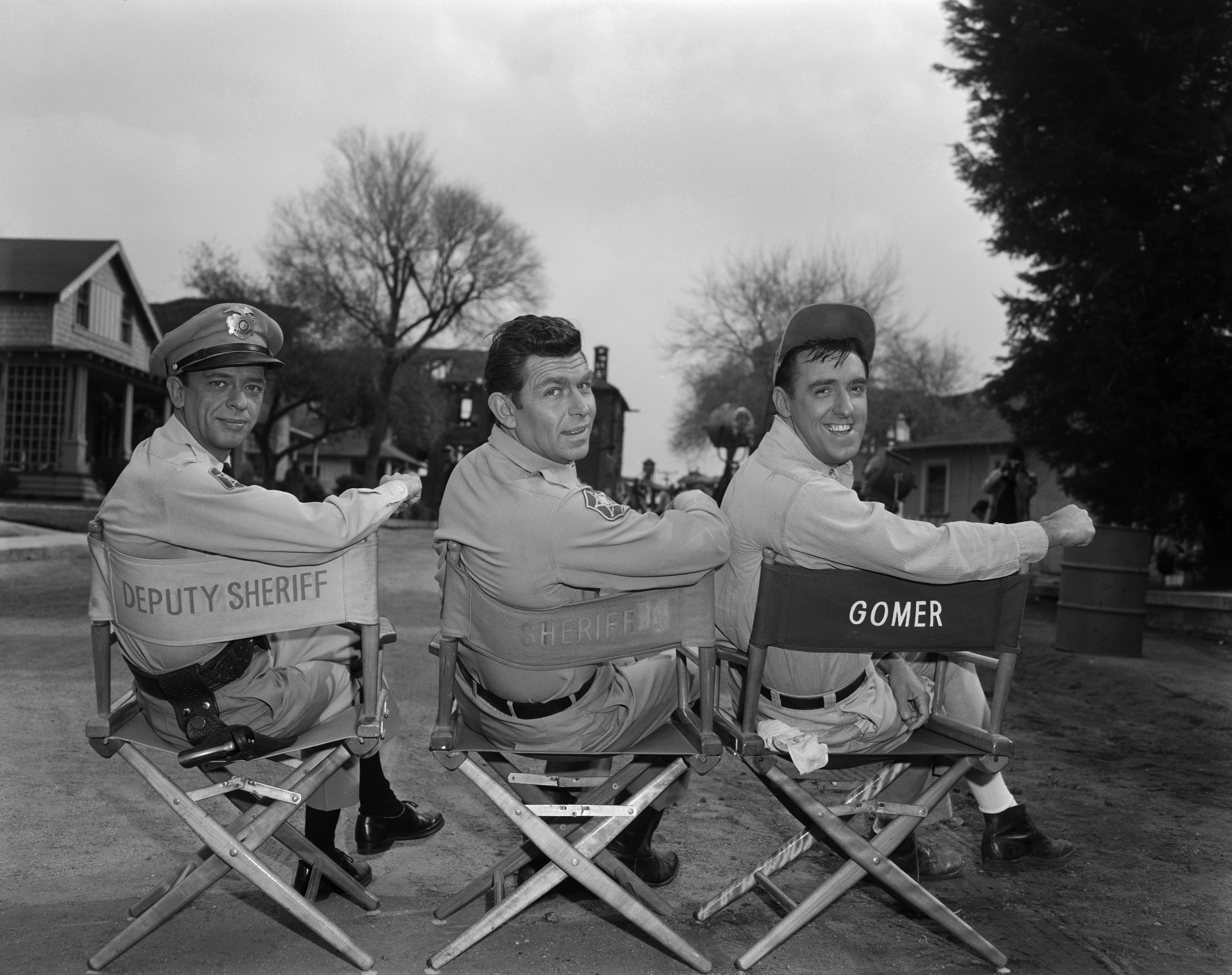 Who was Gomer Pyle on 'The Andy Griffith Show' and who played him?
Pyle, played by Jim Nabors, was first introduced in the middle of the third season of The Andy Griffith Show. The character was brought onto the show after Howard McNear, who played Floyd Lawson, left the show for a little while due to some medical reasons. Overall, Nabors appeared as Pyle in 23 episodes of the show between 1962 and 1964. He went to star in his own spinoff, Gomer Pyle, U.S.M.C., after McNear returned to the show. Gomer Pyle, U.S.M.C. ran from 1964 to 1969 for five seasons. The first episode of the series aired as a backdoor pilot for the fourth season of The Andy Griffith Show.
On The Andy Griffith Show, Pyle is depicted as a naive mechanic. The character provided a good amount of the show's comic relief during the time he was on the series.
RELATED: 'The Andy Griffith Show': Ron Howard's Dad Made Several Crucial Contributions to the Series On and Off-Screen
Gomer Pyle was inspired by a real-life gas station attendant
Speaking with the Archive of American Television, Everett Greenbaum, a writer for The Andy Griffith Show who was one of the folks who created Pyle, said that the character was based on a gas station attendant he encountered.
"We were going to do a show in which introduced Wally, a new character, the mechanic, and they were very careful about hiring this actor who was going to be Wally, and then one day while we were working, I was on my way someplace, and I got low on gas," he explained. "And I stopped for gas, and this kind of simple-minded guy waited on me, and I said, 'I don't know what's going on here. It says full, but it seems to be empty.' And he said, 'Well, sometimes you'll get an F when it's an E,' and I thought, 'This guy should be on the Griffith show!'"
RELATED: 'The Andy Griffith Show': The Sad Parts of Aunt Bee's Life That Fans Didn't Get to See
From there, the idea of Gomer Pyle was born. "We suggested that we have a guy who works in the gas station who was kind of simple-minded and we gave him a name. Gomer came from Gomer Cool, who was our comedy writer, and Pyle came from Denver, who was an actor on the show. And Andy had gone to a place called The Horn and seen Jim Nabors do his act and he thought he'd be good on the show."
By playing this role on two shows, Nabors definitely left his mark on this era of comedy and television.