'The Andy Griffith Show': Despite Andy's Rumored Temper, Ron Howard Says Show Environment Brought 'Sense of Joy'
One of the most popular and enduring shows of the '60s was The Andy Griffith Show, a series that brought viewers into a simpler, sweeter time. The series, which debuted on television in 1960, became immediately popular with fans of all ages, introducing them to the fictional town of Mayberry — and the citizens who called it home. Not only did The Andy Griffith Show run on television for eight years, but it spawned several spinoffs and a variety of television movies. These days, viewers still gravitate to the fan-favorite show, and the actors who worked on it so many years ago still hold fond memories of the environment on set, and the beloved star who helmed the production. 
Andy Griffith reportedly had some anger issues
Andy Griffith was a down-home entertainer, a writer, singer, and actor who developed the character of Sheriff Andy Taylor for The Andy Griffith Show. Griffith, who was born into relatively poor circumstances, had to work hard in order to achieve success, and he never took it for granted.
Still, Griffith was reported to have quite a temper. "He could have this explosive temper," writer Daniel de Visé documented. "He punched out a car window and put his fists through doors."
Some reports claim that Griffith battled alcoholism, and was even known to get physical on the set of his show, punching a wall in one particularly memorable occasion, which production assistants bandaged well before resuming filming. Through it all, Griffith worked hard on the show that he and so many others loved — and eventually, he became a television icon. 
Who did Ron Howard play in 'The Andy Griffith Show'?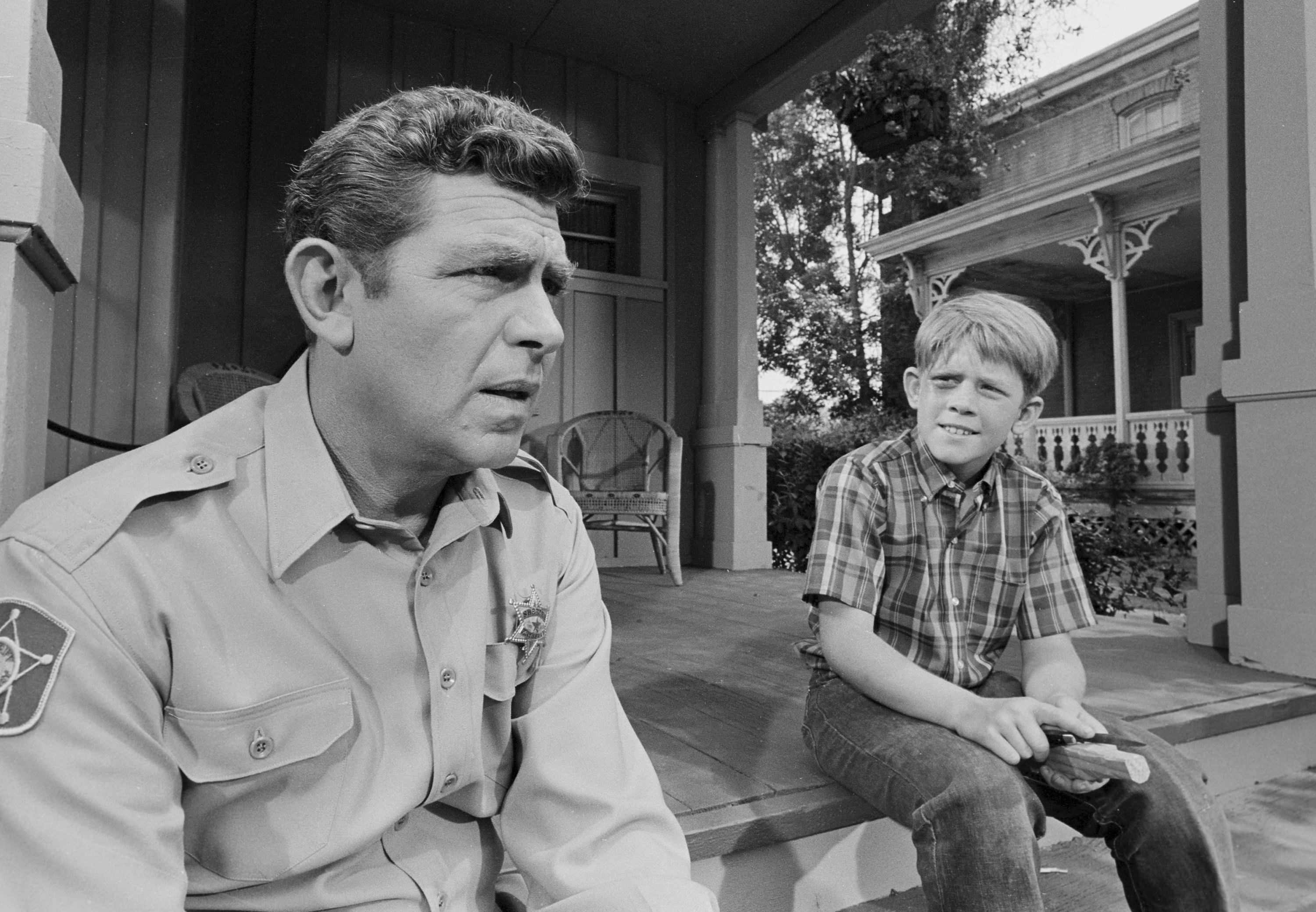 Griffith wasn't the only star on The Andy Griffith Show. In the role of Opie Taylor, Sheriff Taylor's son was young Ron Howard.
The little red-haired boy had started acting when he was just a toddler, and as precocious Opie, he became a fan-favorite. Howard appeared on all eight seasons of the show, with the series serving as a launchpad to his starring role in the sitcom Happy Days.
As he matured, Howard found himself drawn to a different aspect of storytelling and eventually, he set his sights on a career in directing. These days, Howard is one of the most popular and highly-praised directors in Hollywood, with films like Apollo 13, A Beautiful Mind, and The Da Vinci Code to his credit.
Still, he's never forgotten his roots or the special bond that he shared with Griffith. 
Ron Howard and Andy Griffith shared a deep friendship
Howard made it a point to sing Griffith's praises as he grew up — and never underestimated that effect that Griffith had on his career, and his life.
"I grew up in an environment with an equilibrium, a work ethic but also a sense of joy," Howard later recalled, reports Closer Weekly. "From Griffith, Howard said that he learned "the spirit of collaboration, which I've carried with me forever."
Griffith himself opened up about his unique friendship with Howard, saying: "Ronny never considered me a father figure — he considered me his friend."
Others have maintained that Griffith and Howard had a very special bond, with Griffith's own daughter, Dixie Griffith, saying that the two had a "deep and abiding respect for each other."