'The Andy Griffith Show': The Real Reason Sheriff Andy Taylor Couldn't Get Married
On The Andy Griffith Show, it's obvious throughout the show's eight seasons that nary a single person on the show got married.
In particular, the show's star remained a bachelor all throughout the series.
Here's why that had to be.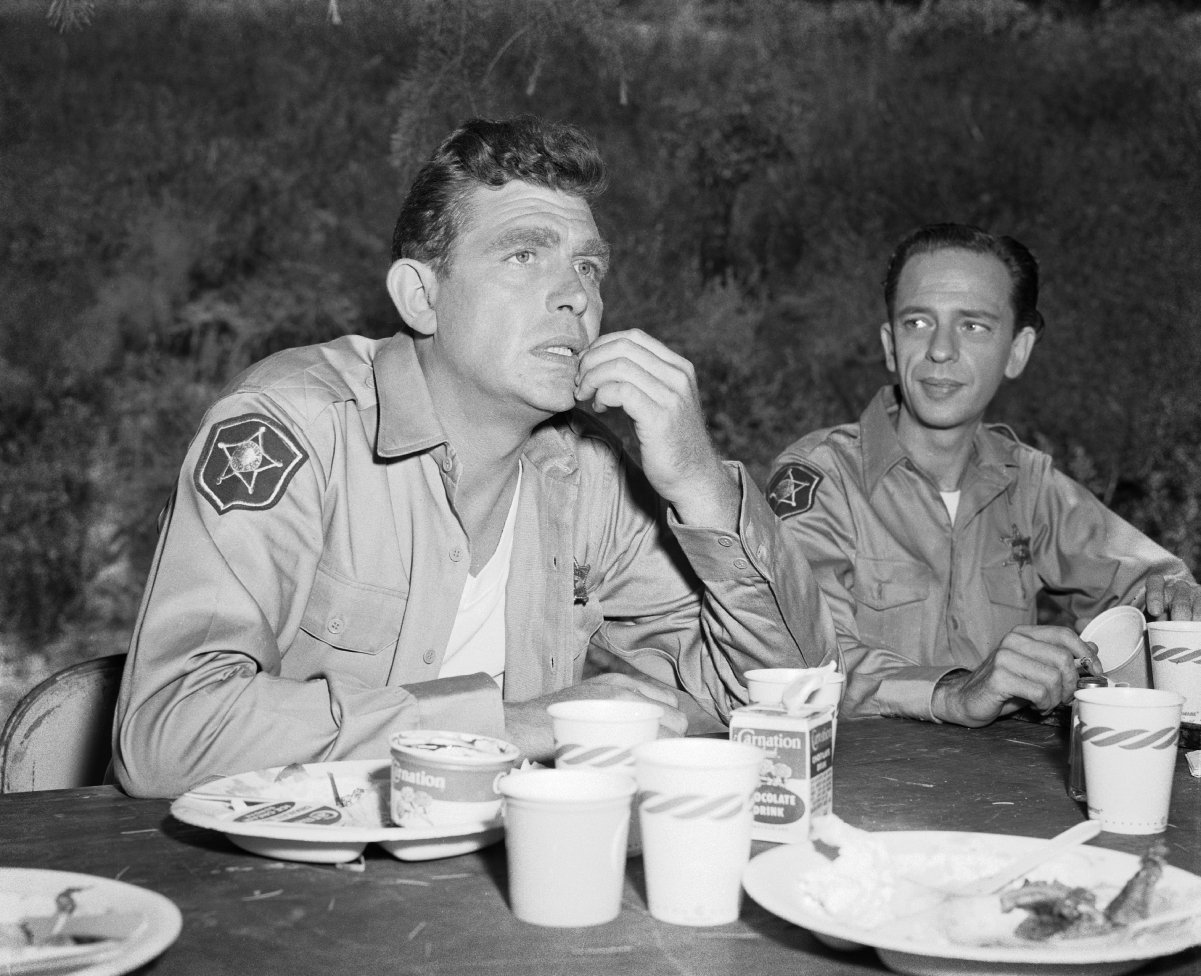 Andy dated Helen Crump for a good long time
It took a while for The Andy Griffith Show writers to find the right partner for Sheriff Andy Taylor. They tried with "lady druggist" Ellie Walker; then with Karen Moore who was Thelma Lou's cousin from out of town. Nurse Mary Simpson didn't work out. And neither did Nurse Peggy McMillan, who seemed that she might be a keeper, but was on the series one moment and then wasn't.
Finally, teacher Helen Crump came along in the third season and never left Andy's side.
Author Richard Kelly considered what set Helen Crump apart from the others in his 1981 book The Andy Griffith Show.
"Helen Crump solved the show's problem with women," Kelly wrote. "She was attractive, intelligent, warm-hearted, sensitive, and always very proper. Unlike Ellie, she was never aggressive and threatening to Andy Taylor's masculine superiority. And unlike Joanna Moore (Nurse Peggy), she was not a sexual creature who needed to be dealt with in romantic terms. She was Andy's "girl," but she could have been his sister."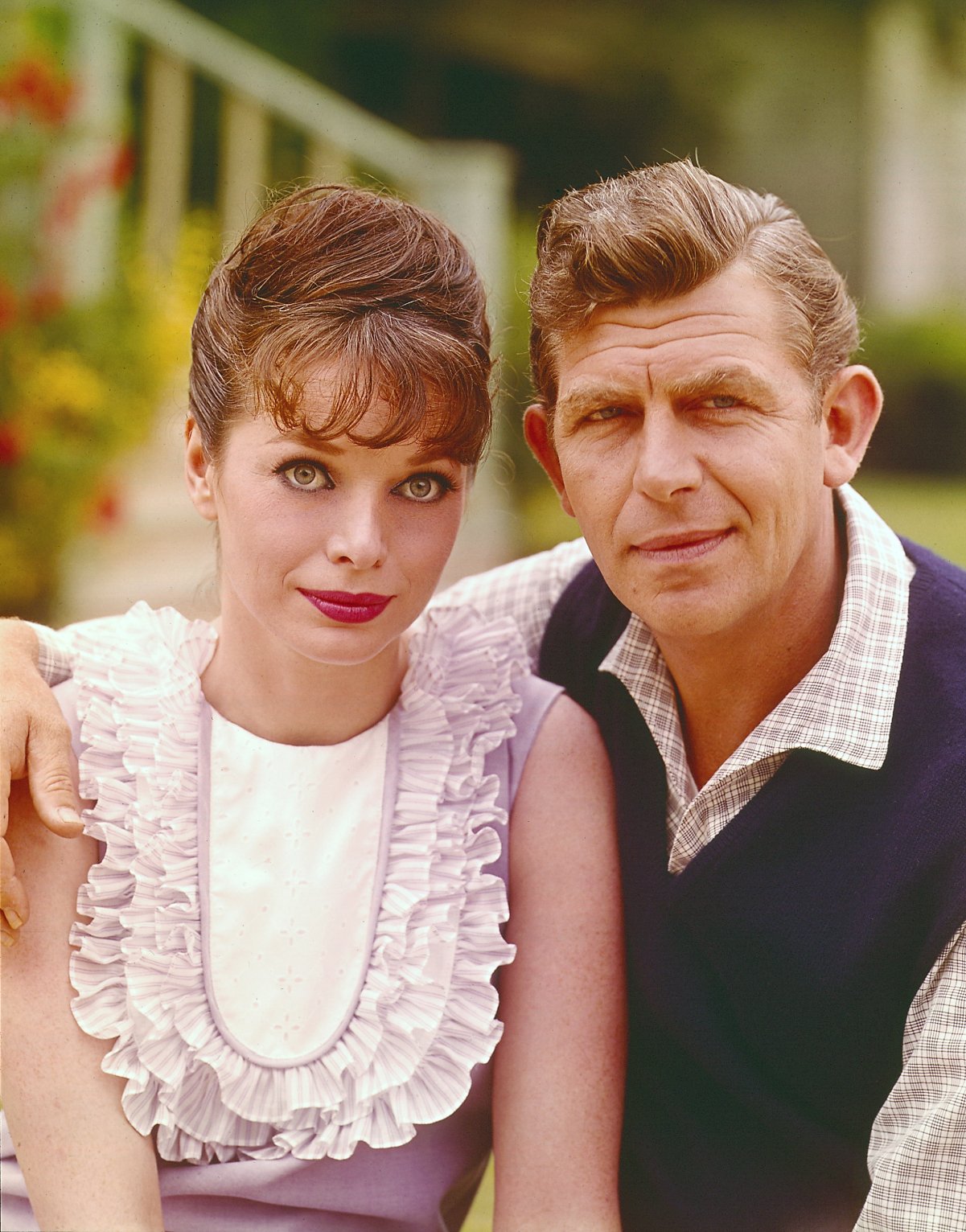 Why Andy Taylor couldn't get married
It just didn't work on the show to have the sheriff of Mayberry married off, as one of the show's stars, Jack Dodson, told Richard Kelly.
"It is a tremendous hindrance to the writer to have married characters because it deprives the writer of the freedom to create circumstances," Kelly reported Dodson as saying. "A character needs to move from one environment to another, and he would not always be believable if he were married."
In the end, Kelly opined, "the real 'marriage' on the Griffith Show was between Andy and Barney, who in many respects were the original odd couple."
Andy Taylor eventually did get hitched
After five seasons of courtship, Helen Crump and Andy Taylor did finally get married, except the nuptials didn't occur on The Andy Griffith Show. They took place on its spin-off show, Mayberry R.F.D.
On the newer program, actor Ken Berry takes over for Andy Griffith, not as sheriff of Mayberry, but as its moral compass.
In the show's first season, Andy and Helen marry. Aunt Bee, now without a home to care for, prepares to go live with her sister who is in another state. Instead, Sam (Ken Berry's character) asks if she would be open to moving to his farm to help him raise his son, Mike. And so, Aunt Bee continued on, as did other show characters Goober, Howard, and Emmett.
In real life, Griffith and Helen Crump actor Aneta Corsaut were romantically involved, to the point that he asked her to marry him several times. This time it was Corsaut and not the show's writers who said no to marriage.
As author Daniel de Visé noted in his 2015 book, Andy and Don: The Making of a Friendship and a Classic American TV Show, "Andy would have to settle for marrying Helen Crump in the glare of studio lights. But he and Aneta would remain friends for life."