'The Andy Griffith Show': Who Were Andy Griffith's 3 Wives?
Andy Griffith shot to fame as Sheriff Andy Taylor during eight seasons of The Andy Griffith Show. He found major success again playing the lead role of Benjamin Matlock in Matlock from 1986 to 1995. Along the way, he became a beloved TV icon.
But Griffith was also famous for keeping his personal life mostly under wraps. He rarely opened up to the press about his relationships or family life.
Some fans of The Andy Griffith Show are surprised to find out that the friendly, good-natured actor was married three times over the course of his lifetime. He was divorced twice before finding his soulmate in his third marriage, which lasted nearly 30 years before his death in 2012.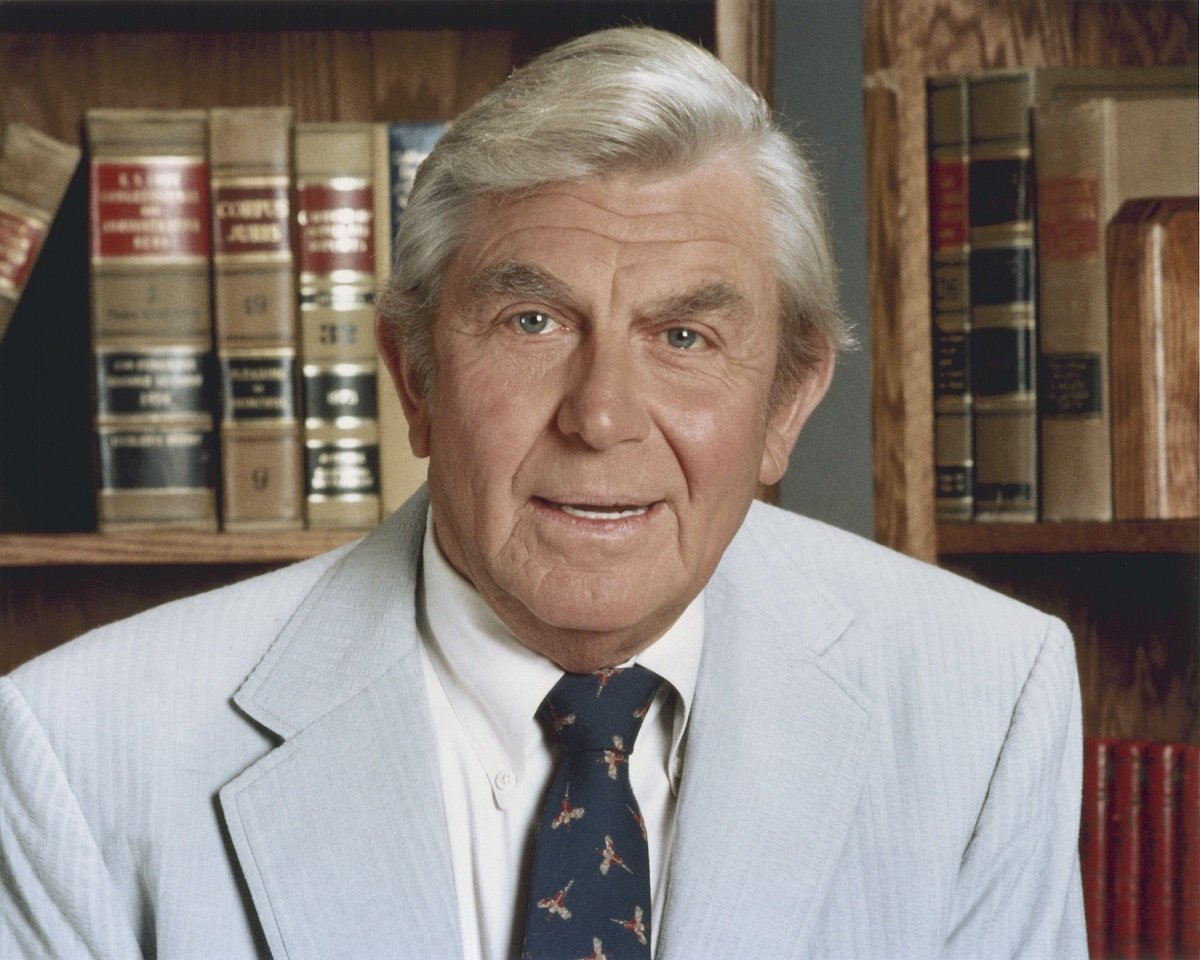 Griffith met his first wife in college
After developing an interest in music, especially Southern gospel, and the arts in his hometown of Mount Airy, North Carolina, Griffith earned a Bachelor of Music degree at the University of North Carolina, Chapel Hill. At UNC, Griffith served as the president of a music fraternity and performed with the Carolina Playmakers, UNC's professional theatre-in-residence.
That's where Griffith met his first wife, fellow singer Barbara Edwards. The young soprano caught Griffith's eye when they performed together in The Lost Colony, and they tied the knot in 1949.
According to MeTV, Griffith and Edwards continued to share an interest in music and the arts. The husband-wife duo teamed up as traveling performers and even headed to New York City to see if they could make it in entertainment. Edwards even once had a bit part on an episode of The Andy Griffith Show.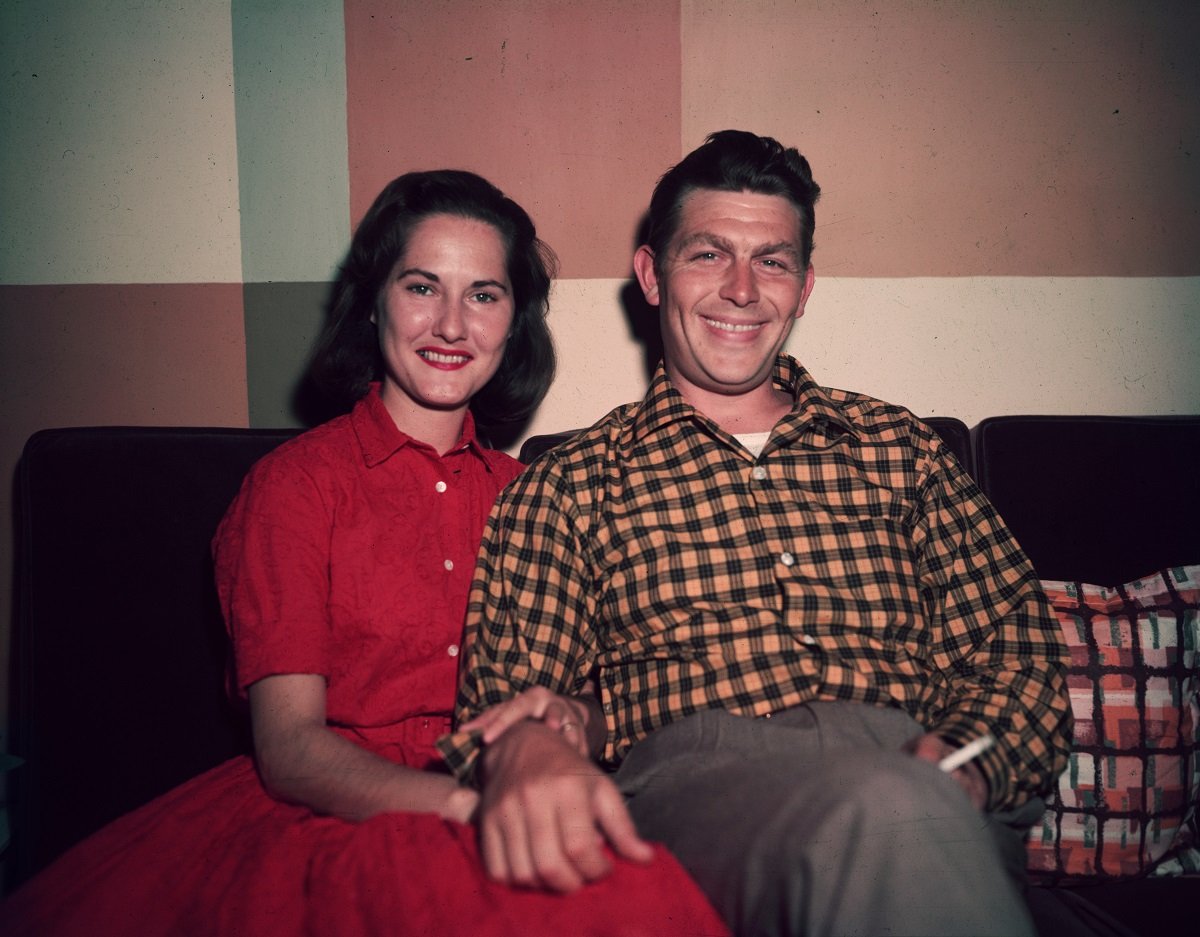 He then moved on to a Greek actress
Griffith and Edwards were married for 23 years before divorcing in 1972.
Daniel de Visé claimed in Andy & Don: The Making of a Friendship and a Classic American TV Show that Edwards had trouble stomaching the ups and downs that came with the entertainment industry. She also hadn't found her own success in music, which led to tension between the couple. According to de Visé, both Edwards and Griffith drank excessively at the time, and Griffith might have had a wandering eye.
Edwards and Griffith had adopted two children: Dixie Nann Griffith and Andy Sam Griffith, Jr. Griffith got custody of the couple's son, Sam, who died in 1996 due to alcoholism-related health complications (UPI). Edwards continued to care for their daughter, Dixie, after the divorce.
Both Griffith and his first wife remarried fairly quickly. Griffith's shortest marriage – and the one about which the least is known – was to Greek actress Solica Cassuto. That relationship lasted just eight years, from 1973 to 1981.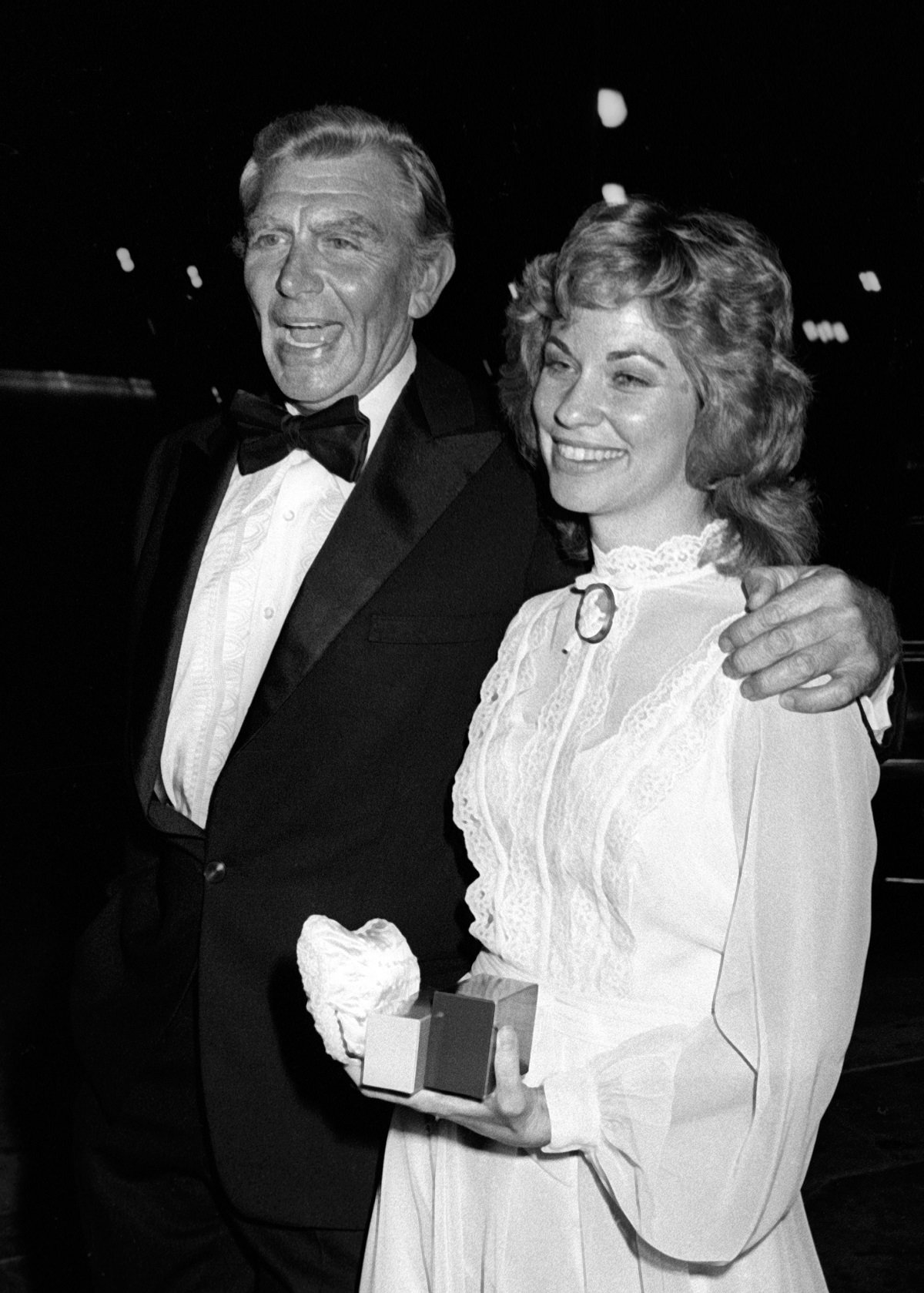 The actor finally found true love in his third marriage
They say the third time's a charm, and that certainly seemed to be the case with Griffith's third and longest marriage.
The CBS star met Cindi Knight while he was filming the movie Murder in Coweta County. The May-December couple tied the knot in 1983, when Griffith was 56 and Knight was just 27 years old.
Not long afterward, Griffith was beset by Guillain-Barré syndrome, a neurological disorder that paralyzed him for the better part of a year. He often credited Knight with caring for him during those difficult months.
When Griffith died in Manteo, NC, on June 3, 2012, Knight gave a poignant statement about her husband's passing to WSOC-TV.
Knight told the outlet of Griffith, "He is the love of my life, my constant companion, my partner, and my best friend. I cannot imagine life without Andy, but I take comfort and strength in God's Grace and in the knowledge that Andy is at peace and with God."
In 2008, Griffith expressed similar love for Knight in an interview with The Virginian-Pilot. Calling Knight "the light of [his] life," the Matlock star added sweetly: "I'm not just saying that 'cause I have to. This woman is something else. Always has been."