'The Andy Warhol Diaries': Why Did Valerie Solanas Shoot Andy Warhol, and Who Was She?
The Netflix docuseries The Andy Warhol Diaries sheds new light on one of the most recognizable and enigmatic artists of the 20th century. Andy Warhol's creative energy attracted various celebrities and luminaries into his orbit, from artists and musicians to movies stars, writers, and drag queens. Until now, the intimate relationships he had with them were not well documented.
Through interviews with people who knew Warhol and his own words as transcribed and edited by writer Pat Hackett, the series focuses heavily on Warhol's sexuality and two great loves of his life: interior designer Jed Johnson and Paramount executive Jon Gould. However, Valerie Solanas, the feminist writer who infamously tried to murder him, is mentioned only in passing.
'The Andy Warhol Diaries' on Netflix features an AI re-creation of the artist's voice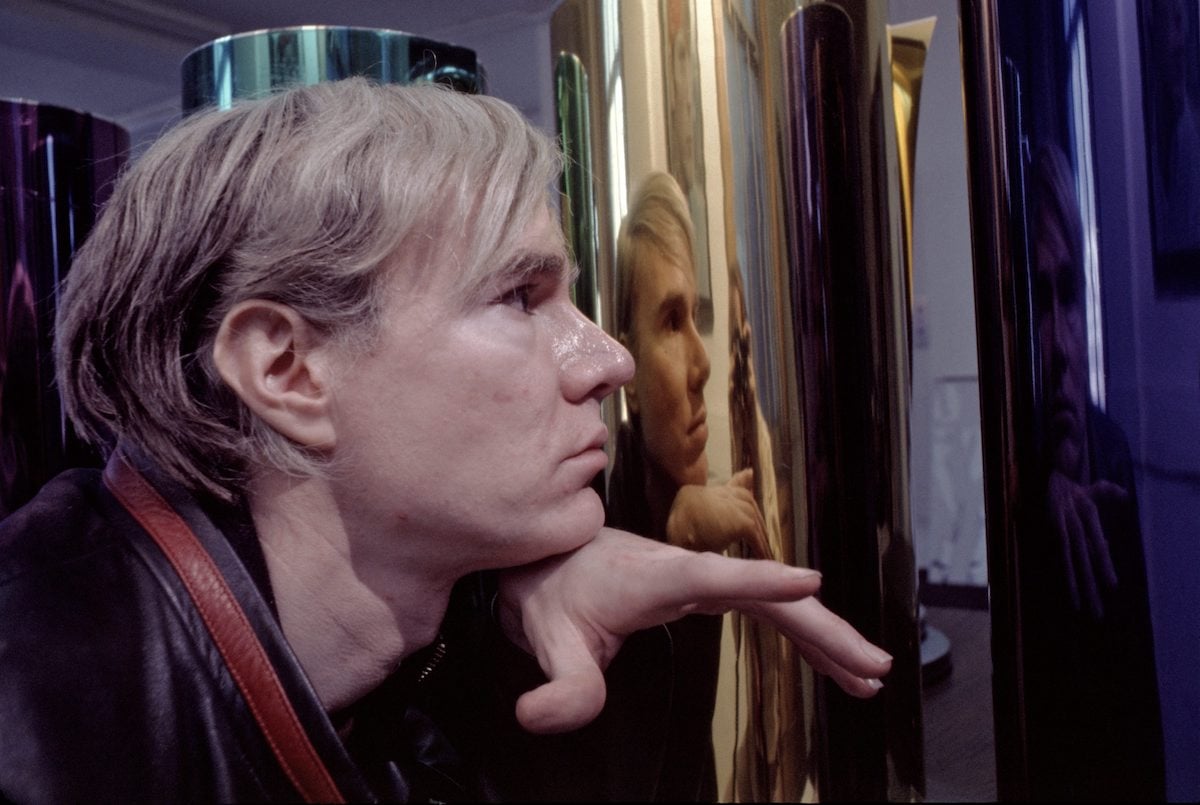 Many celebrities Warhol met or partied with at Studio 54, such as Dolly Parton and Calvin Klein, were dying to know what the artist had said about them when his diaries were published in 1989.
"Everybody was reading them like mad largely because we made a calculated decision not to publish an index," Hackett remembered in a 2015 interview published in Christie's. "A lot of people at the time were extremely upset." 
To this day, people are still fascinated by what he had to say. To bring Warhol to life for the six-episode series, executive producer Ryan Murphy and director Andrew Rossi wove never-before-seen home movies, personal letters, and poetry through the original diaries' texts.
And what makes The Andy Warhol Diaries so compelling is that Warhol narrates it himself.
"To fully appreciate the radical vulnerability that Andy shares in the Diaries, I felt that we needed to hear the words in Andy's own voice," Rossi told Entertainment Weekly.
"I felt that the AI voice would honor two hallmarks of Andy's life and artistic practice, stemming from his desire 'to be a machine,'" Rossi continued. "Andy admired the fact that 'machines have less problems,' saying that, 'I do have feelings, but I wish I didn't.' He even had himself made into a robot and a hologram during his lifetime, and he said, 'the reason I'm painting this way is that I want to be a machine.' So I thought that cloning Andy's voice could function like a Warholian portrait, and the [Andy Warhol] Foundation approved."  
Murphy and Rossi used artificial intelligence technology from Resemble AI to re-create Warhol's distinctive speech pattern and Pittsburgh accent with a voice-to-text program. Actor Bill Irwin recorded Warhol's lines, which were then combined with the digitally generated voice. The result is haunting — revealing Warhol's personality, insecurities, and desperate desire to be loved.
Radical feminist Valerie Solanas shot Andy Warhol in 1968 over a play
Art Life reports that from 1963 to 1967, Warhol's famous art studio in Midtown Manhattan — the Factory — was as well known for silk-screened celebrity portraits as wild parties. According to the Biographics video history of Warhol, "It became the de facto center of the New York art scene. Bob Dylan would go there, Mick Jagger, Salvador Dalí, Liza Minelli, William S. Burroughs, even David Bowie called himself a regular." 
Another regular would change Warhol's life forever. 
Valerie Solanas was an obscure writer with a tortured past when she found her way into Warhol's inner circle in 1967. Solanas wanted Warhol to produce an obscene and violent play she'd written titled Up Your Ass. He found the script distasteful and eventually misplaced it. Solanas constantly asked about it and became convinced that Warhol and publisher Maurice Girodias, who had obtained the rights to publish her anti-male feminist rant, the S.C.U.M. Manifesto, intended to steal it.
According to ArtNews, she grew increasingly agitated at Warhol's dismissal of her and her play, wrote him nasty letters, and informed him she intended to buy a gun. On June 3, 1968, after failing to find and shoot Girodias, Solanas followed Warhol into his office at the Factory's new location on Union Square West with murder on her mind.
The shooting wounded the artist and an art critic
Several people were in Warhol's office — including London art critic Mario Amaya and Warhol's executive producer, Paul Morrissey — when Solanas pulled out a gun and began firing.
"She misses a few times, and then eventually Warhol falls to the ground, cowering," art critic and Warhol biographer Blake Gopnik told Inside Edition. "He smashes into a desk, smashes his head, and eventually, she comes right up, presses the gun against his side just under his armpit, and shoots."  
Inside Edition reported that Warhol was clinically dead when he arrived at Columbus–Mother Cabrini Hospital with serious liver, spleen, lung, and stomach damage. He spent two months there recovering from the surgeries that saved his life and had to wear a surgical corset thereafter. Amaya was also shot, but fortunately, the bullet only grazed his back.   
Solanas fled the scene and turned herself in three hours later. Warhol didn't press charges, but the Supreme Court of the State of New York ruled her insane. When she was released from a mental hospital that December, she threatened Warhol and his associates, leading to her arrest in January 1969 and three years in prison. 
Later, she worked editing a feminist publication and on a self-titled book but spent the rest of her life "destitute in Phoenix and living in welfare hotels in San Francisco," The New York Times reported.
In April 1988, 52-year-old Solanas was found dead of pneumonia in her room at the Bristol Hotel in San Francisco. 
Though Warhol continued to create art and enjoy the New York club scene, the ordeal left him with physical and mental scars. He became nervous and worried he could be shot again and developed a fear of doctors and hospitals. That fear eventually contributed to his death.
On February 22, 1987, Warhol's heart stopped after surgery to remove a badly infected gall bladder for which he had waited too long to seek treatment. He was 58.