'The Bachelor': Aaron Clancy Responds to 'Women Tell All' Rumors: 'You Should Just Keep Talking About Shrimp'
Certain women of The Bachelor cast continue to fuel drama during Clayton Echard's season. Shanae Ankney proved to be one of the season's biggest villains, and during The Bachelor "Women Tell All," she and fellow contestant Genevieve Parisi verbally duked it out. During an exchange, Shanae accused Genevieve of hooking up with Bachelorette and Bachelor in Paradise contestant Aaron Clancy. Here's what Aaron had to say about it.
[Spoiler alert: The Bachelor "Women Tell All" spoilers ahead.]
Who is Aaron Clancy? Shanae Ankney brought up his name during 'The Bachelor' 'Women Tell All'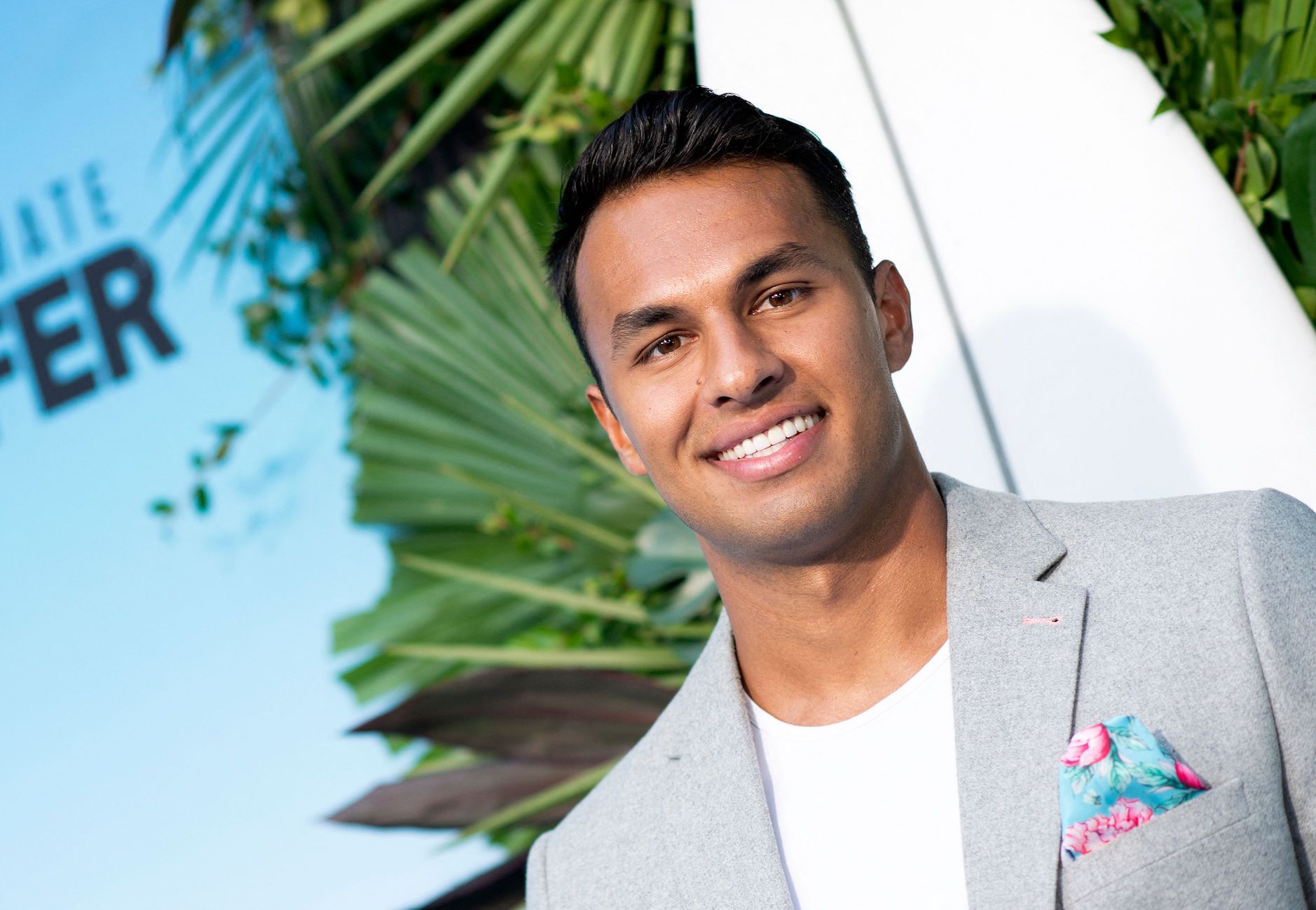 Fans who watched The Bachelor "Women Tell All" were stunned by Shanae Ankney's accusations against Genevieve. Us Weekly reports Shanae accused Genevieve of sleeping with Aaron Clancy, a well-known franchise alum who got his start on Katie Thurston's season of The Bachelorette.
"I think I was more shocked than when Clayton [Echard] asked me if I was an actress," Genevieve told the publication regarding the rumor. "I saw Aaron at a bar and I posted a picture with him. … I didn't even kiss Aaron. And that's why I was just, like, 'What?'"
So, who is Aaron Clancy? He's a 26-year-old insurance agent from San Diego, California. "Aaron is looking for a woman who is down to earth, smart, funny, and is someone who doesn't take herself too seriously," his bio from The Bachelorette read. "Aaron plans to leave a legacy behind, so he needs a partner who is going to support him and encourage his dreams."
After The Bachelorette, Aaron went on to Bachelor in Paradise, where he had relationships with Tammy Ly, Chelsea Vaughn, and Tia Booth.
He denies rumors that surfaced regarding him and Genevieve Parisi
Genevieve Parisi isn't the only one to deny The Bachelor "Women Tell All" rumors. After the episode aired, Aaron Clancy took to Instagram to speak on what he heard.
"So, catching up. Watching the 'Women Tell All,' watching The Batman, so I missed the first part of this, but what the f*** am I even watching?" Aaron said on his Instagram Stories. "This is literally so f***ing stupid."
"Alright guys, two things about facts, because, as you know, that's all your boy does is spit facts," he added in another story. "First thing, Batman was pretty good. Second thing, you should just keep talking about shrimp. It was honestly less stupid."
Finally, he posted himself watching the "Women Tell All" with the viral TikTok sound, "Is it me? Am I the drama? I don't think I'm the drama. Maybe I am."
Is Aaron Clancy in a relationship?
With so much unexpected focus on Aaron Clancy during The Bachelor "Women Tell All," what's his relationship status now?
On Bachelor in Paradise, he felt burned by Tammy Ly when Tammy pursued a romance with Thomas Jacobs. He then went on to form connections with Chelsea Vaughn and Tia Booth. Now, it doesn't look like Aaron has relationships with any of the women he met on TV. But Bustle reports he did form a strong friendship with James Bonsall. According to Aaron's Instagram, it seems he might still be single now.
With so much talk about Genevieve and Aaron, it seems likely we'll see both of them in the next season of Bachelor in Paradise.
Check out Showbiz Cheat Sheet on Facebook!