'The Bachelor' Alum Becca Tilley Shares Romantic Videos With Hayley Kiyoko
Hayley Kiyoko's new music video is out. She imagines being the bachelorette in it, and Becca Tilley makes a surprise entrance. Tilley shared romantic moments with Kiyoko after the musical debut. 
Becca Tilley appears in Hayley Kiyoko's 'For The Girls' music video
The music video for "For The Girls" is here. Kiyoko acts as the star of The Bachelorette on the first-night meeting the cast for her season. Each contestant tries to give a good first impression. Multiple contestants are famous on social media.
Things get messier throughout the night, just like an actual episode of the show. Later someone falls into a pool, production has to intervene with a contestant, and two women get into an argument. The video ends with Kiyoko handing out roses, but one more person comes out of the limo. 
It's Tilley, who was on Chris Soules' season of The Bachelor. She returned next season to meet Ben Higgins. Her appearance in the music video isn't just a fun nod to the franchise. It's an announcement of her relationship with Kiyoko. She tweeted, "3rd time's a charm with a rose emoji So so happy."
Becca Tilley shares romantic videos with Hayley Kiyoko
Tilley shared an Instagram reel with clips of her with Kiyoko. The first clip is from a concert, next shows Tilley running toward Kiyoko in a hotel hallway. Then she's carrying Kiyoko on her back before a clip of Kiyoko performing on stage.
There are different clips of the couple dancing together. Later Kiyoko and Tilley are showing off their dog. The reel ends with Tilley and Kiyoko dancing again in formal dresses. Tilley captioned the post with, "hard to say if this is a hard or soft launch, but it is a launch #95."
Many people shared their reactions in the comments. "That smile tho, [heart eyes emojis]!!! Looks so good on ya! Sooo incredibly happy for youuuu!!! I love loveee," Tayshia Adams star of The Bachelorette Season 16 wrote.
How long have Becca Tilley and Hayley Kiyoko been dating?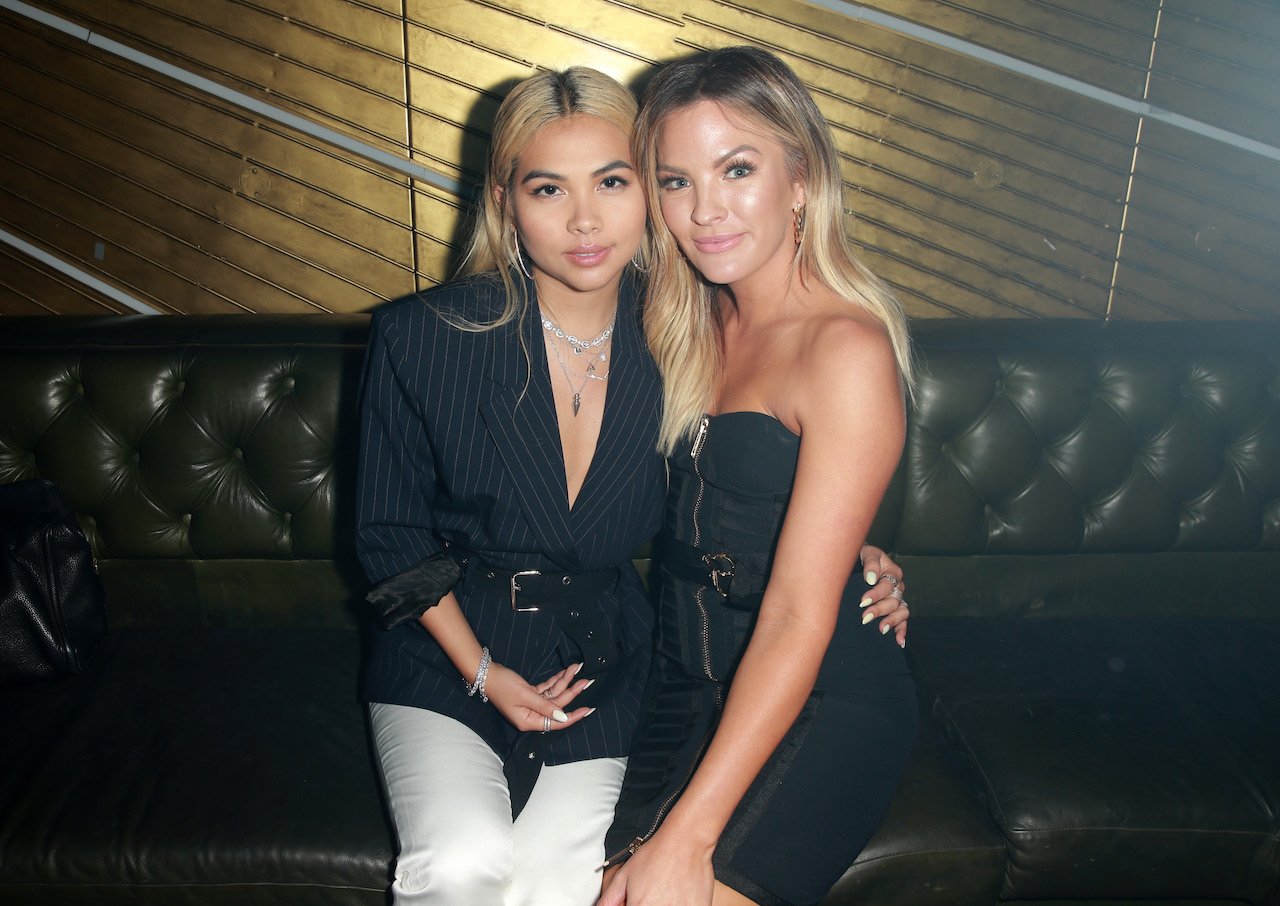 The couple decided to reveal their relationship publicly with the music video. But Tilley revealed she was in a relationship back in June 2019. However, she refused to reveal the identity of her partner.
"I just think that my relationship that I'm in is just, I like that it's private and it's my own," she told Us Weekly. "I had a public relationship before, and it just felt like I had a lot of people involved, which I know that's why they sort of watched me in the first place."
She did say one day, her feelings about privacy might change. "I just feel if the moment comes where I'm like, 'Oh, I'm just going to say something,' then I will," Tilley continued. "I'm really happy and I hope to eventually start opening up about it more, but I'm happy with it being private right now."