'The Bachelor': Becca Kufrin Reveals She Has a Major Crush on a 'Bachelorette' Contestant
Becca Kufrin had a particularly tough 2020. Besides living through a pandemic like the rest of us, Kufrin broke up with her fiancé Garrett Yrigoyen who she met on The Bachelorette. Now Yrigoyen has moved on to another woman and it appears that Kufrin has a crush on someone in Bachelor nation.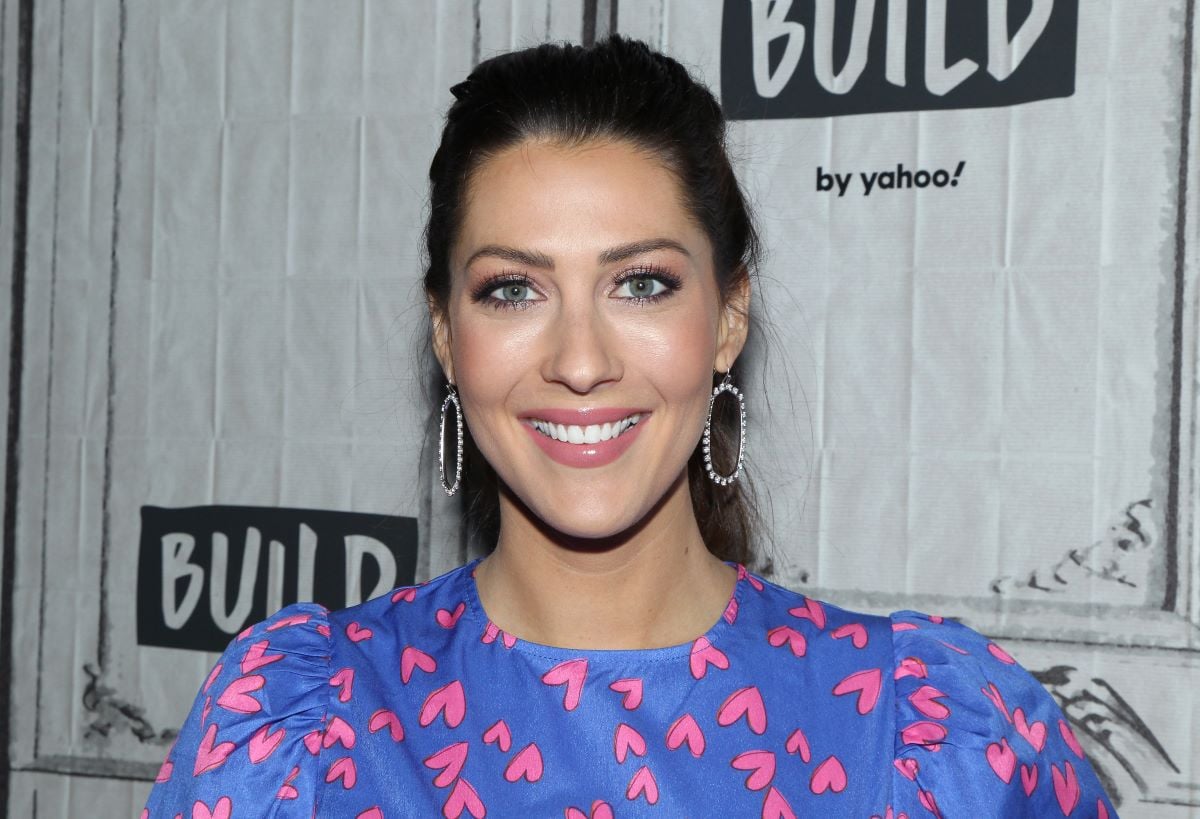 Becca Kufrin and Garrett Yrigoyen's breakup
Things started going downhill with Kufrin and Yrigoyen when the Black Lives Matter protests sprung up around the country after the murder of George Floyd. Yrigoyen took to Instagram to defend the police.
"With so many friends and family in law enforcement I couldn't sit back and not support them and the hundreds of thousands of men and women of all races that represent this Thin Blue Line as well," he wrote. "It's important for me to recognize the ones who stand in the gap and put their lives on the line each and every single day for humans of different race and ethnicity, including those who hate them."
He received backlash from Bachelor alum like Bekah Martinez and Kufrin's Bachelor Happy Hour co-host Rachel Lindsay. Kufrin then went on the podcast and revealed that she didn't know where she stood with Yrigoyen.
Shortly after the revealing podcast episode, Kufrin announced that she and Yrigoyen were done.
RELATED: 'The Bachelorette': Chris Harrison Finally Addresses Rumors That Clare Crawley Was Forced to Quit the Show
Related post url: 
"With a heavy heart, Garrett and I have come to the loving conclusion to end our engagement," she wrote on Instagram. "All that we will share is that we still have nothing but love and respect for one another even though we've decided to go down our own separate paths. While we've arrived at this point, it doesn't diminish the countless, amazing memories made together. We hope that everyone can allow us grace, respect and the time to heal our hearts as we navigate this next chapter in our lives."
Just two months later, Yrigoyen posted a picture of himself and another woman he appeared to be dating at a pumpkin patch.
In January, Kufrin posted to Instagram and thanked 2020 for all the revelations that it brought her.
"2020. Man, you gave me a run for my money. You have challenged me in ways I never thought possible. You changed the trajectory of my life, you took several people I loved away, & you pushed me to the point where I almost broke," she wrote. "Thank you for the hardships. … Thank you for breaking my heart & allowing me to put the pieces back together in the most weird, but customized way."
RELATED: 'The Bachelorette': How Does Chris Harrison Feel About Clare Crawley Now?
Related post url: 
Who does Becca have a crush on?
Since the breakup, Kufrin hasn't publicly dated anyone but that doesn't mean that she's not open to it. When a fan recently asked her if she was interested in anyone from Clare Crawley and Tayshia Adams' season of The Bachelorette, she responded truthfully.
She posted a photo of contestant Franco Lacosta to her Instagram stories with the caption, "I could watch him all day."
Lacosta has yet to respond and let Kufrin know if the feelings are mutual but we could be seeing a new Bachelor couple soon.