'The Bachelor': Ben Higgins Called Peter Weber 'One of the Great Ones' After Finale Debacle
The Bachelor is always full of twists, turns, and (sometimes) shocking endings, but no one could've expected Peter Weber's season to turn out the way it did. Toward the end of Weber's road to romance, he noted he was madly in love with two women. But everything went downhill when Madison Prewett left, leaving only Hannah Ann Sluss. Sluss and Weber got engaged at the end of the season, as we know. But after Weber admitted to Sluss that he couldn't give her his whole heart, they called it quits.
Weber and Prewett also tried to reconnect after all was said and done. But now, it seems they've called off their relationship, too. And after Weber alerted followers of his relationship status, former Bachelor Ben Higgins commented with kind words.
Peter Weber's 'Bachelor' season ended catastrophically
Weber never expected his season to end the way it did. While Sluss adored Weber and wanted to make their engagement work, Weber's heart wasn't in it as much as hers was. And she was extremely hurt and betrayed by him taking away her first engagement.
Not only was Weber held back by his love for Prewett, but Sluss revealed during the live finale that he also told her he wanted to contact Hannah Brown for closure.
"I should have really picked up on the first red flag that you gave to me. It was when you wanted to reach out to Hannah Brown to find closure with her," Sluss told Weber. "So really, looking back at it, our engagement involved three women. Me. You still being in love with Madison and proposing to me. And you needing closure with Hannah Brown."
Not only did Weber's relationship with Sluss not work out, but he also announced on Instagram that he and Prewett were going their separate ways after a brief reconciliation, too.
Ben Higgins criticized how Weber handled the drama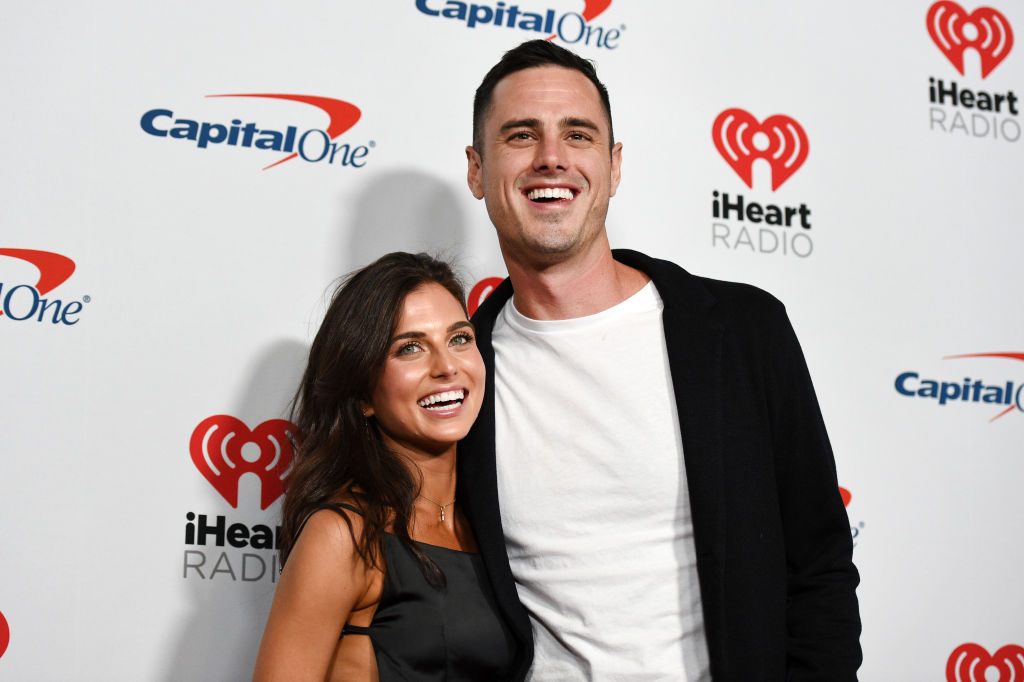 The end of the season was the cherry on top of the drama. But it was far from the only shocking event that occurred during Weber's season. There were plenty of fights between the contestants. And instead of Weber putting a stop to the fighting, he seemed to bring up the conflict often in conversation when he should've been focusing on getting to know the women better.
Former Bachelor Ben Higgins had his own thoughts on Weber's season.
"I've always said that the mark of a good 'Bachelorette' or 'Bachelor' is not how likable they are, because the show can make you likable or not, it's how you respond to conflict and controversy, and so far Peter's not doing a bad job at it, but he's not doing a good job either," Higgins told Page Six. "He's kinda letting it happen, and that can get really ugly fast."
Higgins also added that he thought Weber would "finish" the season "really strong."
"I think people are going to love him for that. But this has definitely been a very engaging season," he added.
Higgins is now calling Weber 'one of the great ones' on Instagram
Higgins may not love how Weber handled some of the drama. But he's giving him a lot of leeway for how his season ended. He commented on Weber's breakup post, "Well done man, you are one of the great ones."
Fans had their own opinions about Higgins' commentary.
As one fan commented, "not really. He needs to work on himself big time."
Another noted, "one of the great ones? What? Are you kidding me? How so? He was deplorable."
"You could be encouraging but please do not undermine or dismiss what he did," another commented. "By doing so you actually disrespect the women he hurt."
Weber isn't the first Bachelor to stir major drama — and he certainly won't be the last. We're sure we'll hear more about Higgins' thoughts about the stars of the show in the future. And perhaps we'll see Weber again as well.
Check out Showbiz Cheat Sheet on Facebook!