'The Bachelor' Boss's Response to Erich Schwer's Blackface Isn't Aging Well
ABC's The Bachelor Season 27 is here, and fans are already reeling over an incident with one of the contestants on Twitter. Bachelor Nation continues to disappoint fans by inviting contestants on the show who have a history of racist words or actions. And The Bachelor executive producer's response to Erich Schwer certainly isn't aging well now.
Erich Schwer's blackface incident caused fans to question 'The Bachelor' franchise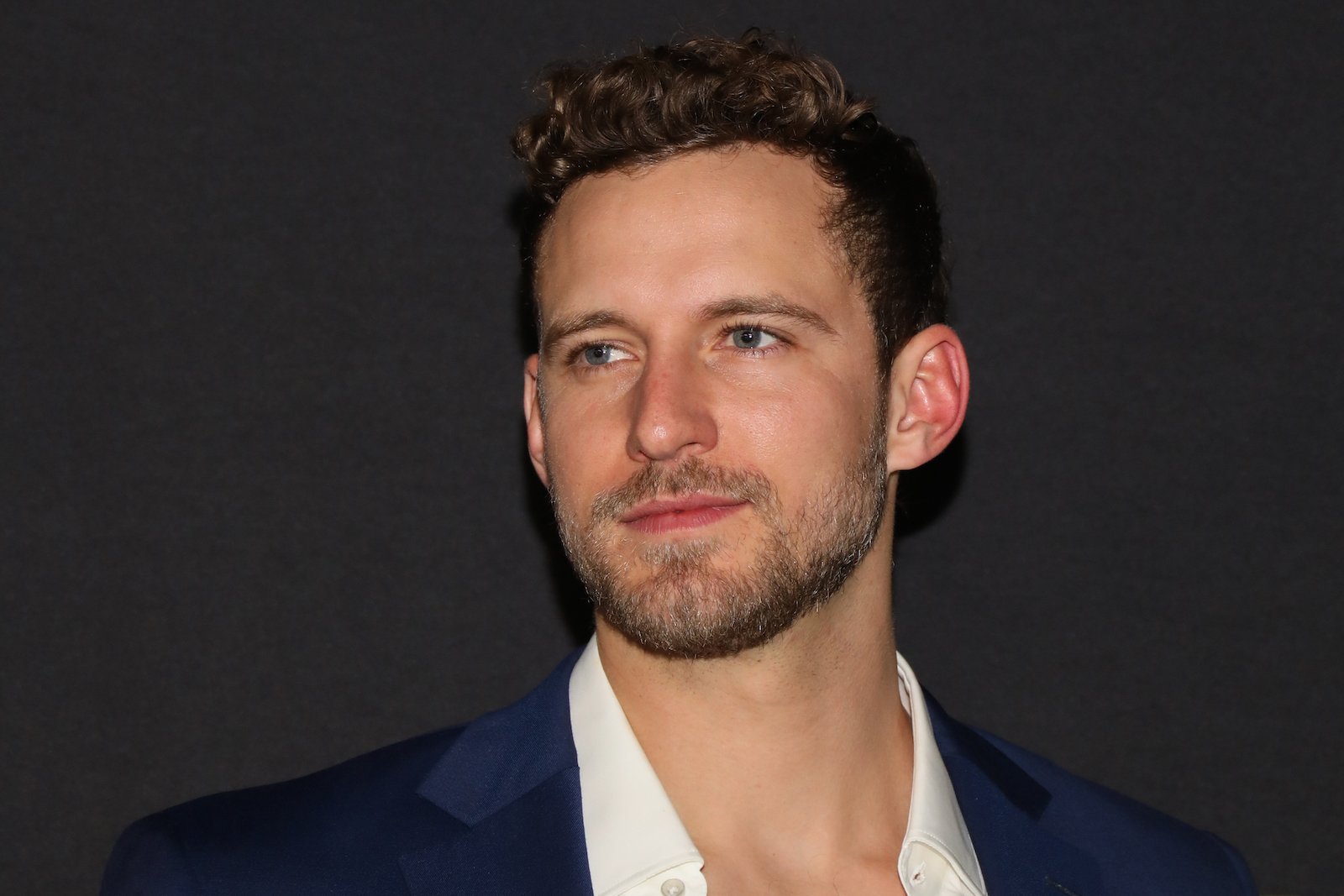 Gabby Windey chose Erich Schwer at the end of The Bachelorette Season 19. Erich got down on one knee for Gabby, though fans later discovered that a high school photo shows Erich in blackface. This incident came after fans found that The Bachelor star Rachael Kirkconnell attended a plantation-themed party.
"I wholeheartedly apologize for the insensitive photo of me in blackface from my high school yearbook that has been circulating," he wrote on Instagram. "What I thought at the time was a representation of my love for Jimi Hendrix, was nothing but ignorance. I was naïve to the hurtful implications of my actions to the Black community and those closest to me and will forever regret my offensive and damaging behavior."
Windey admitted she was also "shocked" by the photo. "I was incredibly shocked," she told People. "[I] just really had to process my thoughts and then think about how we can grow as a couple and learn from this."
Executive producer Rob Mills says the franchise is 'improving'
Erich Schwer's blackface incident from The Bachelorette shows the more profound issues within The Bachelor franchise. After photos of Rachael Kirkconnell attending a plantation-themed party were found, the show addressed it during the After the Final Rose special, as it deeply affected her relationship with Matt James. Erich Schwer's incident wasn't addressed on the show. And when executive producer Rob Mills was questioned about the franchise's future, he didn't offer a good answer as to what the franchise is doing about this issue.
An interviewer with The Hollywood Reporter asked Mills if the "vetting process" for the show will evolve in light of recent events. "It's always evolving, so we're obviously trying to get better," he said. "Obviously, your goal is to have zero issues. As we go season by season, we try and get better and better because we hate when these issues come up. I do think we are improving, and we're learning how to perfect this as we keep doing it."
Unfortunately, fans want more concrete action than Mills stated. Words like "trying" and "think we are improving" don't instill confidence.
'The Bachelor' Season 27 star Greer Blitzer apologized for 'offensive' tweets
The Bachelor Season 27 already has its first racist incident to deal with. Greer Blitzer, the woman to receive the First Impression Rose from Zach Shallcross, tweeted harmful comments. In 2016, she defended a student who wore blackface while dressing as Tupac for Halloween.
"The students involved didn't even know what blackface was, so my point exactly," she tweeted, according to TMZ. "It wasn't an intentional racist act."
"Putting white powder on your face isn't OK either," she tweeted. "That didn't make the news, did it?"
Blitzer apologized for the tweets. But it's clear that producers still have a long way to go when vetting their contestants. While Rob Mills said the franchise keeps "trying" to find quality contestants, they continue to fail.
For more on the entertainment world and exclusive interviews, subscribe to Showbiz Cheat Sheet's YouTube channel.