'The Bachelor': Can Contestants Discuss Politics?
'The Bachelor' is meant to help beautiful people find their future spouse — are the contestants allowed to discuss politics on their journey to love?
There is no questioning that The Bachelor is one of the most beloved reality TV shows of all time. The show's shiny and glamorous veneer allows viewers to watch as beautiful, successful contestants vie for love.
While the escapism of the show is undoubtedly part of its appeal, some viewers and contestants have noted the problematic nature of the environment.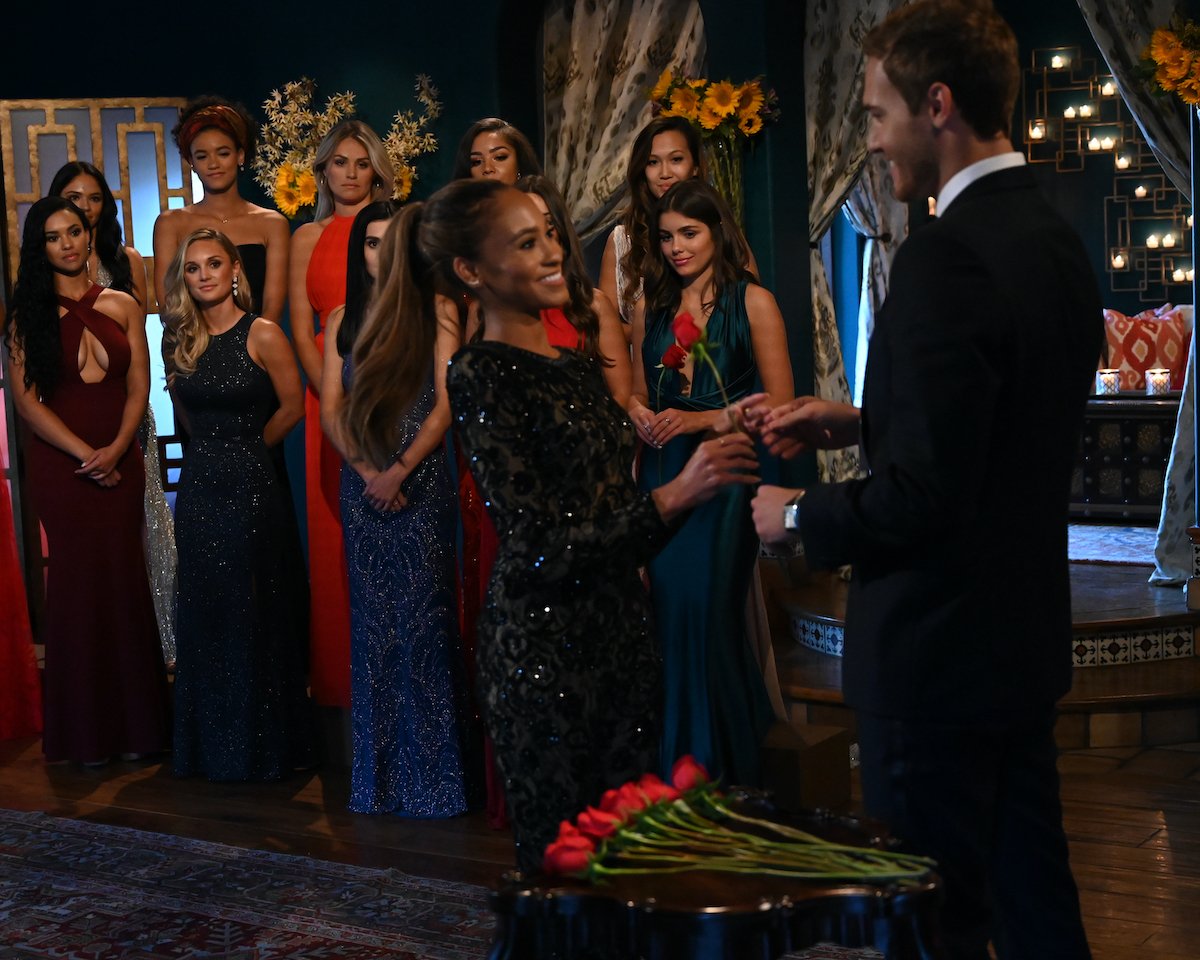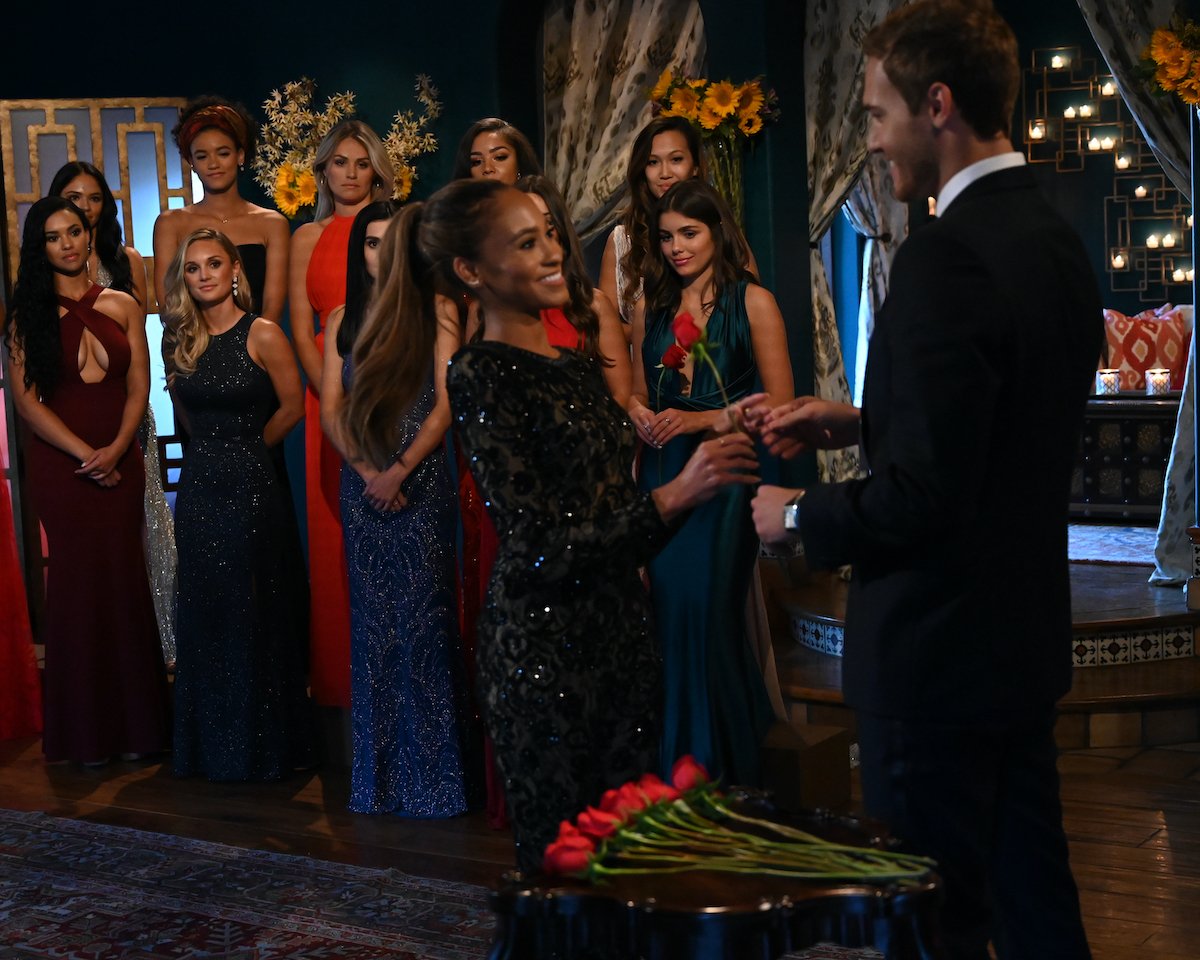 In particular, the lack of religion or politics in the show's content stands out. These are critical subjects when deciding marriage compatibility, yet the contestants never seem to discuss them, leading to the question of whether they are allowed to. 
Politics are mostly edited out
Although fans might believe that The Bachelor contestants never discuss sensitive topics like politics, that is not the case. Keep in mind the show is filmed continuously, so not all interactions are aired. In particular, producers might choose to edit out controversial subjects like politics and religion. 
According to Refinery29, former Bachelor star Danielle Maltby addressed production's role in the presence of political discussion. She noted that several contestants, including producers, are actively vocal and involved in politics, but the subject is discouraged. She said,
"A lot of the other producers try to keep it very, you know, politically correct, walk the line. Try to not get anybody too riled up. I think they really wanted everybody to be focused on the world that you are in right now … That's kind of what they do." 
Maltby continued to speculate on whether production actively told contestants to stay away from politics. She said that she made a comment to Bachelor star, Nick Viall, saying,
"I brought it up and made an anti-Trump comment, and he agreed, and then it was shut down … I don't know if that's something that the producers had talked to him about, like, 'Listen, no political stuff.'"
Politics still pop up
Despite The Bachelor seemingly avoiding politics, there is no way to have them not affect the show. Individuals' lives and stories are often directly affected by political issues. One such situation was when fans were introduced to Russian immigrant Kristina Schulman. 
According to The Atlantic, The Bachelor: The Women Tell All special gives the jilted women the opportunity to rehash and perhaps find closure on issues that arose during the season. Schulman was put on the hot seat and discussed her immigration story. 
Growing up in Russia, Schulman was neglected by her mother, almost to the point of starvation. She was put in an orphanage where an American couple decided to adopt her. Schulman did not use kid gloves when she described the choice she had to make.
She could either leave everyone she knew in Russia or stay in Russia, with the most likely outcome leading her to sex work. The interview with Schulman glaringly addressed the United States immigration debate without explicitly taking sides on the issue. 
Other storylines that touch on politics
Of course, Schulman's storyline is not the only time that Bachelor Nation has dealt with storylines involving politics. Demi Burnett came out as bisexual on Bachelor in Paradise and even proposed to Kristian Haggerty on air. 
Racism has also surfaced throughout Bachelor Nation history. Although Bachelor Nation has boasted inclusivity in its production, some contestants question their authenticity.
The first Black lead was Bachelorette Rachel Lindsay. She has spoken out about her time on the franchise, particularly concerned over the lack of diversity. In addition to on-air diversity, Lindsay brought attention to the lack of diversity behind the scenes.