'The Bachelor': Cassie Randolph Said Her Family, Along With Colton Underwood, Keep Bickering While Quarantined
While Peter Weber's season of The Bachelor is over, many recall the simpler days of Colton Underwood's season. Fan-favorite stars, like Demi Burnett and Hannah Brown, competed for Underwood's love. But it was Cassie Randolph who stole Underwood's heart — and now, the two are stuck in quarantine together at Randolph's family's home as the former Bachelor recovers from coronavirus (COVID-19).
While Underwood is spending his days recovering, Randolph is creating videos for her Instagram to show what their day-to-day life is like. And she just explained that living under one roof with everyone isn't easy, as fighting is bound to happen. Here's what she said.
Colton Underwood and Cassie Randolph have had their ups and downs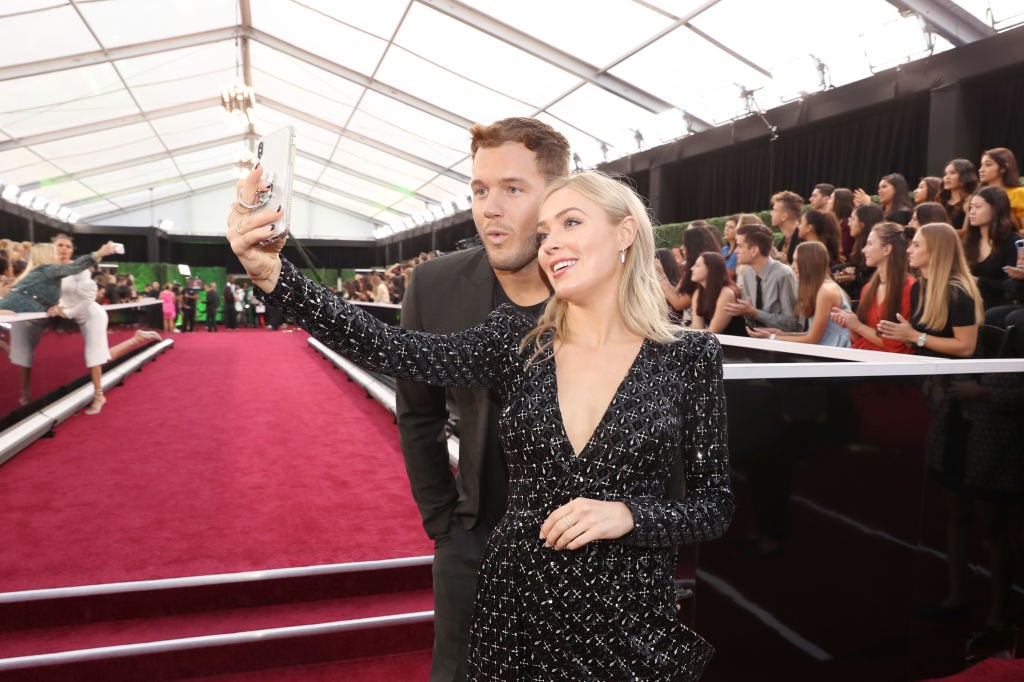 Underwood and Randolph haven't always had an easy relationship. When Underwood was The Bachelor, Randolph decided to leave the show on her own accord. And it was only after Underwood fought for their relationship did Randolph reconsider.
Since the end of their season, it appears the two are going strong — but they haven't gone without fan criticism. Many suspected Randolph just wasn't that into Underwood. And more recently, Underwood came forward and admitted that he and Randolph broke up briefly in 2019.
"To put it very frank, after the show, we realized we weren't communicating as well as we once did," Underwood told People. "Nobody was forcing us to talk about real things going on, so we let a lot of things build up. … I was like, I feel like we need to figure this out and in order to do that, we need space. She agreed. So it was a mutual thing."
After just a few days, though, the two reunited — and Underwood notes he now knows the "flags to look for" to maintain a healthy relationship.
Underwood is on the mend after contracting coronavirus
Underwood contracted coronavirus, and he's been sharing the experience with his Instagram followers. "I returned to LA after attending a weekend celebrity ski event in Beaver Creek, Colorado, which turned out to be a hotbed for infections," Cosmopolitan explains he wrote. Eight days after the trip, Underwood experienced the symptoms, and he eventually tested positive.
"The last few days were rougher than I expected," Underwood told his Instagram followers on March 23. "The most prominent symptoms are my cough, night sweats and shortness of breathe. Breathing is challenging, the best way to describe it is feeling like I only have access to 20% of my lungs."
It seems Underwood is finally feeling better now. "Today, I woke up seeing light at the end of the tunnel," he told Instagram on March 24. "I had my best sleep in more than a week and feel closer to my normal self. I still have a mild cough but the aches and pains are gone. I'm just feeling grateful right now that I still have a life."
Randolph said everyone in her home is bickering, including her and Underwood
So far, it seems Underwood is the only one in Randolph's household who's fallen ill. Randolph has been the one to take care of her boyfriend — and she's also vlogging her quarantine experience for her followers. While she often shows footage of her family coming together in this time to barbecue, play games, and have fun, she noted that there's been some quarreling.
"The last couple weeks have been very strange. … Everyone has gone a little crazy," Randolph explained. "My dad got mad at my mom for saying 'sans.' Like, 'You never say sans. Why'd you say sans?' It became a whole thing. Colton and I got in an argument about him being quarantined. He was pouting about it. I was annoyed. We were both annoyed. It's just an annoying time, you know? The other day I got mad at Michelle and I called her a disease. And she told me she wanted to throw a cup at my head."
Fans are loving the update Randolph is giving her followers — and we're also enjoying how candid she's getting on Instagram with the current state of things. We're hoping Underwood has a quick recovery, too!
Check out The Cheat Sheet on Facebook!